SPIRITUAL LIFE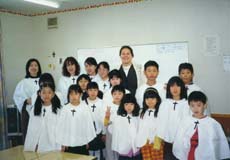 From rural New Holland to Sapporo, Japan
Teaching English can open doors
[APRIL 4, 2000] Six years ago she was the April Student of the Month at Lincoln Community High School. This April, her plans are to return to teaching English in Japan after a spring break at home. Barbara Worthington, a daughter of Bruce and Beverly Worthington of rural New Holland, is more than halfway through a 30-month Volunteer Youth Ministry commitment. At a presentation Thursday evening, March 30, at Zion Lutheran Church in New Holland, she talked about her work in Japan and the culture there.
---
EM SPACE

Government counting and accounting
[APRIL 4, 2000] Did you vote in the recent primary? Have you sent in your census questionnaire? Have you completed your income tax returns? Perhaps you can answer "yes" to all three. If so, thatís good. If not, someone may still be counting on you. Either way, read "the em space" for a look at these civic responsibilities.
---
TOP STORIES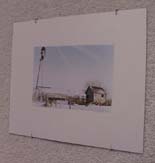 Student photography exhibit opens at Lincoln College
[APRIL 4, 2000] Lincoln College Fine Art Department presents the Student Photograph Exhibition at the Layman Gallery from April 4 through April 17. The exhibit is free and open to the public. Approximately 19 students are featured
at the show, which includes color and black and white photos.