NEWS

PEOPLE
COMMUNITY
ENTERTAINMENT
Crosswords - UPDATED!
FEATURES
The Arts
REVIEWS
EDITORIAL
COMMENTARY
ADVERTISEMENT
Classified Ads
Quick Coupon Clip-Outs


Register your name among the many others with the LDN User Registration!
LDN is best viewed with
Internet Explorer 5.0.
Lincoln, IL
posted daily aT NOON (CDT)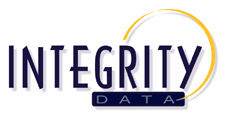 TOP STORIES
Software company purchases
buildings in downtown Lincoln
[AUG. 23, 2000] Integrity Data Inc., a technology consulting and computer programming organization, has purchased two buildings in downtown Lincoln. The two buildings, located at 604 Broadway and 108-114 N. Kickapoo, were previously occupied by Schick's Clothing Store.
---
Take time to stop in Salisbury

Part 1: Morning Star Mercantile and Café

[AUG. 23, 2000]

S

alisbury may not ever make the top 10 list of tourist attractions in Illinois — it's not even listed on the state map. But for those who take the time to slow down while traveling on Route 97 from Springfield to New Salem and Petersburg, they will find a delightful place to wile away a few hours, have a leisurely lunch and watch the world go by.
---
Check out Lincolndailynews.com's new crossword puzzle "It's Time to go Back to School".
---
BOOK LOOK
New!
Reviews of children's books
[AUG. 23, 2000] Today's Book Look includes reviews of several books for children.
In "Bud, Not Buddy," Christopher Paul Curtis takes us back to 1936, during the Great Depression, and introduces us to Bud Caldwell. Bud may be "dirt poor" when it comes to money and possessions, but he's rich in the areas of courage and humor.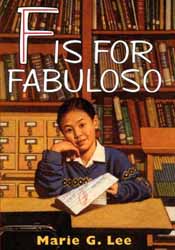 In "F Is For Fabuloso," Jin-Ha is a junior high student in Minnesota, but even after two years in America she can't help comparing the Korean and American customs. She still would rather eat the Korean dishes her mother prepares than pizza.
"Fish: Keeping and Breeding Them in Captivity" is a nine-volume set full of information on how to set up and maintain aquariums.
---
Local 4-H'ers honored at fair
[AUG. 23, 2000] Fifty-three Logan County 4-H'ers had their day at the Illinois State Fair on Thursday, Aug. 17. All were selected to compete on the state level because of their excellent ratings at the Logan County Fair. Superior ratings are awarded to those youth who are ranked among the top two in their respective project areas at the state fair. Click here for a list of 17 Logan County 4-H'ers who achieved this honor.
Everyone who competes at the state fair receives an Award of Excellence. Click here for a list of Logan County 4-H youth among the 6,000 Illinois 4-H youth who exhibited at the 2000 Illinois State Fair.
---
BUSINESS & AG NEWS

Ahrends selected for
ag leadership class
[AUG. 23, 2000] Marty Ahrends of Lincoln was recently selected as one of 30 new members from throughout the state for the Illinois Agricultural Leadership Program Class of 2002.
---
Ice cream social, open house at WL-B
[AUG. 23, 2000] West Lincoln Broadwell PTO will have an ice cream social featuring Schwan's ice cream products on Thursday, Aug. 24, from 5 to 7:30 p.m.
---