The police department sent out invitations to surrounding communities, including Delavan, Green Valley, Mason City, Emden, New Holland, Hartsburg and Easton through letters and advertising. The event was a fund-raiser for the department, with proceeds going to their general fund. The park and ball field behind the old San Jose school were home to the event.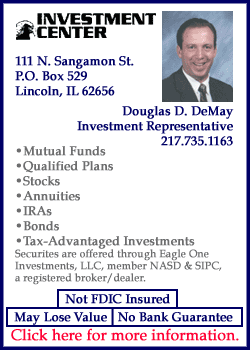 There was food aplenty, at reasonable prices. A pork chop or chicken sandwich with all the sides was available for adults for the price of $5.00, for older children at $2.50. Children under 7 ate free. An open shelter provided shade and a comfortable meeting place for those enjoying the meal, complete with a lovely view and background music.
A number of vendors, from Delavan, Topeka, Emden and, of course, San Jose, had a variety of wares for sale. These ranged from country crafts, rag rugs, stuffed animals and yard art to home-based-business products such as Herbalife, of which free samples were generously and enthusiastically given. Pumpkins and Indian corn were also for sale. All vendors were delightfully helpful and friendly.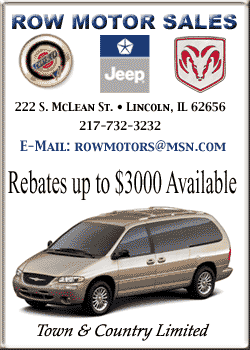 Along the raffle front, there was a plethora of items up for grabs. These included a camping package, a 50/50 drawing, a gift certificate from Dixon Fisheries and a couple of stuffed bears, among others.
For the younger set, there was a large playground on site, and tickets for children's games were available at the more-than-reasonable price of 10 tickets for a dollar. Playing "Bucket Toss," "Hit the Milk Bottles," "Pick a Duck" or "Darts and Balloons" yielded a treasure trove of trinkets for the kids.
Also on hand was a local chapter of Mothers Against Drunk Drivers, and the San Jose Fire Department was well represented. Visitors could take a "driving test" in a golf cart, steering through a course of orange pylons, or attempt to don a full suit of fire gear ─ indeed a challenge on the warm, muggy day!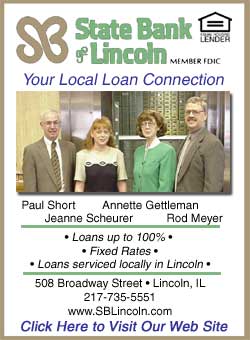 San Jose Police Chief Aaron Hodgson said the department expected to serve approximately 500 people in the course of the day, and he voiced hope that the event would continue to grow in coming years.
All in all, it was a lovely day, spent in a welcoming community. There was a family atmosphere, and enjoying the afternoon came at a very wallet-friendly price. There was good food, good company and beautiful weather.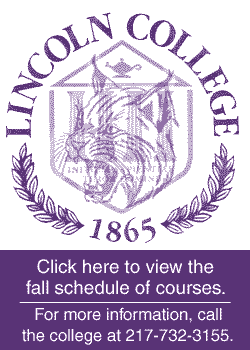 Vendors Karen Friedrich and Doris Allison, in town from nearby Topeka, both echoed the sentiment that the event was meant to be "an old-fashioned day in the park" ─ the kind of thing that we need more of.
"Get to Know Your Neighbor Day" is an event that the San Jose Police Department can be proud of and an event that is sure to keep growing as word gets out in years to come.
[Cherie Rankin]