posted daily OVER THE NOON HOUR (CDT)

[Frank and Michelle Watts receiving their 1995 Chevy Cavalier at Collision Concepts on Friday.
They drove away very happy.]

In the spirit of good will
---
COPS means Christmas
for some area youngsters
[DEC. 23, 2000] The word COPS can mean a lot of things, but at Christmas time in Lincoln it stands for Children Ought to have PresentS.
---
Mason City's Parade of Trees reaches out
[DEC. 23, 2000] A white Christmas, being more than a dream sung about by Bing Crosby, brought cold and wintry conditions to the area. Extremely cold temperatures and school closings caused plan changes for distributing the decorated Christmas trees from Parade of Trees at Mason City Civic Center.
---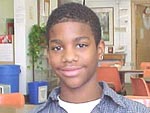 THE HALLWAY BUZZ
Christmas question
[DEC. 23, 2000] What does your family do on Christmas Eve?
---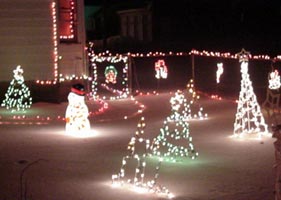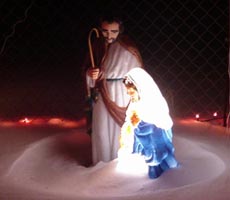 ---
The little Christmas tree
By Mike Fak
[DEC. 23, 2000] The young boy sat on the living room floor. Looking adoringly at his father, he grabbed every word the elder man said and pressed it deep into his heart, into his memory
---
ENTERTAINMENT
Christmas ABCs
Winter crossword
---
Your pet and the holidays
[DEC. 23, 2000] In the midst of all the holiday hoopla, don't lose sight of the perils the season can hold for your pet. Decorations, electrical cords, holiday greenery, and even gifts and "people food" can pose a hazard to your four-legged friends!
---

---

---

---
Crossword Puzzle
[DEC. 23, 2000] When I went to do the crossword puzzle, I noticed it is from October...
---
---


[click here for top stories for the day from around the world]
---
World/national news coverage
---