posted daily OVER THE NOON HOUR (CDT)
---
Heating costs begin toll
on local economy
By Mike Fak
[DEC. 27, 2000] If John Steinbeck were still alive, I am certain he would not mind my using the title of one of his classics to categorize the series of articles I have embarked upon. The book I am talking about is "The Winter Of Our Discontent." If that isn't a perfect title for the fuel oil crisis that all of America is facing, I don't know what would be.
---
Motor fuel taxes paid in August 2000
---
'How To Talk To Your Child
About Sex'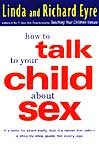 [DEC. 27, 2000]

"It's best to start early, but it's never too late — a step by step guide for every age." This statement from the book "How To Talk To Your Child About Sex" is the foundation for the message conveyed to the reader. Authors Linda and Richard Eyre have written a frank and open manual designed to help parents discuss with their children the important topic of sex.
---

Bloomington-Normal Holiday Classic schedule
Illini Central girls vs. Brimfield
---

---

---
Hear it here!
TONIGHT: The Fak's Machine
Mike Fak and Jim Ash host a community call-in show. Their show airs on Lincoln Daily News over the Media One link every Wednesday night beginning at 7 p.m.
Sponsors: Mitchell-Newhouse, Gleason's Dairy Bar, J&S Auto
---
Chester 4-H meeting minutes

[DEC. 27, 2000]

C

lick below for a report on the Dec. 5 meeting of the Chester 4-H Club.

Lincoln Community Theatre
looking to fill positions

[DEC. 27, 2000]

L

incoln Community Theatre is looking for talented people to assume the paid positions of artistic director, technical director and musical accompanist for each production of the 2001 summer season.
---
---


[click here for top stories for the day from around the world]
---
World/national news coverage
---