The Capstone committee developed a community survey, and on September 25, forty Lincoln Community High School students took the survey door to door to households selected by a computer to represent every neighborhood. "The survey was designed to give us insights into things we are doing well and things we need to improve," said Officer Rich Montcalm, Lincoln Police Department's coordinator of community policing.
The average age of respondents was 54 years, with ages ranging from 22 to 92. Respondents had lived in Lincoln from 2 months to 84 years, with the average being 29 years. Slightly more females (56%) than males (44%) completed the surveys. Seventy-five percent of respondents were homeowners, and 23% were renters.
What do Lincoln residents like most? Ninety-seven percent were satisfied with their 9-1-1 service, and 95% were satisfied with their library and fire service. Garbage collection achieved 94% satisfaction, followed closely by the utilities—electricity and natural gas/heating at 92% each.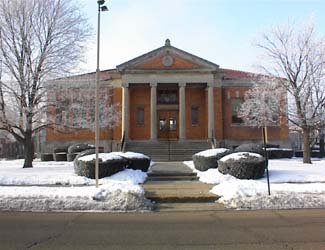 Streets, sidewalks, animal control and sewers cited as problem areas
At the other end of the scale, there was less satisfaction with sewers/storm drains (59%), animal control services (56%), sidewalk maintenance (50%), and street maintenance (48%). Only street maintenance had fewer respondents dissatisfied than satisfied. Comments indicated that perceived problems with street maintenance included the timing and inconvenience of repairs.
Community policing popular with Lincoln residents
The Capstone survey, with its genesis in the community policing program, covered police-related issues in particular detail. Lincoln residents like their police department's bike patrols, foot patrols, residential patrols and targeted patrols. They want more school programs (DARE, violence prevention) and community policing activities (block parties, workshops, neighborhood watch, ride alongs, citizen police academy).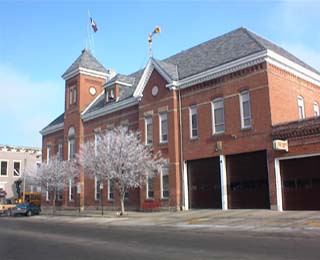 Lincoln residents encourage their police department to continue drug busts and alcohol stings, including targeting stores and individuals that sell to minors. In fact, substance abuse related crimes were the number one crime problem cited by respondents in the survey. Other problem areas were property damage/theft/vandalism, domestic violence and child abuse, youth crimes, and shoplifting.
The Lincoln citizens surveyed, while strongly supportive of the Police Department's programs, indicate in a few comments that they would like to see officers required to meet annual physical fitness tests. Comments also reveal that some citizens perceive abuse of authority (harassment, entrapment, covering up for fellow officers) as an area of concern, as well as misuse of patrols (talking with other officers while on duty, too many squad cars responding to a call.)
Satisfaction with public services
The complete list of city services surveyed and the percentage of respondents who were satisfied with each service follows.
Percent of Respondents Satisfied with Public Service
Service Satisfaction
9-1-1 service
97%

Library service

95%

Fire service

95%

Garbage collection

94%

Electricity

92%

Natural gas/heating

92%

Street lights

88%

Public health through inspections

87%

Public parks & recreation

84%

Police service

84%

Education services through schools

84%

Traffic lights/street signs

82%

Cultural arts activities and events

82%

Telephone services

79%

Housing services

75%

Water services

74%

Recycling services

72%

Zoning/building codes

67%

Sewers/storm drains

59%

Animal control services

56%

Sidewalk maintenance

50%
Street maintenance
48%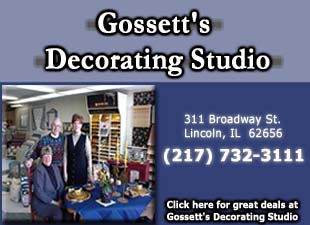 Acceptability of conditions in city
In addition to querying respondents about the public services they receive, the survey asked about the level of acceptability of a variety of conditions in the city. For example, 88% of respondents found the degree to which streets are lined with trees or shrubs to be at an acceptable level. Other conditions were rated as follows.
Conditions in Lincoln at Acceptable Level

Condition Acceptable Level

(% of Respondents who Agree
Condition is at Acceptable Level)

Degree to which streets are lined with trees or shrubs

88%

Noise level

85%

Traffic congestion

83%

Number of public parks and recreation facilities

80%

Amount of trash present

79%

Number of homeless people

79%

Number of street and traffic signs

78%

Cleanliness of streets, sidewalks, yards

77%

Level of insect/rodent infestation

75%

Number of abandoned or broken down vehicles

75%

Number of vacant lots

75%
Number of safe places for kids to play
73%
Crimes in the city
The survey asked if the following crimes were "under control" in the community. The following percentages answered "yes."
Percent of Respondents Who Believe Crime is Under Control in Lincoln
Crime Under Control

Sale of illegal weapons

96%

Soliciting sex for money

93%

Illegal discharge of guns

93%

Robbery with use/threat of force or violence

79%

Stalking

79%

Stolen cars

74%

Threat or intimidation based on religion, race, ethnicity, or sexual preference

73%

Attempted or committed rape

71%

Arson

71%

Public intoxication

70%

People harassed by groups of youths

69%
The survey yielded many comments and other data that will be presented at a public forum at Lincoln Community High School at 6:30 Tuesday evening, Feb. 8.
Former Washington-Monroe student and current Railer basketball standout, Gregg Alexander, twirled a rope while W-M students jumped. Thirty-eight students collected pledges for the Heart Association, and twenty-seven students jumped for an hour and a half Saturday morning.
[Gregg Alexander twirls for W-M jumpers.]
Washington-Monroe principal, Rebecca Cecil, and event coordinators Leslie Singleton and Mrs. Pettit credited a parents' committee for the organizational work that made the event a success. Amy Gordan, Joni Hundreiser and Bev Wonderlin kept track of each student's contribution to the project.
Mrs. Singleton asked that contributions for the American Heart Association be sent to her or Mrs. Pettit at Washington-Monroe Elementary School, 1002 Pekin Street, in Lincoln. Checks should be made to the American Heart Association.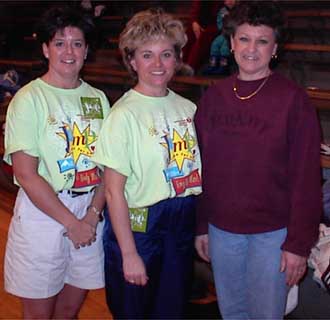 [Teachers Leslie Singleton and Debbie Pettit and principal Rebecca Cecil wait their turn to jump.]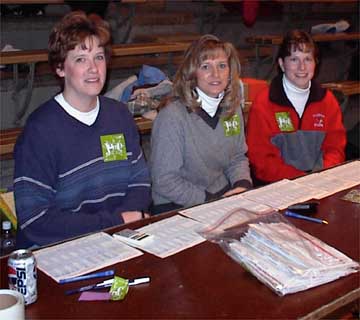 [Parents Amy Gordan, Joni Hundreiser and Bev Wonderlin help organize the event.]
"It's never easy," Chip Schwarzentraub said. "You always feel parents give the best care. But if you're in a situation where you have to have child care, you want to be comfortable with [a provider], and we are."
The Schwarzentraubs initially enrolled Sloan at a day care that was unlicensed, "but then we decided to switch," Schwarzentraub said.
One of the reasons is that parents who use a licensed facility can claim the expense on their income tax. "We're a young couple and we thought that was something we needed to take advantage of," Schwarzentraub added.
Once realizing there was a licensing system in place, the Schwarzentraubs consulted a friend who referred them to Marcia Bidwell, a licensed child care provider in Lincoln. From there they set up an interview with Bidwell, in the child care environment. Stephanie Schwarzentraub contends that they chose Bidwell because she seemed "agreeable and would do what my husband and I wanted. Then we signed a contract with her that let us lock in her rate and times."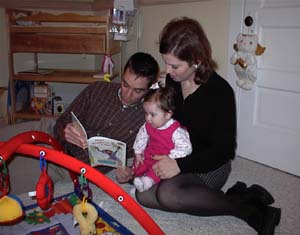 [Chip and Stephanie Schwarzentraub seen here with their daughter Sloan, suggest visiting the day care provider's environment unannounced to see what the facility is like.]
While not required by DCFS, Bidwell decided to create her own contract. "That's my policy. I write it all out so people know what to expect," she said.
According to DCFS in Springfield, there are stringent licensure requirements to operate a day care facility. In fact, the 50 page, Licensing Standards for Day Care Homes explicates everything from the maximum number of children who can be in a single home to proper disciplining and nutritional needs for each child.
Despite the criteria, Bidwell, who has been a DCFS approved provider for 16 years, said earning a license isn't all that difficult.
"It's not that hard—you just have to comply with DCFS," she said. "They go over the whole thing with you. It's real simple stuff, not hard at all."
When discussing the criteria Bidwell explains, "everybody has to have a physical for one thing. Then they make sure you have smoke detectors and your [outlets] have safety covers. You just fill in the paperwork; it's like applying for a job."
After the initial application a DCFS representative will make an appointment to come to the day care providers home. "For one thing," Bidwell adds, "DCFS makes sure you have enough space."
Bidwell, who currently cares for five children, said there are many benefits to being DCFS-approved. "People know they're not taking their child just anywhere. We also have access to the state's food program (for which they're partially reimbursed). Parents know their child is getting a balanced and nutritious meal."
The program benefits the provider in other ways too.
"We can advertise if we're licensed," she said. "Also, we can screen people just like they're screening us. I need to know if a child can adapt to the children I already have. They have to get along with me, too."
Providers who earn their license get another bonus: their own support group, Community Child Care Connections. Newsletters are sent out and group meeting are held in order to provide a variety of activities which help generate new ideas for child care providers. In addition, there are programs to reimburse a child care provider for any additional training.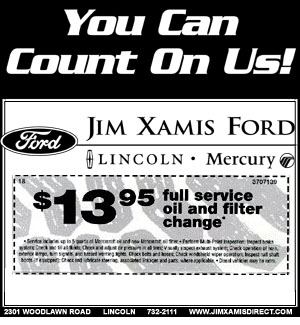 While Bidwell and others in the Logan County area are approved day care providers, those who are out of compliance are reported to a hotline. Any reported problems stay on the day care provider's record for one year. This way Bidwell says, "they can know the integrity of a person."
In Logan County, approved providers aren't, however, parents' only option. Another choice for school-age children is School Age Child Care, which is administered by the Lincoln YMCA. The hours are from 2 to 6 p.m., and it is held in all five District 27 elementary schools plus West Lincoln-Broadwell School.
"We're not licensed because the school district is our governing body," said YMCA Executive Director Angie Peters. "That means we report to the school our participation numbers and how things are going."
Jan Schacht is the director of the program, which currently cares for an average of 108 children per day.
The goal of this program is to teach character development—caring, respect, honesty and responsibility. Peters says, "that's the national YMCA program. We also give them snacks, work on their homework, play games, read, play basketball, things like that."
In addition to this program is a before-school program held in the District 27 schools from 6:45 to 8:30 a.m. Chester-East Lincoln School, meanwhile, has its own after-school program, called Panther Camp.
Logan County
child care providers
Atlanta
Bonnie Lind, Gayla Smith, Kay Thaxton, Jeanette Wilson
Emden
Cherie Rankin, Diane Swart
Hartsburg
Gwendolyn Langley, Sharon Leesman
Lincoln
Day care nurseries: Christian Child Care, Little Lambs Day Care, CIEDC Head Start, Logan County Head Start-Prime Time, Lincoln Christian Church Nursery School
Individuals: Julie Baxter, Jerry Berglin, Marcia Bidwell, Mary Bossingham, Lonna Buss, Lisa Carpentier, Christina Chronister, Brenda Dexter, Penny Dodds, Kim Johnson , Joyce Jones, Julie Kastendick, Donna Kessinger, Kim Koehne, Dawn Osborne, Teresa Rekart , Shelly Rogers, Deborah Seggelke, Sheila Sheley, Carolyn Slater, Brenda Snyder, Kathleen Twente, Christine Ward, Kathleen Twente, Christine Ward, Beth Wright, Nancy Wright
Mount Pulaski
Stephanie Bruce, Kathy Davis, Melissa Nixon, Lisa Shehorn
New Holland
Noah's Ark Nurturing Center, Traci Coers
This list, complete with addresses and phone numbers, can be obtained from the Community Child Care Connection by calling (800) 676-2805. As a service to newcomers to Lincoln, the Lincoln-Logan Chamber of Commerce also keeps a listing of licensed providers who submit their name.