Local History, Story Times Make Library Special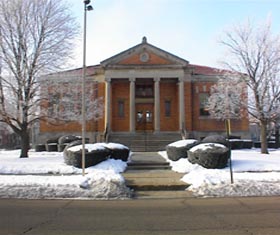 [FEB. 15, 2000] Lincoln folks like their library. In the recent Capstone Project survey, the Lincoln Public Library received a vote of confidence. The survey asked respondents to indicate which areas of life in Lincoln they were concerned about and which areas they found satisfactory. The library was one of those they liked the best. In fact, 95% of those surveyed agreed that the Lincoln Public Library is tops.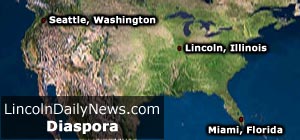 LDN Introduces Logan County Diaspora
Reuniting old friends --
[FEB. 15, 2000] People all across this country and, in fact, around the world, claim roots in Logan County. They have very interesting stories to tell, and some of them like to connect with those of us who stayed at home. Logan County Diaspora publishes the stories of former Logan County residents. With their permission, we also include their e-mail addresses so that old friends might be reunited.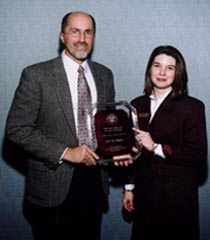 Lincoln Resident Takes Time to Make a Difference
[FEB. 15, 2000] Lincoln resident Ed Plumier is a busy man. He works 40-plus hours each week, spends quality time with his family, serves in a local church congregation and still finds time to volunteer at the Lincoln area YMCA. And recently he was awarded for his efforts. Last November, Plumier received the Key Leader Award for his outstanding contributions as a YMCA volunteer.