NEWS
PEOPLE
COMMUNITY
ENTERTAINMENT
FEATURES
The Arts
REVIEWS
EDITORIAL
COMMENTARY
ADVERTISEMENTS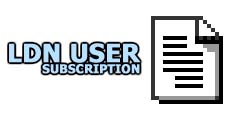 LDN is best viewed with
Internet Explorer 5.0.
Lincoln, IL
posted daily aT NOON (CDT)
| | |
| --- | --- |
| | Jonathan Wright, city attorney, swears in new alderman Glenn Shelton, as Melanie Riggs, deputy city clerk (seated), and Mayor Joan Ritter look on. |
---
"Safe Stop" program planned
A community link for young people in emergencies
[JULY 6, 2000] Lincoln's Promise of the Healthy Families Task Force, under the Healthy Communities Partnership, and the Lincoln Police Department have announced "Safe Stop," a new safety program for the young people in our community. The program will include homes and businesses where young people could receive emergency assistance. Homeowners and businesses may obtain applications from the front desk at Heartland Community College and mail them to the police department for screening.
---

[TOP] The Girl (played by Cindy McLaughlin) flirts with Richard Sherman (Eric Gerdts).
[LEFT] Richard Sherman (played by Eric Gerdts) greets Dr. Brubaker (Allen King).


Presentations of "The Seven Year Itch" begin this weekend at the Johnston Center for the Performing Arts at Lincoln College. Check the Organizations page for performance times and further information.
---
Ashley Conrady draws names of three winners from hat filled with LDN subscriber names and held by Nick O'Donoghue. The winners
Becky Domkuski of Towanda
Ed Busch of Middletown
Gail Apel-Sasse of Beason
Each receive two tickets to the current Lincoln Community Theatre presentation, "The Seven Year Itch." Winners should call the LDN.
---
SPORTS TALK

Part 2
Reunion of '89 Flying Illini rekindles memory of the season of a lifetime
[JULY 6, 2000] When we collectively sent off our own Brian Cook to the University of Illinois, visions of Final Four trips danced in our heads. Right now many of us would settle for one trip, much less four. But in order to understand where we are and where we're going, it's equally important to remember and mark where we've been. That's exactly what 7,000-plus fans did at the Assembly Hall recently, with a reunion of our last Final Four team…the 1989 Flying Illini. Really, a lot of that season was just the journey. The players and coaches had worked so hard you felt that the team was just due. The momentum started early, perhaps in the great 18-point come-from-behind victory over Missouri in the annual "braggin' rights" game at the arena in St. Louis, and continued to build. Then came our invitation to the Big Dance.
---
---
Olympia FFA alumni to meet
[JULY 6, 2000] The Olympia FFA Alumni Executive Council, composed of members of the Olympia FFA Alumni Chapter, will meet on Wednesday, July 12, at 8 p.m. at the Olympia High School greenhouse in Stanford.
---
Brad Boss serves with the Army in Kentucky
[JULY 6, 2000] Sgt. Brad Boss, son of Roger and Connie Boss of Lincoln, is serving on active duty with the Army at Fort Campbell, Ky. In a recent message to the Lincoln Daily News, he wrote, "As a person who is lucky enough to call Lincoln my hometown, I just wanted to say what a great Web site you have. It's great that I can just pull it up on the Web and see what my friends and family are doing, no matter if I'm in Korea or Kentucky."
---
[an error occurred while processing this directive]
---