NEWS
PEOPLE
COMMUNITY
ENTERTAINMENT
FEATURES
The Arts
REVIEWS
EDITORIAL
COMMENTARY
ADVERTISEMENTS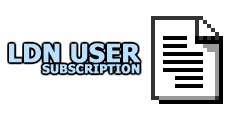 LDN is best viewed with
Internet Explorer 5.0.
Lincoln, IL
posted daily aT NOON (CDT)
Main Street reports –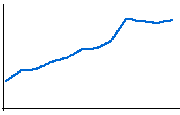 Survey about
downtown Lincoln
shows improved ratings
[JULY 13, 2000] According to a press release from Main Street Lincoln, Lincoln's downtown is changing its character and improving. The organization conducted Lincoln's second Intercept Survey, which, after analysis, shows an even higher approval rating for downtown than a similar survey five years ago. The survey results also reflect the transition of downtown Lincoln from a place to shop for "everyday items" to a place where gifts, specialty items and meals are purchased.
---
Results of local 4-H shows announced
[JULY 13, 2000] Summer is for sewing, cooking, showing horses and more for local 4-H'ers. On July 11, the annual 4-H Home and Family Show, and Food, Nutrition, and Health Show, both took place at the University of Illinois Logan County Extension Office at the Logan County Fairgrounds. The events were coordinated by Joann Benz, youth developing educator, and Patty Huffer.
---
---
Police reports
[JULY 13, 2000] Bicyclist identifies van in hit-and-run accident. Armed robbery in Mount Pulaski; suspects arrested.
---
An interview with Jeff Mayfield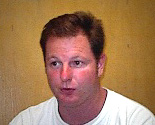 Tomczak next to tackle Lincoln High School football challenge
Part 3 of 6
[JULY 13, 2000] A new football coach has hit town. Ron Tomczak faces many challenges coming into his first season with the Lincoln Railers. With this in mind Coach Tomczak has come here with a plan...with a strategy to turn things around. From now through July 17, you can read a series of questions and answers from an interview conducted by LDN Sports Talk writer Jeff Mayfield with Coach Tomczak. Get the inside scoop on how Coach Tomczak sizes up our team in the CS8, his strategy, philosophy and training plans to manage our team.
---
Pink Shutter to hang shingle
at new location
[JULY 13, 2000] Sometime in December, the Pink Shutter Thrift Store will close its doors at 129 S. Sangamon and reopen at 114 N. McLean St.
---
Joint service planned
[JULY 13, 2000] The Lincoln Church of God is excited to welcome the Freewill Methodist Church and its pastor to join them for evening services Sunday, July 16.
---
Former residents Len and Rita Remmert
enjoy reading LDN
[JULY 13, 2000] "Hello everyone in Lincoln/Logan County. Len and I have lived in Henderson, Nev., for 16 years now and get back to Lincoln quite often, but I check the LDN every day to see what's happening. I was thrilled when my sister, Lana Miller, told me about this."
---
Greetings from Japanese Rotary visitor
---
[an error occurred while processing this directive]
---