---
Awards and scholarships for Hartsburg-Emden class of 2000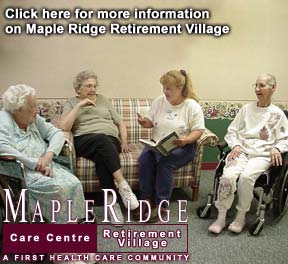 Amy Luken – Robert Grimes Scholarship

Mark Leesman– Hartsburg Legion Post #1146

Ginnifer Sparks – Tom and Gary Reiners Memorial

Angie Zumwalt – Galen Shirley Award

Brian Boerma – Alfred and Fauline Johnson Award

Karyn Traum – National FFA Scholarship

Vanessa Watson, Ginnifer Sparks, Brandon Wibben, Becky Ruben – Hartem Music Boosters Scholarship

Britney Boerma – Emden Legion Post #506

Karyn Traum, Angela Briggs – Illinois State Scholars

Brandon Wibben – LTEC Student of Month

Bethany Moehring, Amy Luken – Hartem Teachers Association

Angela Briggs, Mark Leesman – United States Army Scholar/Athlete Award

Individual scholarships

Britney Boerma – Hopedale Medical Complex Scholarship, $4,000; Founders Scholarship (Augustana College), $12,000

Karyn Traum – Hopedale Medical Complex Scholarship, $4,000; American Business Women's Association Scholarship, $500; Elks Association Scholarship, $2,000

Bethany Moehring – New student residence hall scholarship (E.I.U.), $500; Rudy Lolling Sportsmanship Award, recipient of $2,000

Brandon Wibben – Burger King/McLamark North American Scholarship, $1,000; Bradley University Scholarship, $4,000; received two $100 savings bonds from LTEC for two Student of the Month awards (first time a student has received two of these awards)

Becky Ruben – graduated early; attending Lincoln College; received a perfect 4.0 GPA, second semester

Angie Ballance – Academic Achievement Award, $5,000; Eureka College Alumni Grant, $5,366; State of Illinois Map Grant, $4,740; Federal Pell Grant, $400

Scott Semple – President's Scholarship for Illinois Institute of Technology, $10,000
---
Lincoln Junior High School Honor Day awards 1999-2000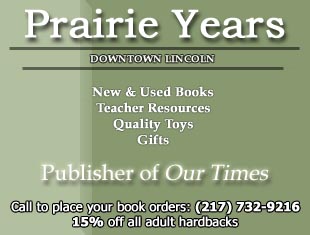 Track awards, presented by Mr. Haning
Helping Youth in a Positive Environment (HYPE) awards, presented by Kristi Simpson
Brennan Boss – Student of the Month award for April, seventh grade
Jordan Tabb – Student of the Month award for April, eighth grade
Justin Ash – Student of the Month award for May, seventh grade
Adrienne Bunch – Student of the Month award for May, eighth grade
Justin Ash, Kate Dobihal, Chantell Evans, Greg Gandenberger, Steven Griswold, Andrew Herrington-Gilmore, Amanda Metz – Board scholars, seventh grade
Sid Comstock, Zachary Goodman, Michael Kasa, Adam McGee, Jordan Tabb, Kelsey Washam – Board scholars, eighth grade
Lindsey Dirks, Kyle Jackson, Ashley Steffens, Ryan Wells, Megan Malerich, Bryce Ingmire, Zach Goodman, Michael Kasa, Amanda Perry – Builders Club presentations, seventh grade
Dustin Shanle, Jason Leisinger, David Duncan, Jason Melton, Jordan Tabb, Matt Armstrong, Danelle White, Justin Matheny, Krista Wichmann – Builders Club presentations, eighth grade:
Cara Brewer, Michael Kasa, Bryce Ingmire, Elizabeth Brown, Cara Slack, Katie Mielke, Stephanie Henderson, Haydn Gerdts, Amanda Perry, Fay Allison, Justin Matheny, Dustin Shanle, Danelle White – drama awards
Brennan Boss, Patrick McCree, Eric Knutilla, Brent Warburton – Video Club, seventh grade
Jared Johnson, Justin Matheny, Megan Malerich, Dustin Shanle, Jordan Tabb, Matt Armstrong, Zach Goodman, Sid Comstock, Fay Allison – Video Club, eighth grade
Aaron Brown, Chris Cabit, Brandon Davis, Jennifer Everson, Brady Gerdts, Linda Hernandez, Nate King, Holly Phillips, Jessie Polen, Josie Polen, Jessica Sams – chorus awards, seventh grade
Brea Buss, Katie Mielke, Holly Spickard, Diana Acuff, Heather Alley – chorus awards, eighth grade
Bryan Boring, Brennan Boss, Brady Gerdts, William Gilmer, Kristin McCormick – perfect attendance, one year, seventh grade
Cara Brewer, Justin Crowell, Justin Matheny, Sid Comstock – perfect attendance, one year, eighth grade
Haydn Gerdts, Samantha Hudelson – perfect attendance, two years
Greg Gandenberger, Michael Kasa – Web masters, presented by Mrs. Gleason
Brenton Saylor (president), Samantha Hudelson (vice president), Nicole Sparks (treasurer), Cara Brewer, Lindsey Dirks, Tiffany Foley, Stephanie Humble, Nicole Vincent, Sara Koehne, Bo Wright, Briann Edwards, Cyra Treuthart, Fay Allison, Cara Slack, Krista Wichmann, Zach Danosky, Patricia Dorsey, Megan Prather, Jared Johnson, Patrick McCee, Tiffany Tungate, Chris Cabit, Ian Simpson, Elizabeth Kirk – Student Council
Steven Griswold, Megan Prather – circuit rider, seventh grade, presented by Mrs. Gleason
Zach Goodman, Matt Armstrong, Dustin Shanle, Jason Melton, Elizabeth Kirk, Sarah Nelson, Megan Malerich, Sid Comstock, Jordan Tabb, Fay Allison, Justin Matheny, John Curry – circuit rider, eighth grade, presented by Mrs. Gleason
Adam McGee, Sid Comstock, Josh Geriets, Justin Matheny, Jerod Donath, Holly Spickard – art
Greg Gandenberger, Marc Arulfo, Andrew Herrington-Gilmore – language arts, seventh grade
Michael Kasa, Sid Comstock, Kelsey Washam – language arts, eighth grade
Nicole Vincent, Chris Rufus – writing for young authors
James Cosby, Greg Gandenberger, Megan Prather – speech, seventh grade
Sid Comstock, Michael Kasa, Adam McGee – speech, eighth grade
Kate Dobihal, Amanda Metz, Greg Gandenberger – science, seventh grade
Michael Kasa, Sid Comstock, Adam McGee – science, eighth grade
Greg Gandenberger, Amanda Metz, Andrew Herrington-Gilmore – geography, seventh grade
Sid Comstock, Adam McGee, Kelsey Washam – history, eighth grade
Greg Gandenberger, Andrew Herrington-Gilmore, Steven Griswold, Amanda Metz – mathematics, seventh grade
Michael Kasa, Sid Comstock, Adam McGee – mathematics, eighth grade
Kate Dobihal, Megan Prather, James Cosby – health, seventh grade
Stephanie Humble, Adam McGee, Michael Kasa – health, eighth grade
Andrew Herrington-Gilmore, Kate Dobihal, Greg Gandenberger, Amanda Metz – Principal Awards, seventh grade
Kelsey Washam, Zach Goodman, Jordan Tabb – Principal Awards, eighth grade
Michael Kasa, Adam McGee, Sid Comstock – Principal Awards for two years
Kelsey Washam – D.A.R. history award
Michael Kasa – American Legion Good Citizen Award
(Click here for Lincoln Junior High School fourth quarter honor rolls)
---
Diplomas presented at Lincoln Junior High School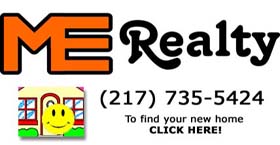 Lincoln Junior High School graduation ceremonies were Thursday, May 25. Brenton Saylor, Student Council president, gave the welcome; American citizenship and president's education awards were presented; and Principal Curtis Nettles and Dr. Robert E. Kidd, superintendent, made remarks. Following the certification of graduates, Shelly Allen, Joe Brewer and Bruce Carmitchel presented the diplomas to 131 students. Jean Anderson played the processional and recessional.
The following students received diplomas:
Deanna Denise Acuff
Devon Agostino
Jeffrey Allen
Heather Alley
Fay E. Allison
Dennis Lee Anderson Jr.
Matthew Lee Armstrong
Darin Lee Babbs II
Tommie Baker
Holly Jo Beck
Lisa Lynn Berkshire
Amy Birdwell
Elise Boch
Larry Shane Bradburn
Cara Anne Brewer
Elizabeth Brown
Adrienne Busch
Brea Buss
Amber Campbell
Aaron Cash
Maegan Nichole Chapman
Patrick D. Charette
Jon Coleman
Sidney William Comstock
Erica Cox
Justin Crowell
John Curry
Zachary Danosky
Latosha Lynn Denney
Lindsey Marie Dirks
Erin Nicole Donley
Patricia Ann Dorsey
David Duncan
Melissa Ann Duncan
Kyle Eaton
Danielle Edwards
Mike Falcon
Tiffany Foley
Stephen Franklin
Shawna Nicole Freese
Heather J. Galvin
Jaimi Gannon
Haydn James Gerdts
Joshua Geriets
Thomas Richard Gleason Jr.
Stephen Golden
Shanna Goodman
Zachary Scott Goodman
Natalie Haas
Jennifer Hake
Sabrina Marie Harris
Samantha Helton
Stephanie Henderson
Jamie Hill
Robby Hinton
Samantha Dawn Hudelson
Stephanie Jean Humble
Bryce Ingmire
Kyle Marie Jackson
Matthew Eric Jackson
Ashley Reneι Johnson
Jared William Johnson
Chad Johnston
Michael Kasa
Katrina Johanna Kelley
Elizabeth Rose Ann Kirk
Laura Katherine Kodatt
Sara Jean Koehne
Jason Leisinger
Heather Loeffler
Megan Malerich
Samantha Martinie
Justin Michael Matheny
Allison Lynn Matthews
Bryan McCain
Joshua E. McCray
Ricky McEvers
Jeremy McFarland
Adam Dale McGee
Jason Dale Melton
Cathryn Mielke
Joe Miller
Michele M. Millett
Matthew Montcalm
Norberto Morales
Cochandra Lee Ann Munson
Miles Brandon Musick
Sarah Nelson

Megan Lynn Osborn
Diana Pardo
Amanda Carol Perry
Joseph N. Pesha
Heather Renee Price
James Pusey
Adam Reed
Corey John Rentmeister
Jessica Robertson
Christopher Rufus
Brenton Saylor
Nicholas Schriber
Dustin Thomas Shanle
Dylan Sherrill
Phillip Simpson
Cara LaRaι Slack
Aaron Smith
Ronald Smith
Holly Lynn Spickard
Ashley Nicole Steffens
Cory Stoltzenburg
Megan Ann Sullivan
Jordan Shane Tabb
Kenneth Dean Trago
Crystal Ann Tungate
Tiffany Lynn Tungate
Jonathan Tutter
Nicole Marie Vincent
Toni Marie Vincent
Bobby Ward
Kelsey Jo Washam
Kyle Welch
Ashley Welker
Ryan Wells
Jeremy West
Shelley Marie Wheat
Adam White
Danelle White
Nathan A. Whiteman
Krista Wichmann
Jason Allen Williams
Emilie Anne Young
Kenneth Edward Zessin II
---
WL-B presents end-of-year honors and awards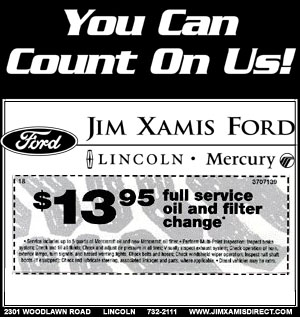 Jessica Whalen – American Legion Award
Ryan Gleason, Heather Martin, Andy Schreiber – perfect attendance
Jessica Whalen – Daughters of American Revolution
Honor roll – High honors: Kyle Atteberry, Jenna Behle, Samantha Conrady, Abby Matson, Brian Whalen, Jessica Whalen; Honors: Audrey Beach, Emily Bechtel, Beth Boch, Jessica Carey, Kasey Courtwright, Aaron Eimer, Heather Martin, Bradly Reinhart, Angie Ridgeway, Sarah Satterfield, Andy Schreiber
Beth Boch, Bobbi Green, Jessica Whalen – Student Council
Beth Boch, Abby Matson – Citizenship
Bobbi Green, Andy Schreiber – PTO Award
Audrey Beach, Jenna Behle, Samantha Conrady, Brian Whalen, Jessica Whalen – President's Awards for Educational Excellence
Heather Martin, Angie Ridgeway – President's Awards for Educational Improvement
(Click here for West Lincoln-Broadwell School fourth quarter honor rolls)
---
West Lincoln-Broadwell graduates listed
West Lincoln-Broadwell Elementary School #92 graduation class of 2000 is as follows:
Kyle Harlan Atteberry
Audrey A. Beach
Emily Joyce Bechtel
Jenna Dawn Behle
Beth Ann Boch
Timothy S. Brown
Cory William Bruns
Jessica Elise Carey
Samantha Jo Conrady
Kasey Andrew Courtwright
Brianna Leigh Dennis
Benjamin Howard Kemper
Micah Kilgallin
Thomas Michael Madigan
Heather E. Martin
Abigail Marie Matson
Bradly Scott Reinhart
Angela Marie Ridgeway
Aaron Mathew Eimer
Tammy Marie Fawns

Ryan Michael Gleason
Roberta Iantha Green
Sarah Jane Satterfield
Andrew Joseph Schreiber
Jacob Martin Schneider
Hayley Maureen Vincent
Brian Edward Whalen
Jessica Marie Whalen
R. Jacob Williams
---
Lincoln Community High School seniors received the following awards at an assembly Monday, May 22.
Kelsey Bruce – American Legion Award, presented by Wayne Schrader
Michael Lee – Arthur and Luella Gimbel Memorial Scholarship, presented by Mary Lou Harris and Donna Jean Lane (daughter of the Gimbels)
Leslie Moehring and Amy Rohrer – Lucille Flick Larson Scholarship, presented by Gail Nunnery
Autumn Feldman – Shelter Insurance Scholarship, presented by Jeff Nelson
Michelle Young and Kevin Curry – Stanley L. Smith Memorial Scholarship Class of 1950, presented by Mrs. Donna Smith
Reem Obaisi – Dwight F. Zimmerman Scholarship, presented by Darla Ludolph
Autumn Feldman – K of C Ladies Auxiliary Scholarship, presented by Pat French
Peggy Bobb – Papa John's Scholarship, presented by Ken Schweitzer
Saint Fults and Autumn Feldman – Fraternal Order of Police, presented by Rich Montcalm
Amy Rohrer – CELEA Scholarship, presented by Susan Foran
Heather Holmes – Zonta Club Health Scholarship, presented by Wanda Rohlfs
Nick King – Lincoln Community Theatre Scholarship, presented by Jim Phelan
Brittany Robbins and Michael Williams – National U.S. Army Reserves Scholar/Athlete, presented by Sergeant First Class McGuire
Monica Carrillo – Heartland Community College-Community Scholars Scholarship, presented by Jim White
Jason Seggelke – Burger King/McLamore North American Scholarship, presented by Bill Mitchell
Jacob Horton – Tara Engle Memorial Scholarship, presented by Patricia Glenn
Amanda Frioli – John and Helen Ryman Scholarship, presented by John Ryman
Amy Rohrer – LCHS Golden Fund Scholarship, presented by Linda Leslie
Bethany Struebing – Rotary Student Government, presented by Robert Jeckel
Jonathan Tedrick –
Rotary Vocational Student of the Year, presented by Robert Jeckel
Dustin Ingram and Eric Eimer – Rotary, Ready for the Real World, presented by Robert Jeckel
Robert Hart – DAR History, presented by Julia Gerardot
Lindy Diers – Leaf Club Scholarship, presented by Mitzie Welsh
Tiffany Koehne – Business Department, presented by Marcia Howen
Trenaty Gonzales – Computer Technology LTEC, presented by Carla Young
Bethany Struebing – National Merit Scholar, presented by Joyce Hubbard
Bethany Struebing – Principal's Leadership Award, presented by Joyce Hubbard
Beth Bryant – Lincoln Junior Woman's Club Art Award, presented by Judy Rader
Amanda Frioli – Lincoln Junior Woman's Club Speech Award, presented by Judy Rader
Laura Ludolph – Spanish Award, presented by Debbie Schweitzer
Reem Obaisi and Jennifer Knight – French Award, presented by Debbie Schweitzer
Michael Williams – Sons of the American Revolution Citizenship Award, presented by Dean Langdon
Amy Rohrer – DAR Citizenship, presented by Dean Langdon
Joseph Davis and Jacob Schumann – Building Trades, presented by Bill Marquardt
Abby Gerdts and Jennifer Rankin – Jane Turner Scott Award, presented by Deanne Mott
Kelsey Bruce – Lady Railer Athletic Booster Club Scholarship ($500), presented by Darrell Hanslow
Kelsey Bruce – Female Athlete of the Year, presented by Darrell Hanslow
Kevin Curry – Male Athlete of the Year, presented by Darrell Hanslow
Franklin Barmes, Ryan Ebelherr, Heidi Graff, Emily Mahler and David Mills – Three-Sport Athlete - Senior, presented by Darrell Hanslow
Autumn Feldman – Four Years Perfect Attendance, presented by Laurie Lundin
Bethany Struebing – Student Government Presidential Recognition, presented by Jim Vipond and Ruth Sloot
Amy Rohrer and Laura Ludolph – Student Government, presented by Jim Vipond and Ruth Sloot
Reem Obaisi and Bethany Struebing – Math Award, presented by Jan Bicknell
Kenneth Allen – American Invitational Mathematics Examination, presented by Jan Bicknell
Bethany Struebing – English, presented by Carolyn Schriber
Abby Gerdts – Drama, presented by Carolyn Schreiber
Amy Rohrer – Pep Club Scholarship, presented by Sally Zurlinden
Eric Eimer and Holly Ingram – Agriculture, presented by Scott Nordstrom
Jonathan Tedrick – Automotive Technology, presented by Cindy Olmstead
Jacob Schumann (September), Trenaty Gonzales (December) and Jonathan Tedrick (February) – LTEC Kiwanis Student of the Month, presented by Cindy Olmstead
Monica Carrillo – Martha Wyneken Art Award, presented by Cheryl Spove
Jacob Schumann, Michael Lee and Jeremy Johnson – Industrial Technology (Woods), presented by Mike Spears
Clinton Smith and Rebecca Mammen – Future Teachers of America Scholarship, presented by Jennifer Gouin
Tiffany Koehne, Rebecca Mammen and Monica Carrillo – Lincolnite Senior Award, presented by Jennifer Gouin
Bethany Struebing and Reem Obaisi – Science, presented by Richard Bicknell
Tomika Humbert – Health Occupations, presented by Linda Ferricks
David Glick – Metal Trades, presented by Steve Parrott
Kevin Curry – Community Service, presented by Mark Huddleston
Ashleigh Ray – John Ryman Social Studies, presented by Mark Huddleston
Amanda Frioli – Ed Madigan Social Studies, presented by Mark Huddleston
Jeffrey Richards – Social Studies, presented by Mark Huddleston
Laura Ludolph – History, presented by Mark Huddleston
Janna Lambert – Mike Rivero Senior Band Award, presented by Kim Peterson-Quinn
Jason Boice – Middletown Women's Club "Excellence in Music," presented by Kim Peterson-Quinn
Jennifer Rankin – New Holland Women's Club Choral Award, presented by Kim Peterson-Quinn
Nicholas King – Outstanding Senior Music Award, presented by Kim Peterson-Quinn
Victoria Willmert – Director's Award, presented by Kim Peterson-Quinn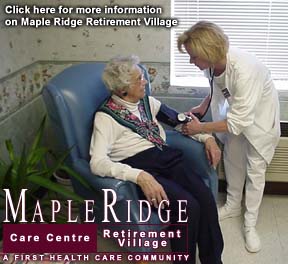 Candice Merriman, Robin Moffett, Wendy Monday, Amanda Burgess, Kay Kennedy, Jacob Schumann, Ben Dahmm, Jacqueline Verderber, Caleb Horton, Neil Sanders, Meghan Bode, Jeremy Johnson, Ashok Natraj, Amy Rohrer and Reem Obaisi – Stock Market Game winners, presented by Joe Vazquez
Erica Corley and Tiffany Koehne – National Honor Society, presented by Judy Dopp and Laura Horton
Bethany Struebing (September), Reem Obaisi (October), Aaron Hurley (November), Laura Ludolph (December), Lindsey Jones (January), Amanda Frioli (February), John Swanson (March), Abby Gerdts (April) and Autumn Feldman (May) – LCHS Student of the Month, presented by Joyce Hubbard
Heather Holmes – SIU-Edwardsville Scholarship, presented by Ken Schweitzer
Ashley French – Drake University Presidential Scholarship, presented by Ken Schweitzer
Saint Fults – Board of Governors Scholarship Southwest Missouri State, presented by Ken Schweitzer
Abby Gerdts – Juilliard Drama Scholarship, presented by Ken Schweitzer
Kaylee Gandenberger – North Central College Presidential Scholarship, presented by Ken Schweitzer
Bethany Struebing – Illinois State University Presidential Scholarship, presented by Ken Schweitzer
John Swanson – Child of Veterans Scholarship - University of Illinois, presented by Ken Schweitzer
John Swanson – Elks Legacy Scholarship (National Award), presented by Ken Schweitzer
Meghan Bode –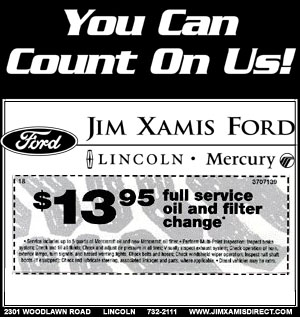 St. Louis College of Pharmacy Faculty Memorial Scholarship, presented by Ken Schweitzer
Peggy Bobb, Meghan Bode, Jason Boice, Monica Carrillo, Erica Corley, Ashley French, Kaylee Gandenberger, Heather Holmes, Aaron Hurley, Lindsey Jones, Michael Kidd, Janna Lambert, Laura Ludolph, Ann Mittelsteadt, Ashok Natraj, Reem Obaisi, Lyndsey Pickering, Jennifer Rankin, Jeffrey Richards, Brittany Robbins, Amy Rohrer, Elizabeth Sheley, Bethany Struebing, John Swanson – Presidents Award for Educational Excellence, presented by Ken Schweitzer
Meghan Bode, Jason Boice, Erica Corley, Ashley French, Saint Fults, Kaylee Gandenberger, Heather Holmes, Aaron Hurley, Lindsey Jones, Michael Kidd, Adam Liesman, Laura Ludolph, Ashok Natraj, Reem Obaisi, Jennifer Rankin, Jeffrey Richards, Brittany Robbins, Elizabeth Sheley, Bethany Struebing and Rachel Taylor – Illinois State Scholars, presented by Ken Schweitzer
(For information on commencement ceremonies Saturday at LCHS, see the Organizations page.)