With the trend to recycle pieces of the past and the eclectic style of home decorating more popular than ever, this local flea market and antique show is one of the hottest tickets around. Rain or shine, people are waiting in line to pay the $4.50 admission price when the door opens at 8 a.m. Ė ready and eager to scour the grounds where nearly 450 dealers are displaying their wares in both indoor and outdoor booths.
People everywhere these days are decorating their homes with castoffs, garage sale finds and found treasures. This is a style that gives homeowners and decorators the right to place a battered and bruised $2 chair with peeling paint right next to a crystal lamp or sterling silver tray and feel good about it. And itís obvious by looking through the racks of home design books and magazine layouts, most of which prominently feature vintage objects, that this trend is here to stay.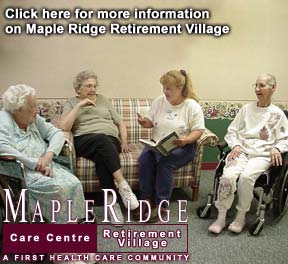 From the granddaddy of them all, the Brimfield, Mass., show with over 5,000 dealers, to the neighborhood garage sale, there are over 3,000 flea markets in the United States. And one of the best ones around is only a short drive from Lincoln, where local dealers set up shop next to dealers from across the country. And of course, part of the fun of shopping at flea markets instead of the shopping malls and discount stores is the atmosphere. Corn dogs, lemon shake-ups and strawberry shortcakes are sold from stands right alongside the oak rockers, garden chairs, antique quilts and graniteware, making it all the more fun to browse and shop.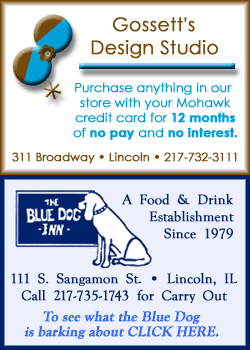 Local interior designers, home furnishing store owners and avid flea market shoppers all agree that this style of decorating is so popular because "anything goes." Dumpster digging, "junking" and "picking," (what antique dealers and those in the business call shopping for stuff), is all the rage. Itís fun, itís challenging, itís a creative and inexpensive way to personalize and furnish your home and Ė beware Ė itís addictive.
Donít leave home without these
Comfortable shoes
Bottled water
Newspaper and blankets for wrapping purchases
Measuring tape
Plenty of cash
A large, lightweight tote bag, backpack or shopping cart
Pickup truck
Fingerless gloves
Bungee cord, rope, flashlight
Writing materials
A healthy dose of good humor and spirit of adventure
Of course weíve all heard the stories about people who find some dusty relic in their attic and it turns out to be a one-of-a-kind worth lots of money Ė like the Los Angeles photographer who found a Frank Lloyd Wright tea set in a pile of dusty junk at the Pasadena flea market and bought it for $80, only to have it appraised later for $30,000. But if you are shopping secondhand sources in hopes of becoming a millionaire, that's probably not going to happen and youíre missing the point. Of course you can usually get great deals and pay well below retail price for items, but itís the many other aspects of the experience which keeps shoppers coming back for more.
[Penny Zimmerman-Wills]
A sampling of some of the countryís largest flea markets
Shipshewana Flea Market and Auction
A 5Ĺ-hour drive from Lincoln. 1,000 vendors display wares Tuesdays and Wednesdays from May to October in the heart of northern Indiana Amish/Mennonite country. 213-587-5100.
Brimfield Outdoor Antiques Shows, Massachusetts
The granddaddy of them all. Three times a year. 2000 show dates are July 11-16 and Sept. 5-10. Over 5000 dealers fill the quaint rural New England countryside to sell their goods in a carnival-like atmosphere. 413-283-6149.
Flea markets in Illinois
Third Sunday Market, the third Sunday of each month, April through November, at the Interstate Center in Bloomington. 450 dealers. 319-829-3976.
Kane County Antiques Flea Market, the first weekend of each month at the Kane County Fairgrounds. 708-377-2252. (within a three-hour drive from Lincoln)
Sandwich Antiques Market, at the fairgrounds, State Road 34, Sandwich. Dates vary. 312-227-4464. (within a three-hour drive from Lincoln)
Local flea markets, auctions, garage sales and estate sales are listed in the classified sections of local newspapers.