[Note: Ten people kept asking me when I was ever going to get out of the house and see a real movie at the theater. They finally annoyed me enough that I went just to make them quit bugging me. Along with my significant-other and my daughter, Smidge, we caught the "Chicken Run" at the matinee. There were three other people watching the movie with us. Just to let you knowÖ I canít stand sticky stuff. Itís a phobia Iíve had since I was little, and the theater floor just gives me the willies. So, we watch most of our movies at home.]




"Chicken Run"
Starring (voices, of course): Mel Gibson (Rocky),
Julia Sawalha (Ginger), Miranda Richardson (Mrs. Tweedy),
Jane Horrocks, Imelda Staunton, Benjamin Whitrow, Lynn Ferguson,
Tony Haygarth (Mr. Tweedy), Timothy Spall, Phil Daniels
1 hour, 35 minutes
Rated G
Aardman Productions
Released June 23, 2000

[JULY 14, 2000] Trapped in a prison camp where they are deprived of dignity, freedom, and put to death if they donít lay their quota of eggs, Ginger and the other Chickens hatch plot after plot to escape from the clutches of Mr. and Mrs. Tweedy, their captors. While they find ways to get one or two chickens out, their goal is for their whole chicken community to escape en masse. Time after time they fail in their quest, and Ginger is sent to solitary confinement, until one day when a strange "flying" chicken named Rocky arrives in the camp, promising to teach all the old hens how to "fly" the coop.
Egg farming seems to be perfectly satisfying to a dullard like Mr. Tweedy, but evil, plotting Mrs. Tweedy wants more out of life. The need to escape escalates as Mrs. Tweedy becomes even more greedy, and plots to put the entire chicken population to death in a get-rich chicken scheme.
These chickens are nothing but innovative and devoted to their cause and each other. In this film the good prevail and the evil are ultimately punished.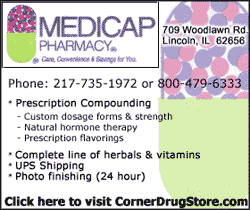 "Chicken Run" is a fun, claymation animated short film by the same people who crafted the popular "Wallace and Gromit" films. It seems to be written for two levels: it has great appeal for both adults and children. The animation is fantastic and fascinating. The clay characters have a life of their own, and although some of them are meant to be annoying, they endear themselves to you.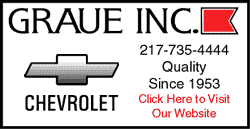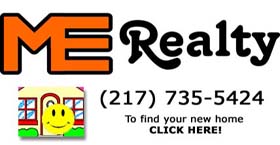 The level of detail in Aardman productions will bring you back time after time. I have watched the "Wallace and Gromit" films several times now and am utterly amazed at the lifelikeness of all the characters. But "Chicken Run" has far surpassed the level of perfection achieved in "Wallace and Gromit."
I recommend this movie highly. Notice that there are no warnings for this film. I reward those who have written and produced this movie with 4 stars out of 5.

[midge]

E-mail

your comments to me at midge@lincolndailynews.com.