NEWS
PEOPLE
COMMUNITY
ENTERTAINMENT
FEATURES
The Arts
REVIEWS
EDITORIAL
COMMENTARY
ADVERTISEMENTS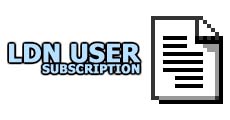 LDN is best viewed with
Internet Explorer 5.0.
Lincoln, IL
posted daily aT NOON (CDT)
Part 1
LCHS graduation rate
on the rise again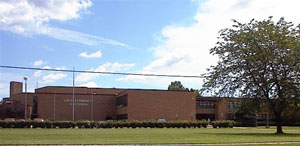 [JULY 18, 2000] After a two-year dip, the graduation rate at Lincoln Community High School is on the rise again. Computed by a complex state system, the LCHS numbers show a definite improvement in the year 2000 over the figures of the two previous years.
---
---
BOOK LOOK
A book about
day care
Handbook and guide for
beginners in the business
[JULY 18, 2000] Dr. Terri Simmons made a life decision to quit her job and stay home to raise and care for her children and other children. It is this experience that is the inspiration behind her book "How To Own And Operate Your Home Day Care Business Successfully Without Going Nuts!" Based on her actual involvement in starting and operating a home day-care business, Dr. Simmons has compiled her experiences into what she describes as a "day care survival handbook and guide for aspiring home day care providers and working parents."
---
[JULY 18, 2000] A school friend whose birthday is in July said that in her family, if they asked how to spell a word, her father would tell them to look in the dictionary. They didn't think that solved the problem. They liked to point out the contradiction involved in trying to look up a word that they didn't know how to spell in the first place.
---
[an error occurred while processing this directive]
---
Now that sweet corn will soon be abundant at roadside stands, send in
your favorite corn recipes to share with other LDN readers. ldneditor@lincolndailynews.com
---