NEWS
PEOPLE
COMMUNITY
ENTERTAINMENT
FEATURES
The Arts
REVIEWS
EDITORIAL
COMMENTARY
ADVERTISEMENTS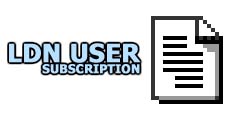 LDN is best viewed with
Internet Explorer 5.0.
Lincoln, IL
posted daily aT NOON (CDT)
Everyone invited to local
seminar on domestic violence
[JULY 19, 2000] On Thursday, July 20, the Lincoln Police Department, in conjunction with the Healthy Communities Partnership, is sponsoring a free seminar, "Domestic Violence in Our Community." The seminar will begin at 7 p.m. in the Johnston Center for Performing Arts on the Lincoln College campus.
---

Looking for Lincoln
forges ahead
Meeting tonight
[JULY 19, 2000] County officials and interested citizens will meet at 7 p.m., Wednesday, July 19, in the Union Planters Bank conference room to continue making plans to implement the Looking for Lincoln project. The purpose of the project is to draw tourists to Lincoln and Logan County by creating a historic destination package based on Abraham Lincoln.
---
Part 2
LCHS board members express
concerns about dropout rate
[JULY 19, 2000] Even though the graduation rate at Lincoln Community High School is on the rise again, it has been an ongoing matter of concern for school board members. The rate for 1999, as computed by the State Board of Education, was 74 percent, while the rate for 2000 will be up to 82 percent.
---
---
Part 1

Traveling with
your pet?
Plan and prepare
[JULY 19, 2000] Summer is the perfect time for a family getaway. And more and more people these days are bringing their family pets along when they hit the nation's highways and back roads for a vacation.
---
[JULY 19, 2000] Enrollment, attendance, salaries, instructional expenditure per pupil, graduation rate and American College Testing Program (ACT) results are among the Lincoln Community High School statistics provided.
---
[an error occurred while processing this directive]
---
Now that sweet corn will soon be abundant at roadside stands, send in
your favorite corn recipes to share with other LDN readers. ldneditor@lincolndailynews.com
---