NEWS
PEOPLE
COMMUNITY
ENTERTAINMENT
FEATURES
The Arts
REVIEWS
EDITORIAL
COMMENTARY
ADVERTISEMENTS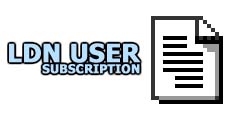 LDN is best viewed with
Internet Explorer 5.0.
Lincoln, IL
posted daily aT NOON (CDT)
What's a gal like this doing here?
Claire's
Needleworks
For supplies, framing
and fellowship
[JULY 20, 2000] What's a woman born and raised in Hawaii who traveled 200,000 miles a year to call on customers like Chase Manhattan Bank doing in Lincoln, Illinois? Exactly what she's always wanted to.
---
Part 1

Major league report:
Midterm grades
[JULY 20, 2000] A few months ago this LDN reporter made some bold predictions about this year's major league baseball season, and amazingly some of them have actually come true! This proves once again, conclusively, that if you make enough predictions you might actually stumble on a correct one every once in a while. Needless to say, it has been an exciting campaign so far. The St. Louis Cardinals are in first place by seven games over the Cincinnati Reds, and the Chicago White Sox have a double-digit lead over the Cleveland Indians in their respective Central Divisions. The Chicago Cubs managed to keep Sammy Sosa on board and hope to turn things around during the second half of the year. This week the LDN gives you a mid-season look at how the season has shaped up so far and what you might expect in the second half.
---
Rotary International governor visits Lincoln club
[JULY 20, 2000] Dan Thornburgh, governor of Rotary International District 6490, praised the Lincoln Rotary Club on Wednesday for its local efforts to promote family literacy. Thornburgh has been on a speaking tour of all Rotary clubs in District 6490, which encompasses east central Illinois.
---
Group from Zion Lutheran participated in
weeklong "Servant Event" in Indiana

[JULY 20, 2000]

A week of hard work turned out to be an enriching experience for a group of six youth and two adults from Zion Lutheran Church in Lincoln who recently returned from a "Servant Event" in Indiana. The Habitat for Hoosier Hysteria week in Lafayette brought together 30 young people from across the country to assist with a basketball camp for underprivileged kids.
---
[JULY 20, 2000] I had four movies in my hands. I put back the two movies that looked like they were definitely second-run B movies, leaving me with a comedy starring Bruce Willis, and what appeared to be a solemn tragedy, "Angela's Ashes." Any movie which has a title that names people in their post-cremation state is probably not going to be uplifting. But the recommendations and the photographs on the box convinced me that this was the movie for us tonight. Maybe I should have chosen Bruce instead.
---
---
[an error occurred while processing this directive]
---
Now that sweet corn will soon be abundant at roadside stands, send in
your favorite corn recipes to share with other LDN readers. ldneditor@lincolndailynews.com
---