NEWS
PEOPLE
COMMUNITY
ENTERTAINMENT
FEATURES
The Arts
REVIEWS
EDITORIAL
COMMENTARY
ADVERTISEMENTS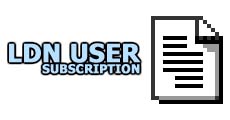 LDN is best viewed with
Internet Explorer 5.0.
Lincoln, IL
posted daily aT NOON (CDT)
July 22, 2000
A promise made, a promise kept

Lincoln's IGA reopens

[JULY 22, 2000] Bill Campbell and Charlie Lee, owners of Lincoln's IGA, said, "We'll be back as soon as we can. We'll be better and stronger." This was as they watched smoke billow from the roof of their grocery store on Jan. 19 of this year, after cardboard boxes placed near a waste incinerator accidentally caught fire and severely damaged the store. What they first thought would be two weeks grew into seven months, but Lincoln's only downtown grocery story will reopen for business Monday, July 24.
---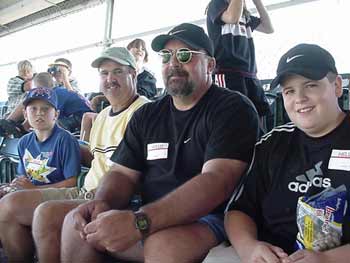 The Lincoln Rotary Club took a group of 27 District 27 students to a Chicago
Cubs baseball game on Friday. The Cubs defeated the Brewers 4-2. Everyone had a great time and enjoyed shopping for souvenirs.
---
Part 2
Traveling with your pet?
Plan and prepare
[JULY 22, 2000] Summer is the perfect time for a family getaway. And more and more people these days are bringing their family pets along – by car, train or even by air.
---
Ideas for tourism video,
city christening anniversary create excitement
[JULY 22, 2000] Video and watermelon were the hot topics at the Wednesday, July 19, Looking for Lincoln in Lincoln meeting at the Logan County tourism headquarters. Wendy Bell and Paul Beaver led discussions on project possibilities in Lincoln to promote the Looking for Lincoln campaign and to bring increased tourism to Lincoln. Looking for Lincoln is a heritage tourism program involving 11 communities in Central Illinois to encourage and inform visitors specifically concerning Abraham Lincoln.
---
---
[JULY 22, 2000] Today the Law and Courts page includes a new set of weekly court reports:
---
[an error occurred while processing this directive]
---