NEWS
PEOPLE
COMMUNITY
ENTERTAINMENT
FEATURES
The Arts
REVIEWS
EDITORIAL
COMMENTARY
ADVERTISEMENTS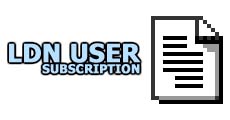 LDN is best viewed with
Internet Explorer 5.0.
Lincoln, IL
posted daily aT NOON (CDT)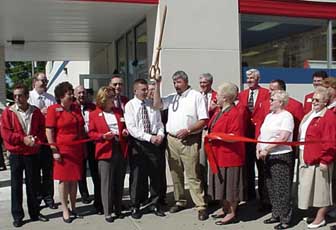 Members of Lincoln/Logan County Chamber of Commerce, IGA owners Bill Campbell and Charlie Lee, and Mayor Ritter all enjoy a happy moment at the ribbon-cutting ceremony for the grand reopening. At center, Bobbi Abbott (standing to the left) and Mayor Ritter (to the right of Charlie and Bill), noted that IGA contributed to many activities that have benefited the Lincoln/Logan community.
---
Look out! Daddy Warbucks is coming to town!
"Annie" cast announced
[JULY 24, 2000] Lincoln Community Theatre's final summer production, "Annie," is preparing to invade Lincoln College's Johnston Center. With 34 orphans and 32 assorted other cast members, dressing rooms will literally be bursting at the seams.
---
Red Cross
still serves
Logan County area
[JULY 24, 2000] At least twice a month a dedicated group of Lincoln area volunteers will be working at the Lincoln Sports Complex, or perhaps some other site, to help make the local Red Cross blood drives successful. And they are very successful. Although it is only July, the Logan County Red Cross has already collected 1,678 units of blood, 98.36 percent of their yearly quota.
---
---
Interested in gardening?
Extension offers
horticulture training
[JULY 24, 2000] Are you interested in gardening...landscaping...fruit trees? Do you want to learn more but don't know where to go? University of Illinois Extension is the place to call. The Master Gardener Volunteer program offers over 60 hours of horticultural training.
---