Lincoln's Helping Hands
Reach all the Way to Africa
Barbara O'Donohue on the way to Kenya
[MARCH 6, 2000] What is on your agenda for this week? If you could sneak a peek at one Lincoln woman's daily planner, it might look like this: This week's agenda: Go to a small, remote village in Africa. Stay in "mud huts, graciously shared by the most wonderful people you could meet."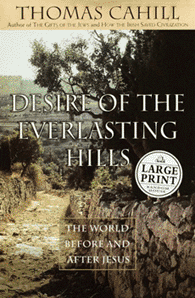 Cahill's New Release: Engaging, Challenging and Encouraging
[MARCH 6, 2000] Each Monday the Lincoln Public Library introduces a book from the new release section. This week Richard Sumrall takes a look at Nan A. Talese Publisher's 1999 release, "Desire of the Everlasting Hills: The World Before and After Jesus," by Thomas Cahill.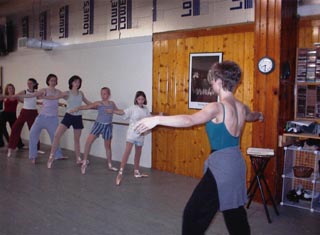 Dance Fever
A day in the life of a local studio owner
[MARCH 4, 2000] Audra Turley fell in love at the age of three—and she's been dancing ever since. At 32, Turley is the owner of Audra's Dance Studio on South McLean Street in Lincoln. Mrs. Audra, as her students fondly refer to her, puts in nearly 60 hours each week training people of all ages the art of dance, whether it is tap, jazz, ballet, clogging or Irish dance. "It's what I want to do," she says.