One old, one new
Businesses moving to
Woodlawn Road
[MARCH 20, 2000] Two new buildings are going up on Woodlawn Road, one to house a new Walgreens and the other to combine three existing Lincoln businesses, Gossett's Drive-In
Cleaners, Broadway Cleaners and the 5th Street Wash House.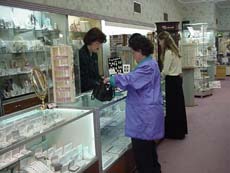 MKS is A-OK
Local jewelry shop recalls memory of fires, perseverance and success
[MARCH 20, 2000] What could hold more beautiful baubles than a jewelry store? What about a jewelry store after a fire? A phone call from a friend woke Melody and Allen Shew at 2 a.m. on the cold morning of Feb. 24, 1982, relaying the news that their business was on fire. They rushed to the store, armed with plastic garbage bags to grab all that they could, but by the time they got there, all they could do was stand in the snow and watch their dreams go up in smoke.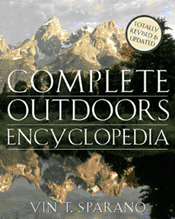 Guide to the great outdoors
[MARCH 20, 2000] America loves the great outdoors. This fact is confirmed in the latest edition of the federal government's "Statistical Abstracts of the United States 1999." According to its findings, over 240 million Americans participate in at least one outdoor activity each year. Tapping into that enthusiasm, outdoorsman Vin Sparano has published the fourth revised edition of his book, "Complete Outdoors Encyclopedia."