Wish listónew schools, new perspectives, new ideas
LDN wants to know how you would design
the new school
[MARCH 24, 2000] Itís been a long time since Lincoln has been able to look forward to the prospect of a new school building. The possibility of two new buildings, which would replace the existing Central Elementary School and Lincoln Junior High School, was approved this month by the District 27 school board. This is a once-in-a-lifetime phenomenon. Now that the board has made its decision and is preparing plans to secure state financial support; teachers, parents and administrators are beginning to think about what the new schools could include.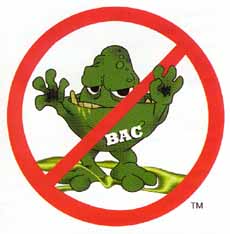 When in doubt, throw it out
A closer look at food safety
[MARCH 24, 2000] "Why do I seem to be getting the flu three or four times a year? My neighbor doesnít have it, and the people I work with arenít sick, either." If youíre asking yourself this question, maybe itís not the flu. Maybe itís something you ate. Maybe, in fact, itís a food-borne illness.

Food stamps
[MARCH 24, 2000] How does Logan County stack up in terms of food stamp distribution? Today we can size up that question by comparing how many people receive food stamps in our community with how many food stamp dollars are being distributed annually. All information is derived from the 1999 Illinois Statistical Abstract.