For pet's sake
Veterinarian in job she loves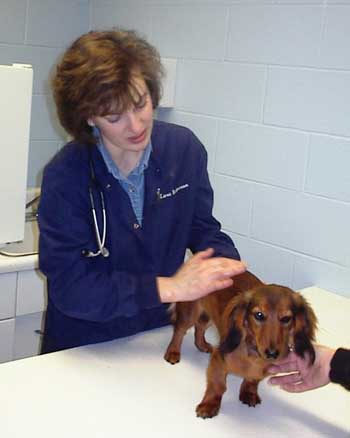 [MARCH 25, 2000] Well-educated and experienced, with a good reputationóthatís what most people expect when choosing a doctor. But what about when youíre choosing a doctor for that other member of your family, your pet? Dr. Lara Borgerson, veterinarian for Best Friends Animal Hospital on Fifth Street Road in Lincoln, takes those expectations a step further, with a heartfelt compassion that is evident with every patient in her care.
Courtesy, kindness and charisma
Author's neighborhood has it all
[MARCH 25, 2000] Quilting bees, canning parties and barn raisings are all certainly events of days gone by. But it seems high tech has taken the place of high touch in many of our homes and communities. There is, however, one Lincoln neighborhood that continues to keep the true "neighbor" in the neighborhood. Oakwood West, located in a somewhat obscure area of West Lincoln, has become a small retreat for many of its inhabitants. Here, many families have discovered what it means to be a good, old-fashioned neighbor.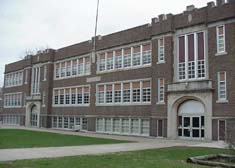 Wish listónew schools, new perspectives, new ideas
LDN wants to know how you would design the new school
[MARCH 24, 2000] Itís been a long time since Lincoln has been able to look forward to the prospect of a new school building. The possibility of two new buildings, which would replace the existing Central Elementary School and Lincoln Junior High School, was approved this month by the District 27 school board. This is a once-in-a-lifetime phenomenon. Now that the board has made its decision and is preparing plans to secure state financial support; teachers, parents and administrators are beginning to think about what the new schools could include.