---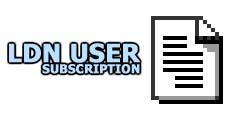 Get a free happy ad
LDN offers free subscription
[MARCH 30, 2000] Did you know that just by logging on to Lincoln Daily News you could earn a free happy ad? This is an ad that can say anything to anyone anywhere in the world. It's a $7.00 value. How do you get it FREE? It's simple. Since you have already logged on, look for the subscription notice below. All we need is your name and e-mail address. LDN is providing this FREE registration to recognize our readers. Please know that the information you provide will only be used by LDN. It will not be sold or shared with any other online source. After subscribing you will receive confirmation of your subscription and a coupon for a FREE happy ad which can be redeemed over the next 12 months. Thank you for being part of the exciting evolution of Lincoln Daily News, where Logan County downloads the lowdown, every day.

Click here to subscribe!


---
Picture this
Local photographer selected for top 10 in state competition
[MARCH 30, 2000] For the third time in six years, Stephen E. Klemm of Picture this…Photography received word from the Associated Professional Photographers of Illinois that all four of his entries qualified him as one of Illinois Top Ten Photographers in 2000, during the annual print competition sponsored by the A.P.P.I. His prints received two blue ribbons, which signify par excellence in photography, and two white ribbons, which signify excellence. Two of the four prints entered were awarded a merit seal.