Q: Anne, I understand that you just got a nice award. Tell us about it.
A: Yes. I recently received a letter from the IESA telling me that I was selected District 15 Coach of the Year, and it is an honor.
Q: Do we know how many districts there are?
A: I know there are at least 20, because a former Lincolnite who played for my husband, Gary, at Chester-East, Kevin Greathouse, is also receiving the award. Kevin coaches junior girls down south of Mount Vernon. That is really exciting.
R: So, Lincoln is pretty well represented.
Q: Tell us a little bit about our district representation.
A: I know that Neil Alexander is presently our representative. Also, Ed Butkovich from Mount Pulaski is also on the board of directors. Coach Butkovich was our district rep for many years prior to joining the board. Weíve had several area coaches get the award over the years.
Q: I know you have coached for a while. How long exactly?
A: Since girlsí basketball started up. Thatís been for at least 18 years, and all of them have been at Carroll Catholic.
[Eighth grade girls]
Q: How did you get started?
A: Oftentimes in parochial schools you donít have the funds to get all the staff that you would like, so if youíre asked to help out in some way, you just do it. As for me, at that time I was approached by a nun, Sister Mary Leonne, and sheís the one that got me started around 20 years ago. I started teaching there as soon as I had gotten out of college. I had a new baby in July and was going to sit out a year. They called me in August and they needed a teacher, so I went to work and Iíve been there ever since. I teach junior high math (sixth, seventh and eighth), and I teach religion (sixth, seventh and eighth).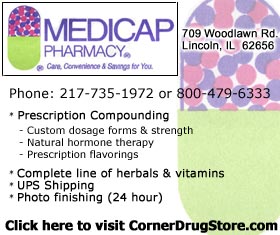 Q: Have you coached other sports besides basketball?
A: I use to do all of them. I have coached volleyball and I always did cheerleading. I have since given both of those up Ė cheerleading within the last two years. Coach Brackneyís wife, Debbie, is coaching them now. I gave up volleyball when my own sonsí activities started to conflict with that schedule, but I kept basketball because I like it very much.
Q: Tell us about the program at Carroll and perhaps girlsí junior high hoops in general.
A: I think it would be safe to say that it has really come a long way. Itís really quite fun to watch now. I can remember when we first started. There were six-man teams, three girls on one side of the court that played defense and three on the other side for the offense. It has really come a long way since then. Itís gotten very competitive and very enjoyable on this level. I like the junior high level. I like the teaching part of the game. We conduct a camp even during the summer for the littler kids, and I think that is when it is the most fun. I enjoy teaching the fundamentals. At this level our job is to teach them the skills.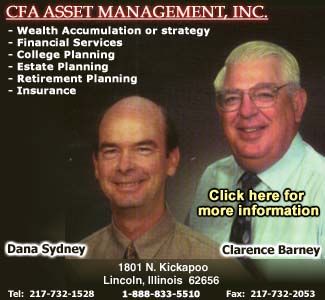 Q: So, do you consider the teaching aspect of the game your strength?
A: That, and longevity. I think any program that is really good is that way because youíve had somebody who has stayed a long time, and you build it. I always say, ďWhat I know about basketball, you could probably put in a thimble,Ē but I think itís about kids and motivating them to be the best that they can be. Thatís really what itís about. Itís a teaching thing.
Q: Typically, how many girls will go out in a given year? Do you have cuts?
A: I never cut. And I have a lot of girls. Makes me think of the Zion Lutheran tournament that was started several years ago. They use to laugh at me because my bench took up two whole rows for just my substitutes. I try, at this level especially, to get a lot of girls playing time. I will have in a given year 40 to 50 girls in the junior high program. If we ever have to cut, I will probably get out. At this age they often do not even know if this is going to be their sport or not. Sometimes a kid will have a growth spurt in high school like my middle son, and if youíve closed the doorÖ
Q: Have you ever considered coaching on the high school level?
A: I would never, ever want to be a varsity coach. I would love the freshmen level. I think it would be exciting, especially here in Lincoln where you have eight feeder schools. I would like to go in and work with those kids. As freshmen and sophomores many of them havenít even begun to get good. It would be a challenge to teach the system to those kids. A lot of players today do not want to be role players, and you need those in basketball. I'm very open and honest with my players. If someone wonít be starting, Iíll tell them they might be our sixth man and the fireplug that comes in off the bench. I want everyone to know her role. I think thatís important for kids. All too often when they donít play, they think, why am I not playing or what do I need to work on. Repetition is big, especially on the junior high level. One girl this season came to me early and asked what she needed to work on. It wasnít too many games later that she had become a starter. You can have all the talent in the world, but if you canít get the kids to work together, especially in basketball, it just doesnít work.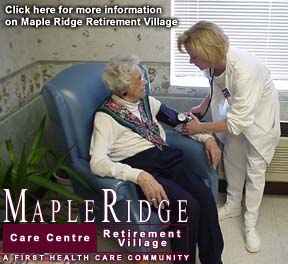 Q: How does having a husband in coaching and boys that have been deeply involved in athletics impact your coaching?
A: Basketball has always been a topic of conversation at our house. My kids have played, and Gary of course has coached. If anything, it has definitely made all of us better. Naturally with my kids, never were you going to come home and complain about the coach because you werenít going to get any sympathy. On the other hand, Iíve had the opportunity to attend a lot of basketball games, and I think thatís how you learn. By watching other teams, boys or girls, high school or junior high, I think you learn by watching. It has definitely been a plus. Gary and I are always comparing notes. Boysí and girlsí hoops are not that different. Kids in general are not that different, and the sportís certainly not.
Q: Let me ask you about the teams and players that youíve had. Do any of them stick out in your mind?
A: Well, of course I would be remiss if I did not mention Steph Reichle (currently a freshman at Illinois State) who played for me. We went to the state tournament when she was a seventh grader, and we got second in the state. She is a fabulous player. Last week she and some of the members of the ISU team came and visited the school. We had gone to one of their games and had the most kids there, so they came to visit us. The most rewarding thing to me about coaching is to watch the girls Iíve had go to high school and beyond and to be able to watch them play. It doesnít matter if theyíre a star or a starter, but just to see them progress and get better is great. Steph was one of those self-motivated players. Her dad was great with her working with her at home. She was the hardest-working kid that I have ever had.
Iíve had some very interesting teams. One of the first teams that I ever took to State years ago included Tommy John Gallagherís aunt, Trisha Sparks, that played on that team. Iíll never forget it. We were in a little town called Onarga, and of course, being a parochial school, we donít have a bus, we travel in cars. We had gone and had won the first round, and Sister Leonne rented a bus for us for the next round. It was the worst thing we ever did. They fed us doughnuts and pop on the way. The girls were so wired when we got there. We lost that game, and I said never again would we rent a bus. Doing the car caravan thing ensures that we get lots of fans to our games and that is great. That was an enjoyable group, partly because it was my first group to make it that far.
A couple of years ago I had a good group that included the Martin girl that now plays volleyball and Janelle Morrow, who is now a cheerleader. They loved playing basketball, and we had a fun year together. Itís not about winning and losing, but are you enjoying what you are doing. I will coach as long as it is fun.

[Seventh grade girls]
Q: What about this yearís team?
A: I had a very good seventh grade team this year. They were a multi-talented team that included the little Megan Humbert girl, whose sister Allison plays at the high school. She is a good little point guard, which may be one of the more important positions that you need. Katie Green played underneath for us and is going to be a good post player.
Megan Hoffert is a good ball handler, which is a trademark of this team. Maggie Schonauer, whose brother Adam plays for the Railers, is really a comer. She is another very hard-working kid. Jeris Freesmeier was not an original starter but worked herself up to that level. This is the hardest-working team that I have ever had. You canít give them enough. You teach them a play and they want another one. Theyíre a group that I try to get some feedback from. Actually that is a big part of my coaching philosophy. The challenge at this level is finding things that will work. Itís not about the offenses and defenses, but how you run them. I have pressed ever since I started coaching, and our opponents try their darnest to solve it. If you can execute it, itís going to work. Iím very hopeful about the future of this group. I would like to mention each and every player. Kristen Fleshmen, Kelly Marten, Ashleigh Yarcho and Ali Robinson and the rest of the team are all good players. Julie Fults was my other starter. I tried to play her both inside and out because when she gets to the next level, I donít know where she will play. She could go either way. Our record was 16-1 and we made it to the Elite Eight in the state and lost to the eventual state champion. The future for this team is very bright.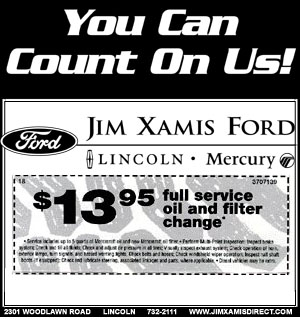 Q: What about the coaching scrutiny of being a coach in Lincoln?
A: It is very difficult. I thanked our fans at the banquet last year from the aspect that they allowed me to coach. If parents and fans will just let coaches coach, it would be so much better. When youíre not in practice every day you donít know who is giving 100 percent and who is not. You donít know what kind of effort is being displayed. You donít know if the players are doing what the coaches are asking for. Theyíre kids and theyíre going to make mistakes. You can learn from both winning and losing.
R: On behalf of the Lincoln Daily News and our community, congratulations once again on being named District Coach of the Year and best wishes for future success!