NEWS
Today's Top Stories
Sports Talk
PEOPLE
COMMUNITY
ENTERTAINMENT
FEATURES
The Arts
REVIEWS
EDITORIAL
COMMENTARY
ADVERTISEMENT
LDN is best viewed with
Internet Explorer 5.0.

posted daily aT NOON (CDT)
WEATHER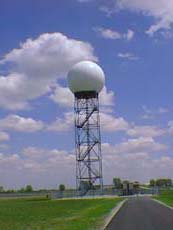 Local Doppler station helps warn of tornadoes, droughts
[MAY 6, 2000] Bats use a form of radar to hunt for food. The National Weather Service office on Route 10 east in Lincoln also uses radar – Doppler, to be exact – to hunt for changing weather conditions in order to provide the public and many agencies with weather information vital for our economy, travel, food, leisure and survival.
---
ORGANIZATIONS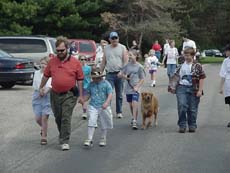 Walk raises money
for women
in crisis
[MAY 6, 2000] More than 50 people are expected to participate in the "Walk for Life" today (Saturday, May 6) at Kickapoo Creek Park to help raise funds for the Crisis Pregnancy Center in Lincoln. "It's a life-saving, soul-saving ministry," says Linda Nelson, interim director for the center.
---
BUSINESS & AG NEWS

Taste of Lincoln
showcases community
[MAY 6, 2000] The annual Taste of Lincoln, sponsored by the city of Lincoln and Main Street Lincoln, will be this Sunday, May 7. Building on last year's successful progressive luncheon style, this year's Taste of Lincoln will begin at 11:30 a.m. and continue until 3:30 p.m.
---