NEWS
Today's Top Stories
Sports Talk
PEOPLE
COMMUNITY
ENTERTAINMENT
FEATURES
The Arts
REVIEWS
EDITORIAL
COMMENTARY
ADVERTISEMENT
LDN is best viewed with
Internet Explorer 5.0.

posted daily aT NOON (CDT)
BUSINESS & AG
U of I branch offers
digital distance diagnostics
[MAY 8, 2000] The University of Illinois Extension Office analyzes hundreds of samples for area residents each year, ranging from insect specimens to lawn problems. This year there will be a new tool to help with samples that can't be diagnosed locally.
---
ORGANIZATIONS & EVENTS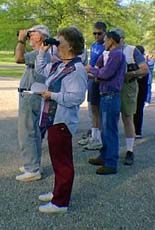 Annual bird
count logs
beautiful birds
[MAY 8, 2000] "Is that a beautiful bird, or what?" The beautiful bird, an indigo bunting, continued catching insects in the grass, giving the 18 bird-watchers a chance to focus their binoculars and see its feathers glimmering iridescent blue in the sun.
---
| | |
| --- | --- |
| | |
| | Hundreds of people turned out at the courthouse to watch the LCHS prom grand march, kicking off this year's theme, "Somewhere in the Night." |
---
BOOK LOOK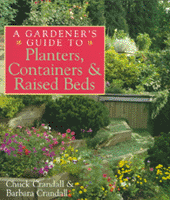 A gardener's guide
[MAY 8, 2000] The arrival of warm weather signals that it is time to begin preparations for working in the garden. Some of us are always on the lookout for new and creative ideas for growing plants and flowers. Others consider alternative methods of gardening to enhance our living space or beautify a smaller area. Chuck and Barbara Crandall's book "A Gardener's Guide To Planters, Containers, and Raised Beds" is an enlightening look at how to spice up your surroundings with exciting garden projects.
---