NEWS
Today's Top Stories
Sports Talk
PEOPLE
COMMUNITY
ENTERTAINMENT
FEATURES
The Arts
REVIEWS
EDITORIAL
COMMENTARY
ADVERTISEMENT
LDN is best viewed with
Internet Explorer 5.0.

Lincoln, IL
posted daily aT NOON (CDT)
BUSINESS & AG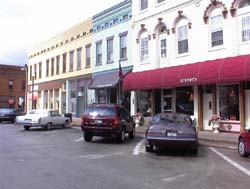 Downtown renovations
are progressing
[MAY 19, 2000] "You can always go, downtown." If you remember the first Volkswagen Beetle and the Beatles, you may also remember this line from a Petula Clark song. Downtown in the 60s was still a destination on a Saturday night. You were certain to see your neighbor on the way to a movie, for dinner, shopping or just strolling and enjoying a summer evening.
---
FAMILY LIFE

YMCA announces
summer activities
[MAY 19, 2000] As the school year draws to a close, many parents may be wondering how to fill the summer months with worthwhile and fun activities for their children. Well, look no further than Lincolnís YMCA for some great ideas close to home.
---
MOVIES & VIDEOS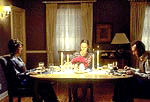 "American Beauty"
Starring: Kevin Spacey, Annette Bening, Thora Birch, Peter Gallagher, Wes Bentley, Mena Suvari
[MAY 19, 2000] I was warned, and now Iím warning you. "American Beauty" is not about beautiful beauty. Itís not about love. Itís not about success, or happiness, or anything to be cherished or appreciated. But it might be about America.
---