TOP STORIES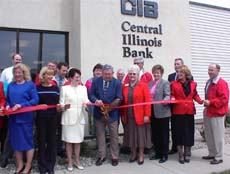 Extending a branch
CIB moves to Lincoln
[MAY 23, 2000] Central Illinois Bank had a ribbon-cutting ceremony Monday morning at its new Lincoln branch, located at 428 Keokuk St. The bank has been operating since April 17th. The red ribbon was cut by Wally H. Reese, the senior vice president of the Lincoln branch, with Mayor Joan Ritter and the Lincoln/Logan County Chamber of Commerce Ambassadors in attendance. The bank occupies the former site of Little Caesar's Pizza and is open Monday through Friday, 8 a.m. to 5 p.m.
the em space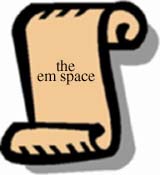 Scrolling through the ages
[MAY 23, 2000] As ancient as the Torah and as current as your computer screen, scrolling has been part of the reading process for several thousand years. If people who read text on the screen today are sometimes annoyed with scrolling through long documents, that's nothing new.
ORGANIZATIONS & EVENTS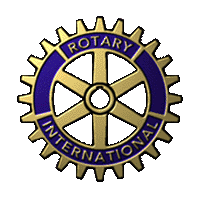 Lincoln Rotary Club honored for its community service
[MAY 23, 2000] At its annual District Conference in Champaign this past weekend, Rotary International gave awards to area clubs. One of the winners was the Lincoln Rotary Club, recognized for its service to the community.
ORGANIZATIONS & EVENTS
Students participate in Job Fair 2000
[MAY 23, 2000] Graduating high school seniors and other students participated in Job Fair 2000 at Lincoln College on May 23. The steering committee partnered with a variety of businesses, agencies and institutions for the event, initiated through Lincoln/Logan Promise. The program was "Marketable Skills Through Effective Education."
Emden student meets with USDA officials
[MAY 23, 2000] Kate Wrage of Emden was named one of 10 winners in the National FFA Organization's Risk Management Essay Contest. The winning essay allowed Wrage and her Hartsburg-Emden High School FFA adviser, Betsy Pech, to meet with several USDA officials in Washington, D.C. recently and to visit with Sen. Dick Durbin and Sen. Peter Fitzgerald.