NEWS
Today's Top Stories
Sports Talk
PEOPLE
COMMUNITY
ENTERTAINMENT
FEATURES
The Arts
REVIEWS
EDITORIAL
COMMENTARY
ADVERTISEMENT
LDN is best viewed with
Internet Explorer 5.0.
Lincoln, IL
posted daily aT NOON (CDT)
BUSINESS & AG

Pete's Hardware succeeds by bucking the trends
[MAY 24, 2000] You might think Pete's Hardware, in business at 203 South Logan St. since July of 1986, is behind the times. But look again. Maybe it's leading the way. At any rate, the little hardware store on the corner is bucking all the trends and getting along just fine.
---
TOP STORIES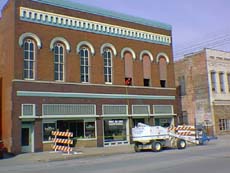 Officials explain status of storefront renovation program

[MAY 24, 2000] The men on the scaffolding, ladders and hydraulic lifts aren't plastic surgeons, but they're accomplishing the same thing on storefronts in downtown Lincoln.

According to Joan Ritter, mayor of Lincoln, and Grant Eaton, engineer for the Environmental Management Corporation, 18 business owners are currently enrolled in the program.
---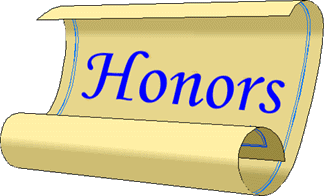 LCHS senior awards
[MAY 24, 2000] Lincoln Community High School seniors received awards at an assembly Monday, May 22. For a listing, see the Honors & Awards page.
---