NEWS
Today's Top Stories
Sports Talk
PEOPLE
COMMUNITY
ENTERTAINMENT
FEATURES
The Arts
REVIEWS
EDITORIAL
COMMENTARY
ADVERTISEMENT
LDN is best viewed with
Internet Explorer 5.0.

Lincoln, IL
posted daily aT NOON (CDT)
ORGANIZATIONS & EVENTS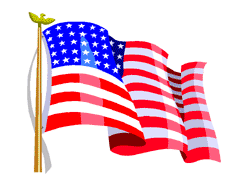 Memorial Day activities throughout Logan County


[MAY 27, 2000] Memorial Day honors veterans who served our country and lost their lives in defense of freedom. Celebrations will take place across Logan County, and following is a list of events scheduled in Atlanta, Mount Pulaski and Lincoln. The staff and writers of the Lincoln Daily News would like to extend a thank you to the many men and women who have served and are presently serving in the U.S. military.
---
BUSINESS & AG

Sixth installment of
LDN's "Let's Eat" Series
Big tables, big food
Carlin's Country Kitchen in Chestnut
a Friday night delight
[MAY 27, 2000] You can get a good country breakfast at Carlin's Country Kitchen in Chestnut any day but Sunday, beginning at 6 a.m. You can grab a fine lunch here Monday through Friday. But if you want a butterfly pork chop as thick as your wrist, or a catfish that laps over both ends of your plate, or broasted chicken that your mother wishes she could make, try Carlin's from 5:30 to 8 p.m. on Friday.
---
TEACHING & LEARNING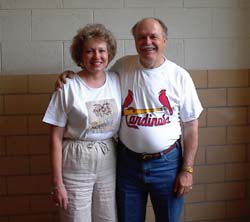 Haning says goodbye
to LJHS
[MAY 27, 2000] Teachers, both past and present, came to Lincoln Junior High School yesterday to honor a man who has dedicated his life to teaching. Joe Haning, seventh grade geography teacher and LJHS athletic director, is retiring after 36 years of shaping young minds to learn, grow and succeed both in and out of the classroom.
---
ORGANIZATIONS & EVENTS
Scully Park improvement
project completed

[MAY 27, 2000] Scully Park has undergone a $25,000 improvement project and will be rededicated Saturday, May 27, at 10 a.m. Main Street Lincoln invites the public to attend.

HOW WE STACK UP
Motor vehicle
accidents charted

[MAY 27, 2000] Memorial Day weekend reminds us that holiday travel includes the possibility of motor vehicle accidents. For a look at the number of motor vehicle accidents in Logan and surrounding counties in 1997, see the new chart on the Stack Up page.
---
Anyone who subscribes can place one happy ad –
free! If you refer two new subscribers (and you need to be a registered subscriber yourself), then you get one free classified ad.