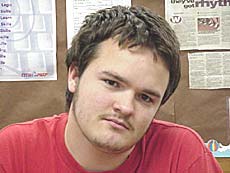 [Justin Fry, senior]
Theyíre bored. Shorter class periods for teens with shorter attention spans might help.
[Aaron Freesmeier, senior]
Teens drop out of school because they are sick of being pushed to meet certain goals. They want to be independent. To keep kids in school, they might have to be paid.
[Bethany Gleason, senior]
They get behind and donít care about catching up, and when they turn 16 they get a job. Providing reasonable ways of making up homework might encourage some to stay in school.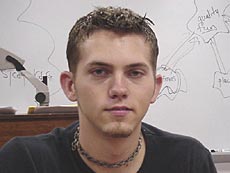 [Josh Thompson, senior]
They feel that school is boring, and all they care about is getting by. They see other adults who say, "Iím a dropout. Look where I am now." By some method, they have to understand that a high school education is very important to even getting entry-level positions.