Zimmerman has taught saxophone at Illinois Wesleyan University for many years and also taught music theory and saxophone at the Illinois Wesleyan summer music camps for 25 years. Until late May of this year, he directed the wind ensemble and the jazz band at Lincoln's District 27 schools for 33 years, in addition to the college work. He now also teaches saxophone at Bradley University in Peoria.
Zimmerman holds a bachelor's degree in music education and a master's degree in saxophone performance from Wesleyan. Additionally he did graduate study with American concert saxophone pioneer Cecil Leeson at Ball State University; studied with Canadian saxophonist Paul Brodie; and, on a scholarship from the French Ministry of Culture, studied in France with saxophonist Daniel Deffayet, who then was professor of saxophone at the Paris National Conservatory.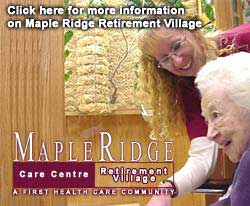 Zimmerman has performed in England, Canada, Germany, France and many parts of the United States. He also is a saxophone artist/clinician for The Selmer Company, whose saxophones he plays. As a founding member of the World Saxophone Congress and the North American Saxophone Alliance, he has frequently appeared at regional, national and international meetings of those bodies. He has been first alto saxophonist with the Pekin municipal band since 1994 and before that often played lead alto saxophone with the Ringling Brothers, Barnum and Bailey Circus.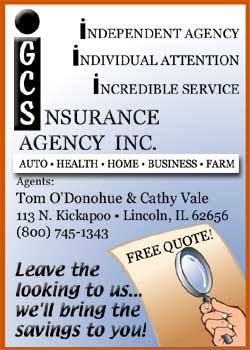 For the Illinois Wesleyan recital, Zimmerman will be performing a transcription of Antonio Vivaldi's "Sonata No. 6" and the premier performance of former IWU composition teacher Abram M. Plum's "Nocturne," both for soprano saxophone. On alto saxophone he will present Burnet Tuthill's "Sonata, op. 20;" Frenchwoman Paule Maurice's "Tableaux de Provence;" Daniel Lazaurus' unaccompanied "Sonata;" Pierre Lantier's "Euskaldunak (the Basque) Sonata;" and two pieces by 1920s sax phenomenon Rudy Wiedoeft: "Saxema" and "Sax-o-phun."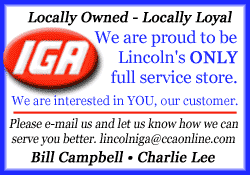 William R. West frequently appears as an accompanist in addition to teaching flute, saxophone and course work at Illinois Wesleyan. He is also principal flutist with Opera Illinois.
[News release from Keith Zimmerman]
Burkhardt's speech at Lincoln College on Nov. 2 was the third in the Ralph G. Newman annual lecture series. In it, she described the development and organization of her soon-to-be-published "William Maxwell: A Critical Biography." Burkhardt, whose doctoral dissertation analyzed Maxwell's fiction, is adjunct professor of English at University of Illinois in Springfield and Urbana-Champaign.
William Maxwell died July 31, 2000, at the age of 91, just eight days after the death of his wife Emily. Maxwell was born in 1908 in Lincoln, where he lived until the age of 14. The elm-shaded town of those years forms the Edenic setting for much of his work, what he termed his "imagination's home."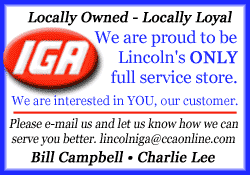 Burkhardt used incidents from the editing of "The Folded Leaf," published in 1945, and "So Long, See You Tomorrow," 1980, to show Maxwell's development in confidence over time. In the earlier book, he added a more optimistic ending at the recommendation of his psychoanalyst. This "single item included at someone else's instigation," said Burkhardt, was the most widely criticized aspect of the novel. In a later reprint, he returned to his original ending.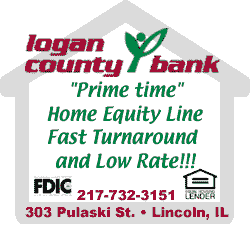 Many editorial recommendations were made for "So Long, See You Tomorrow," originally published in the New Yorker, at which Maxwell was a fiction editor from 1936 to 1976. In several instances, Maxwell defended the authenticity of his character's Midwest usage over the more "correct" editorial suggestions. He also disregarded the comment that including the point of view of the dog diminished the credibility of the work. "These assured responses revealed Maxwell's confidence in his own literary judgment," Burkhardt said, showing that he "had grown to trust himself."
Burkhardt recounted the origin of her admiration for Maxwell from her first reading of "So Long, See You Tomorrow" as an assignment for a graduate class. Her own mother had died not long before, and she was struck by the narrator's voice and how Maxwell had the emotions "just right." She immediately sought out Maxwell's sources in the historical archives in Springfield and was able to present him with some divorce documents he could not locate when he wrote the book.
She enthusiastically described interviews at which Maxwell answered questions by typewriter, first a manual and eventually an electric. At his summer home the interview was conducted outside, and the long cord snaked through the window.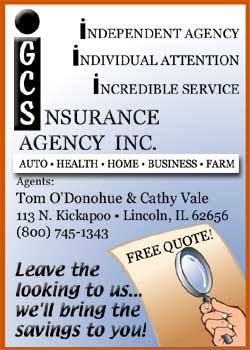 Maxwell's style was "very bare and very simple" and increasingly so as he aged, Burkhardt said. In response to one of many questions, she said he termed himself an atheist but had a spiritual sense that included "a fragile balance of tragedy and joy."
In 1997 Burkhardt was instrumental in securing John Updike as speaker for the dedication of the Maxwell papers at the University of Illinois library in Urbana-Champaign. Updike, Mary McCarthy, J. D. Salinger, Eudora Welty, John Cheever and Vladimir Nabokov were among the writers Maxwell edited for the New Yorker.
[Lynn Spellman]