Webster's Collegiate Dictionary defines haiku as "an unrhymed verse form of Japanese origin having three lines containing usually five, seven, and five syllables respectively." This spartan definition does not fully describe the lyrical beauty and extraordinary emotional range of this style of writing. In the new book "Love Haiku: Masajo Suzuki's Lifetime of Love," translators Lee Gurga and Emiko Miyashita have assembled a collection of some of the most beautiful examples of love haiku written by Japanese poet Masajo Suzuki.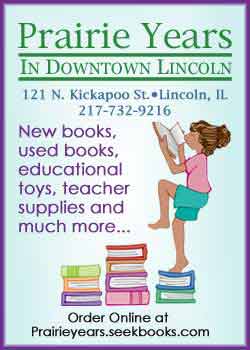 Born as Masa Suzuki in 1906, Masajo met her destined love, Y.M., in 1937; this relationship proved to be one of her greatest inspirations for writing love haiku. At a pivotal moment in her life she opened a tiny pub in Ginza, Tokyo, called Unami (April Waves); it is during this time that her talent for writing love haiku began to emerge.
Although the experience of Unami and her relationship with Y.M. was an important part of her life, she admits that "the influence of arts and artists on me have been not small, but what has most influenced my haiku? Love! It has been the source all of my artistic activities."
In the book's introduction Patricia Donegan and Yoshie Ishibashi describe the impact of love on Masajo's work: "She is not just a love poet in the sense of writing about her lover and love relationship, but a love poet in the larger sense of loving life and living it fully…all her haiku are imbued with passion, a passionate sense for living."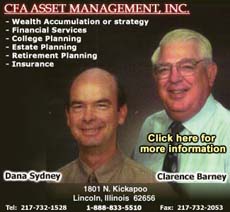 The selections represent some of Masajo's most inspired work and confirm her passion and love of life. The book contains 150 love haiku that were selected from her seven books, published between 1955 and 1998.
Aside from the theme of love, a central characteristic of love haiku is the use of "seasonal words." The translators describe this defining element as "the presence of a seasonal reference that relates one's personal experience to the always changing but ever recurring cycle of the seasons."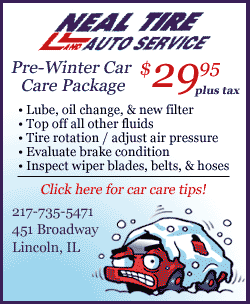 Integrating seasonal words with the concept of love is a prominent feature of Masajo's work. In her 1955 book "Ikesukago" (Banjo Creel) she writes of loneliness and her attempts to reconcile the helpless feelings within her soul:
spring loneliness-
it falls short of the surf
this stone I toss
The season of summer and her reliance on the value of work are eloquently expressed in a love haiku from her 1961 book "Unami" (April Waves):
summer kimono sash-
my destiny in my hand
in my own hands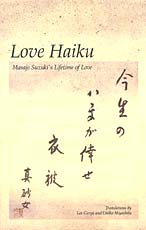 The influence of nature on Masajo's haiku is not limited to the seasons; in her 1969 book "Natsuobi" (Summer Kimono Sash) a strawberry evokes a reminder of first love:
longing for love-
I place a single strawberry
in my mouth
Finally, in her 1976 book "Yubotaru" (Evening Firefly), Masajo's self-reflection reminds her of the regrets of her life, particularly the death of her ex-husband:
without regret…
is such a life possible?
beer foam overflowing
(Note: Beer is used as a seasonal word for summer)
Masajo Suzuki is considered by many to be one of Japan's premier love haiku poets. Her writing embraces "a luminosity of language" that allows her to "express the theme of love as directly and consistently… as if looking into the diary of her love life, or into human beings deepest desire." Traditionally considered a male form of literature, 20th century love haiku has come to be symbolized by a voice that epitomizes the love of the human heart and the emotions of our soul. That remarkable voice is Masajo Suzuki.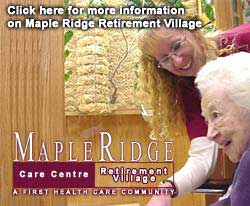 "Love Haiku: Masajo Suzuki's Lifetime of Love" is an outstanding collection of haiku poetry that spans almost 50 years. Translators Lee Gurga and Emiko Miyashita's collaboration serves to reinforce Masajo's reputation in haiku literature and ensures her exposure to a wider international audience.
Both translators have impressive credentials in the modern haiku community. Emiko is a Dojin (leading member) of the Ten'i (Heaven's Work) haiku group and a member of both the Haiku International Association and the Haiku Society of America. Gurga is a past president of the Haiku Society of America and serves as associate editor of Modern Haiku. He is also an award-winning haiku poet and considered to be one of the Midwest's leading practitioners of the art. The translators are to be congratulated for bringing the beauty and grace of Masajo's work to the public's attention.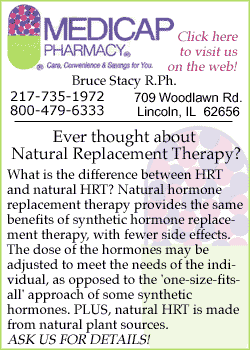 "Love Haiku" is recommended to anyone who enjoys poetry or is interested in learning more about this timeless literary art form.
For more information, visit the Public Library at 725 Pekin St. or call 217-732-8878.
[Richard Sumrall,
Lincoln Public Library District]
For a February article about translator Lee Gurga, click below:
http://archives.lincolndailynews.com/mount/
020100/features/artsbook.htm
Click here for "Gurga wins first place in haiku contest," posted Sept. 1.