posted daily OVER THE NOON HOUR (CDT)

[click here to see more local election day photos]
---
Current presidential election results
In the closest running presidential race in recent history, haggard media are saying at this time, 10:56 a.m. (CST), there may not be a clear winner declared until this evening.
Results as of 10:56 a.m. (CST):
For President and Vice President of the United States

Candidates
Popular Vote
Electoral Vote
%
George W. Bush & Dick Cheney
48,278,752
246
48%
Al Gore & Joe Lieberman
48,533,050
260
48%
Ralph Nader & Winona LaDuke
3%
---
Two new schools in Lincoln's future

District 27 voters approve
school referendum

[NOV. 8, 2000]

B

y a comfortable margin, voters in Lincoln Elementary School District 27 approved building two new schools to replace Central School and Lincoln Junior High School. The final tally in Tuesday's election was 3,677 for the proposition and 2,042 against. Passage of the referendum, which called for issuing $4.1 in bonds and demolishing the two existing schools, was required for the district to receive an $8,318,181 state grant to complete the $12 million building project.
---
Voyles, Griffin win
County Board seats

[NOV. 8, 2000]

T

wo new members will take their seats on the Logan County Board in December to replace two who stepped down this year, but neither will be a Democrat. Jim Griffin and Dale A. Voyles, both of Lincoln and both listed as Republicans, along with five incumbents also listed as Republicans, edged out Democratic contender Daniel W. White of Beason.
---
Election brings folks out
to courthouse rotunda

[NOV. 8, 2000]

I

n spite of the news of a presidential election "too close to call" breaking minute by minute on national television, an estimated 600 to 700 Logan County folks found the time to come to the courthouse to see what was happening in two local races. They thronged the rotunda watching runners post results on a huge blackboard, visiting with friends, and watching their children and grandchildren get acquainted with the local election process.
---
National election results
Election results in Illinois
Election results in Logan County
---

[click here for top stories for the day from around the world]
---

Railer celebration planned
[NOV. 8, 2000] A celebration has been planned for the Lady Railer volleyball team on Sunday, Nov. 12.
---
Hooked on coyotes
Lincoln man Les Wood is
"self-taught coyote professional"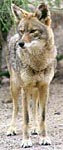 Part 3
[NOV. 8, 2000] The man who got Les Wood hooked on coyotes, Bill Austin, spent months studying groups of coyotes in Wyoming. Austin concluded that the animals were using 11 different basic calls to communicate with each other. He and a wildlife scientist at the University of Colorado recorded and identified these calls. Les regularly uses three of them.
---
'Franchising For Dummies'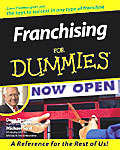 [NOV. 8, 2000]

A

t one time or another many of us dream of opening our own business. One of the most established methods of starting a business is the franchise. Well-known names such as McDonald's, Mini-Maid and Supercuts represent the potential for success in this business endeavor. What exactly is a franchise, and should an aspiring entrepreneur consider opening one? These and other questions are answered in the book "Franchising for Dummies," by Dave Thomas and Michael Seid.
---
---
Hear it here tonight!
The Faks Machine: Mike Fak and Jim Ash host a community call-in show. Their show airs on Lincoln Daily News over the Media One link every Wednesday night beginning at 7 p.m.
---
World/national news coverage
---