NEWS

PEOPLE
COMMUNITY
ENTERTAINMENT
FEATURES
The Arts
REVIEWS
EDITORIAL
COMMENTARY
ADVERTISEMENTS


Register your name among the many others with the LDN User Registration!
CONTACT US
LDN is best viewed with
Internet Explorer 5.0.
posted daily OVER THE NOON HOUR (CDT)

---
Click here for news from other sources regarding the presidential election
---
City Council is told
recycling costs are up
[NOV. 15, 2000] The cost of recycling in Logan County is going up, Kenneth Schwab, director of the Logan County Joint Solid Waste Management Agency, told the Lincoln City Council at its work session Tuesday. The company that takes the county's recycled material, Lake Area Recycling Services of Springfield, is charging dumping fees for the first time, which will add about $10,000 to the yearly expense.
Parking bans, stop signs
recommended to council
[NOV. 15, 2000] Now that street renovation work in the city of Lincoln is nearly finished for the year, new parking restrictions and placement of stop signs will be reviewed by the City Council. Police Chief Richard Ludolph and Mark Mathon, city engineer, made several recommendations at last night's council work session.
A thief in the night
[NOV. 15, 2000] This morning at 4:19, police received a call that the Sheley Truck Wash at 2821 Woodlawn had been robbed.
report]
---
Children's book reviews
'Gathering Blue'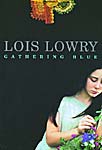 [NOV. 15, 2000] Kira lives in a society where she should have been abandoned at birth because of a deformed leg. This is also a community where age and wisdom are noted by the number of syllables in your name, such as Matt, Kira, Thomas, Jamison and Annabella. After Kira's mother dies, she is homeless because society rules demand people's cotts, or homes, be burned after an illness.
'A Year Down Yonder'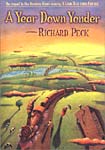 [NOV. 15, 2000] Richard Peck has written this book as a sequel to his Newberry Honor-winning book, "A Long Way From Chicago." Mary Alice and her older brother used to spend summers with Grandma, but this time she must live a whole year with her unpredictable grandmother because of the financial difficulties of her Chicago family.
---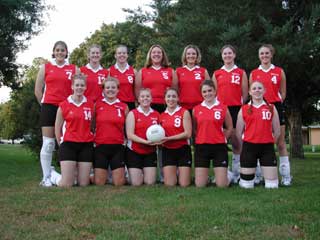 Jeff Mayfield interviews Kevin Crawford,
LCC volleyball coach

Part 2

LCC caps 30-win season
with a trip to nationals

National title dream eludes Angels

[NOV. 15, 2000] At one point earlier this season, the Lincoln Christian College women's volleyball team had a record of 10-6. It did not appear at that point that the Angels were going to make a serious bid at another national title. However, an incredible metamorphosis took place, and LCC put together an amazing run that resulted in a 30-9 record, a second-place finish at regionals, an at-large bid to the national tournament and a trip to have some fun in the sun in Redding, Calif.! The LCC ladies became a true epitome team with different stars and leaders showing up on different nights. I met with LCC coach Kevin Crawford (who the LDN believes is one of the best small-college coaches of any sport) in my office as he was shaking off the effects of jet lag.

Lady Lynx win 70-34

[NOV. 15, 2000]

Lincoln College rolled to an easy 70-34 victory against Hannibal-LaGrange Tuesday running the season record to 3-0. Lincoln will play its next seven games at home, beginning Friday against Morton Cicero in the Papa John's Classic. The Lady Lynx will take on Lincoln Trail Saturday in the final game of the Classic.

LCC women 49, St. Mary's 91

[NOV. 15, 2000]

Lincoln Christian College's women's basketball team played against St. Mary's yesterday, here in Lincoln. St. Mary's led both halves, 49-28 and 42-21, to win 91-49.

LCC men 81, St. Louis Christian 62

[NOV. 15, 2000]

Lincoln Christian College's men's basketball team traveled to Florissant, Mo., yesterday to play St. Louis Christian College. At halftime, Lincoln was up 37-31. LCC strengthened its lead in the second half, outscoring St. Louis 44-31, to end at 81-62.
---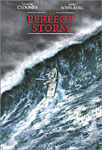 'The Perfect Storm'
[NOV. 14, 2000] Based on the true story of the convergence of two storms in October 1991, "The Perfect Storm" is the story of down-on-their-luck fishermen who leave behind home and family one more time to brave the late October seas off the Grand Banks and bring home a major catch.
---
Post-election observations
---
Hear it here tonight!
The Faks Machine: Mike Fak and Jim Ash host a community call-in show. Their show airs on Lincoln Daily News over the Media One link every Wednesday night beginning at 7 p.m.
---
'Town Hall Meeting'
Sponsored by the Alcohol, Tobacco & Other Drug Task Force
of the Healthy Communities Partnership
---
Good Shepherd considers the question
'Is the Bible the Word of God?'
[NOV. 15, 2000] Examining the Bible's claim to be the Word of God is the new class topic at Good Shepherd Lutheran Church. Discussion, videos and lecture are expected to continue from this Sunday into January.
---
Sweet Adelines welcome singers to rehearsal
[NOV. 15, 2000] Ladies, are you a career person or a stay-at-home mom? Are you looking for a break in your routine? Do you enjoy singing? If your answer is yes to all of these, you are welcomed to visit the Nov. 28 rehearsal of the Bloomington chapter of Sweet Adelines.
---
LIGHTING UP LINCOLN
Main Street Lincoln is calling all volunteers to decorate downtown Lincoln. Those interested should meet on the east side of the Logan County Courthouse beginning at 8 am this Saturday, November 18. Each historic light pole in the downtown area will be wrapped with evergreen garland and white lights and topped with a red velvet bow. In addition, selected trees on the Courthouse lawn will be wrapped in white lights as well. More than 10,000 lights will shine brightly during the holiday season. Volunteers are encouraged to dress warmly and bring ladders; juice and donuts will be provided. The transformation should be complete by Noon. For additional information, contact the Main Street Lincoln office at 732-2929.
FOR ADDITIONAL INFORMATION, CONTACT: Wendy Bell at Main Street Lincoln at 732-2929
---


[click here for top stories for the day from around the world]
---
World/national news coverage
---