"I Dreamed of Africa"
PG 13 115 minutes Columbia Tristar Home Video
Director: Hugh Hudson ("Chariots of Fire")
Cast:
Kim Basinger
Vincent Perez
Eva Marie Saint
Robert Loggia
Liam Aiken
Garret Strommen
Warnings:
Some slight nudity
Scenes suggesting sexual congress
Scenes of slaughtered animals with gore and blood
[SEPT. 12, 2000] The title captures it all: It is a movie set in Africa about Africa. For some 80 minutes you, the viewer, are shown the beautiful sights of Kenya (Eastern Africa), from the rugged mountaintops to the broad savannahs to the stunning valleys. The cinematography in this movie captures some of the great beauty of life in Africa and presents it in its best form. There were scenes where the view took my breath away.
This movie is chock-full of and seems in part to be about wildlife. Elephants take center stage. There are scenes with lions, impala, buffalo and the symbolic, ever-circling vulture. The preservation and sanctity of life is a strong message this story desires to spread. In "I Dreamed of Africa," even snakes get their 15 minutes of fame, or is it infamy?
In this film you get a few glimpses into the lives of the native peoples living on the lands in Kenya. The movie portrays them as living just above poverty, having little education but a broad knowledge of the land and the spiritual forces that govern life. There is a basic respect between the different factions, but that is overwhelmed and superseded by economic forces.
This movie isnít about the native peoples, though, but rather about Europeans who go there and dominate the countryside. Kuki Gallman (Kim Basinger) and her husband, Paolo (Vincent Perez), traveled to Kenya from Venice in this true story of adventure and tragedy. Together they found that the rhythm of Africa was far different from their accustomed life in Italy. The initial glamour and beauty of Africa soon fade. Life is hard as they settle on an estate that is run-down and isolated, in an area where there are raging storms, poachers and wild animals which threaten their very survival. In addition to these African threats, Kuki is abandoned by her husband, Paolo, for long periods of time, to fend for herself while he gallivants across the countryside in search of high adventure and the fulfillment of boyhood dreams.
Tragedy strikes not once, but twice, in this movie. The basic question and theme of the movie seems to be whether Kuki decides to stay or leave, whether she loves Africa or hates it, and sometimes whether she herself will survive it. In the end, Kuki not only stays, but she is Africa.
Kim Basinger is less than convincing in this movie. While I really like Kim and much of her previous work, she seems much too soft in body and spirit for this role. I marveled that she didnít get eaten by lions in the early scenes, and I had a hard time envisioning that this feminine beauty had the strength, stamina and the endurance to survive, let alone transform their estate into a livable habitation. The rest of the cast is a little less than present.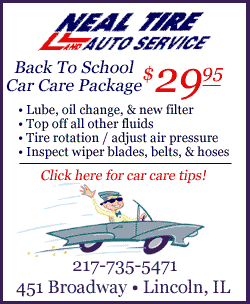 The whole film has a very dream-like quality to it even before it leaves Italy. Dream-like movies can either set you free or can trap you: I think I was trapped by this movie (in the middle of the night I dreamed I was attacked by wild animals and was kicking them; in the process I kicked the cat off the bed). This is a romantic movie for romantic people who enjoy a slow story with little action but plenty of imaginative adventure. At the end, a small part of the plot remains disturbingly unresolved.
All in all, this movie has a pretty good family message. Some of the scenery is well worth the price of admission, and I recommend it as a good second-string movie; when you have seen all the other movies you want to see, go back and pick up "I Dreamed of Africa" and see if you concur. I give it 2Ĺ stars.
[midge]