---
Logan County community looks forward to Harvest of Talents
[OCT. 16, 2000] The 17th annual Harvest of Talents for World Hunger will be on Saturday, Oct. 28. This year's activities will take place in and around the Fellowship Center of Lincoln Christian Church and the nearby Lincoln Woman's Club building.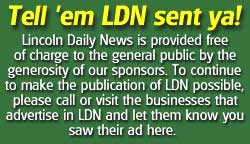 This festival has become a true community event, an opportunity for people from many church backgrounds to come together in a common cause. That cause, of course, is the meeting of human needs that arise as a result of natural disaster. In the past 16 years, over $651,600.00 in Harvest of Talents funds has been translated into food and medicine for suffering people in dozens of settings on every continent of the world. Together, as a community, we can add significantly to that amount this year, as once again every dollar will be given to International Disaster Emergency Services (IDES), a Christian benevolent organization.

Contributions of the following kind are being accepted for this year's Harvest:
In addition to these donations, the public is urged to attend, eat breakfast (homemade rolls), and/or lunch (delicious vegetable soup), participate in the Harvest Auction or the new silent auction, and enjoy the fellowship and community spirit of Harvest Day.
* * *
Schedule
7 a.m. — Craft sale, silent auction and breakfast begin
11 a.m. — Lunch served with vegetable soup, barbecue and pies
2 p.m. — Auction: quilts, furniture and other homemade crafted items
Special events during the day
5K Run (YMCA)

Children's activities (kindergarten through sixth grade)

Delicious snacks (inside and outside)
All proceeds go to the International Disaster Emergency Service for world hunger.
---
Webb Lectureship to feature
Dr. Sidney Greidanus
[OCT. 11, 2000] "Preaching Christ from the Old Testament" is the theme of this year's Webb Lectureship on Preaching at Lincoln Christian College and Seminary, presented by Dr. Sidney Greidanus, professor of preaching at Calvin Theological Seminary in Grand Rapids, Mich. Recent lecturers include such nationally known speakers as William Willimon, James Earl Massey and Calvin Miller.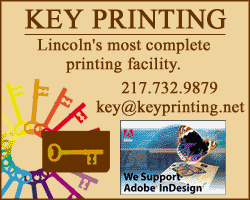 Greidanus will lecture at 9:30 a.m., Tuesday, Oct. 17, and at 9:30 a.m., Wednesday, Oct. 18, in the Earl C Hargrove Chapel Auditorium on the LCCS campus. His two lectures will address the topics of "Christ-Centered Preaching" and "Preaching Christ from the Old Testament." There also will be a sack lunch at no charge and a question-and-answer session with Greidanus from noon to 1 p.m., Wednesday, Oct. 18, in R49 in Restoration Hall.

Greidanus has served as both pastor and professor in the United States and Canada for more than 30 years. He is a graduate of Calvin College and Calvin Theological Seminary and has an earned doctorate from Free University in Amsterdam. He has published numerous articles, sermons, and book reviews, as well as three books: "Sola Scriptura: Problems and Principles in Preaching Historical Texts" (1970), "The Modern Preacher and the Ancient Text: Interpreting and Preaching Biblical Literature" (1988), and "Preaching Christ from the Old Testament: A Contemporary Hermeneutical Method" (1999). His books have served as textbooks for numerous preaching classes in Bible colleges and seminaries in North America. His book, "The Modem Preacher and the Ancient Text," was named Book of the Year by Preaching magazine in 1990.
The Webb Lectureship is named in honor of John M. Webb, dean emeritus and former professor of preaching at Lincoln Christian College. The lectureship is free and open to the public.
[LCCS news release]
---
Bigger and better
Germanfest planned
[OCT. 7, 2000] Germanfest, sponsored by St. John United Church of Christ, will be bigger and better in its second year, according to chairman Wayne Mara. Heading the list of additions are a second tent and a craft fair. The event this year will be from noon to 6 p.m., Saturday, Oct. 21, at the church, 204 Seventh St. in Lincoln.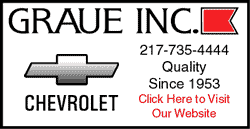 Erecting a second tent makes possible a larger dance floor and outside seating for all diners. Whether eating or dancing, all participants can once again enjoy the lively music of Johnny Stuper Polka Express, which will play from 1 to 5 p.m.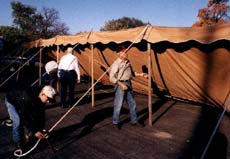 Inside, Fellowship Hall will be devoted to display space. The German artifacts exhibit and Ten Thousand Villages sale, both popular last year, will be joined by a craft fair offering stained glass, candles, ceramics, wood objects, embroidered sweatshirts, fabric and quilted items, and framed antique postcards. Tobias Embroidery & Screen Printing, Aper's Crafts, Stitches by Darlene, The Kindling Box, Candles Galore, Barb's Ceramics, The Grand Illusion Stained Glass Lois Leonard, Rock-A-Bye quilts, Crafts by Donna Goetsch & Jean Donath, and Crafts by John Berglin are among the exhibitors.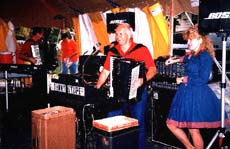 Two baptismal certificates signed by Gustav and Reinhold Niebuhr, from the family of distinguished theologians who led the church in the 1900s and 1910s, are among German artifacts to be displayed. Traditional clothing, ornamental objects, books and food items will also be shown.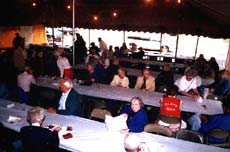 Ten Thousand Villages is a consortium of artisans from impoverished countries. Many decorative objects, toys, Christmas decorations and nativity sets will be available for purchase from their display at Germanfest.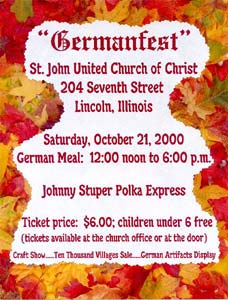 The menu highlights traditional German fare: bratwurst, red cabbage, German potato salad and German chocolate cake. Homemade bread, applesauce, angel food cake, cider and iced tea round out the offerings. Takeout meals are also available, and extra brats can be purchased in packages of six.
Ticket information may be obtained by calling the church office at 732-6957.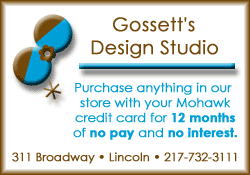 [St. John United Church of Christ news release]