"Rules of Engagement"



Rated R 2 hours, 7 minutes Paramount Studios
Directed by William Friedkin ("The French Connection," "The Exorcist")
Starring:
Tommy Lee Jones
Samuel Jackson
Blair Underwood
Ben Kingsley
Ann Archer
Guy Pearce
Warnings: Harrowing scenes of bloody killing and violence throughout the movie, some bad language
[OCT. 12, 2000] "Rules of Engagement" is a different kind of war movie. First of all, it is about a new kind of war: urban conflict. It depicts the other side of war, the human side, where mistakes in judgment are admitted and sometimes even prosecuted. And "Rules of Engagement" is also a movie about politics. And politics never seem to change.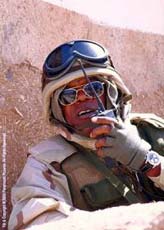 Two soldiers remain friends long after their experiences together in the Vietnam war. Colonel Hodges (Tommy Lee Jones), an army lawyer, chooses to retire to a career of fly-fishing in Montana, while Marine Colonel Childers (Samuel L. Jackson) is sent on a mission to protect an American consulate in Yemen with a squad of Marines.
Childers and his Marines face a new kind of warfare in Yemen, urban warfare, where there is little or no difference between innocent civilians and the enemy. After assessing the situation, Childers evacuates the ambassador (Ben Kingsley), his wife (Ann Archer) and child, and before extricating his men, gives an order to open fire into the angry, militant crowd. Hundreds are killed and seriously injured. Childers is charged with murder, and his good friend Colonel Hodges is brought back to defend him.
The rest of this film is about the events of that day, about the character of men, and about the trial.
This story line is lightweight. There seems to be too little detail that is worthy of our attention, and this movie seeks to fill in time by stretching out what little story line it has. I found the directing to be anticlimactic. The few good ideas this movie presented were not sharp or poignant, but rather part of the landscape. The supporting actors and actress were given lame lines, and the delivery was mediocre (even Ben Kingsley). The filmography, however, was top-notch — pictures, colors and scenes were sharp and beautiful.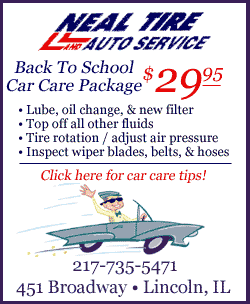 What saves this film from the discard pile is the incredible acting of Tommy Lee Jones and Samuel L. Jackson. Even with little plot to go on, Jones and Jackson deliver with intensity, with depth and with personality that comes out right onto your lap. Jones and Jackson have certainly demonstrated that they are versatile, powerful actors, and in this film they demonstrate that they also make a great team.
September and October have been poor, barren, dry months as far as video releases go. "Rules of Engagement" will not be high on the list for Oscar nominations, but in the middle of October we are not as concerned about Oscar-quality films as we are with just having something acceptable and entertaining to watch. This film barely makes my list, and I recommend it only on the basis of the acting job Jones and Jackson give. I think I will be generous and give this film 2½ stars out of 5.
[midge]