No one is anonymous in a small town: Thatís good and bad
Keeping friends in an election year
By Sam Redding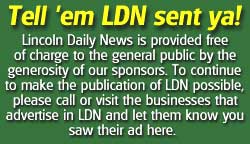 [OCT. 21, 2000] Living in a small town makes anonymity very difficult. Sometimes thatís good: Folks who barely know us know enough about us to offer support when our family faces illness, death or hard times. People who recognize our name shout "atta boys" when our kid hits a home run, our spouse is elected president of a service organization, or we win the lottery. Especially if we win the lottery. Thatís the good news.
Sometimes anonymity has its disadvantages ó like when we take a stand in an election year. Years ago a friend ran for a local office and asked me to put his sign in my yard. I refused, saying that I never put signs in my yard, because I usually had friends on both sides in local elections. That was the chickenís way out, and I later regretted my decision. What message does timid neutrality give my kids about the importance of participation in a democracy?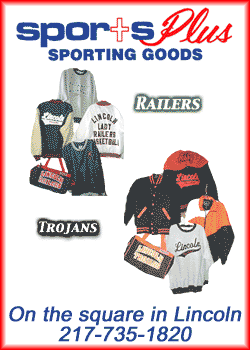 So in recent years I have placed a few signs in my yard. I have even written a few letters to the editor in support of causes or candidates. As a result, I have angered friends. Angering friends hurts. But I suppose that is a small price to pay for the advantages of community life. I can get by with fewer "atta boys."
Taking sides in a local election often means choosing between good people we know well. So even when our side loses, life goes on, and the candidate we did not back rises to the occasion and happily surprises us. In time we almost forget that we were once in the opposition, and we regain neighborly notions towards those on the other side.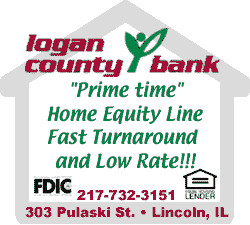 Good political battles, fairly fought, illuminate our understanding of issues and remind us of the precious value of our democratic heritage. Bitter contests which grow nastily personal diminish our community but rarely do permanent damage. Smarting from the emotional pain they inflict, we tend to compensate by reaching out to one another when wounds have healed.
I notice that young people who grow up in small towns gain a special self-confidence that comes as much from having failed as from always succeeding. They experience very personally the pain of disappointing their families and neighbors, discover that a second chance lies around every corner, and move on with fresh resolve. Small towns, with watchful neighbors, do not allow for anonymity, but they do offer correction without rejection.

This election year, my yard is once again adorned with signs professing my position on an issue that is important to me. I want very much for my side to win, but I know too many people on the other side to think that their cause is without merit or that they are not people of infinite worth. Maybe such self-proclaimed equanimity is deceptively self-serving, but heck, if I donít pat myself on the back, who will? My friends and neighbors, on both sides, perhaps. I hope so.