NEWS

PEOPLE
COMMUNITY
ENTERTAINMENT
Crosswords - UPDATED!
FEATURES
The Arts
REVIEWS
EDITORIAL
COMMENTARY
ADVERTISEMENT
Classified Ads
Quick Coupon Clip-Outs


Register your name among the many others with the LDN User Registration!
LDN is best viewed with
Internet Explorer 5.0.
Lincoln, IL
posted daily aT NOON (CDT)

---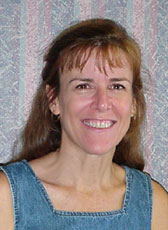 Boeke named director
of Living Alternatives
[SEPT. 5, 2000] Living Alternatives, a pregnancy counseling center located at 5 Arcade Building in Lincoln, has hired Jennifer Boeke to fill the part-time position of managing director. Boeke has been a volunteer at the center for eight months and was trained as a counselor at the Rockford Area Pregnancy Care Center, a similar organization.
---
Morsels from the summer files
[SEPT. 5, 2000] Like an end-of-garden canning project, Labor Day clears the way for another season. Similarly, this week's em space picks a few favorites from the summer and puts them together. This is a mixture of items seen on the workday screen and preserved in files instead of jars with lids. Different people have different tastes, but maybe some of these excerpts will appeal to you as well as to me.
---

Police, court reports
[SEPT. 5, 2000] Law and Courts lists the latest reports from the Lincoln City Police Department and the Logan County Sheriff's Department. All citizens listed in the police reports are innocent until proven guilty by a court of law. The Lincoln Daily News does not list the names or exact addresses of individuals, unless convicted and over the age of 21. Listings include police reports, marriage licenses and dissolutions, and weekly court reports.
---
Article about a friendly neighborhood was appreciated
---