(Note: Part 1 included a game at Shea Stadium.)
(Note: Part 2 included a game at Yankee Stadium.)
Friday we got up and made our way to Boston, Mass., via Connecticut and the ESPN world headquarters in Bristol. Driving along the turnpike was beautiful…it almost made me forget where I was. I must say that our stop at the ESPN studios was a major disappointment! ESPN prides itself on being fan friendly — that they really care that they have fans and viewers that are committed to them. But when we got there and requested a tour you would've thought that we were foreign spies. Too bad our laboratories in New Mexico don't have security as tight as ESPN has. Let's just say I won't be stopping in Bristol again any time soon. On top of that, when I returned home I decided to boycott the ESPN networks. I punished them by not watching any of their programming for a complete three-hour time slot…that'll teach 'em!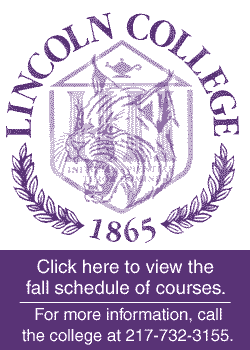 We made the mistake of saving toll money by driving down a slow two-lane road. We did meet former Lincoln resident Josh Winans outside of the Green Monster right on time. Another former Lincoln resident, Tracy Eichelberger, had come through for us and had procured box seat tickets for the Red Sox. Unfortunately, we were in Boston on a Friday and the tickets were for Saturday's game.
That would be a big problem for most people, but not for me. My dad didn't raise no fools (although sometimes I have serious concerns about my younger sister and brother). I know how that game is played. A bird in the hand is worth two in the bush. In layman's terms that means we had to take our act back to the street.

My witnesses will tell you that I did give both the ticket office and the front office an opportunity to do the right thing. I was willing to trade four box seats to see Pedro Martinez pitch for three tickets to see Willie Wonka or whoever it was that threw the night we were there. They just seemed to be too busy than to be bothered with three good-looking guys from Illinois (and, yes, we were the only Illini present)! So, as we went out onto the streets it was as if we had halos on our heads.
Friends came up to us from literally every street corner. In a matter of minutes not only did we have our tickets for Friday night's game, but also we traded only two of Saturday's tickets to get them. This is exactly the kind of thing that separates the wily, crafty spectator veterans from the rookies just coming up nowadays. This means that former Lincoln residents Dan Clymer and Curt Nordhielm, who are on the East Coast doing God's work, would also be enjoying Pedro's masterful performance on Saturday as well as my newfound friends on the street! I admit that I'm a humanitarian. I am sucker for people with needs. I can't help it if I was born with a big heart (along with a big nose).
(To top of second column in this section)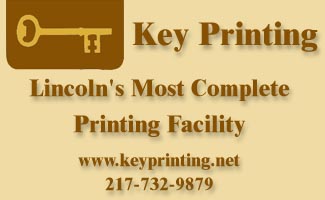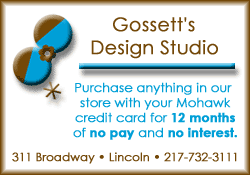 Anyway, we finally entered the hallowed grounds of Fenway Park. Gary and Josh were awestruck. Why do they want to tear that shrine down anyway? We walked around the park taking pictures from all possible angles.
When we took our seats we sat right behind a family that was visiting from Denmark. They must've had the same friends out on the streets that we had found. This family had been in America for six weeks and had been camping out the whole time. It was interesting getting their views on our country and on the ball game. I actually enjoyed talking to them more than the game (don't worry, I've already scheduled a checkup…hopefully it's just a sign of old age…nothing to worry about).
Tommy Ohka (2-2) pitched a great game for the Red Sox, and they stayed in the playoff hunt before a sell-out crowd (don't worry, we got in) of 33,009 with a 6-4 victory over Kenny Rogers (11-11) and the Texas Rangers.
Before the game we had a nice encounter with Rafael Palmeiro of the Rangers. As he was taking batting practice we were trying to talk to him and get some pictures of him. He was very accommodating. I think he recognized my snappy Lincoln Daily News polo shirt and didn't want to take the risk of any bad publicity…and who could blame him. People all over America are jumping on the Lincoln Daily News bandwagon because they know we're going places. Did you know that we are the only cyber-only paper in the country that we know of?! Rafy was just great to us and talking to him was one of the night's highlights.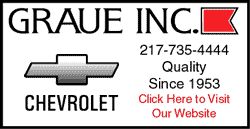 We said goodbye to Josh and headed back to New York. That was not the most pleasant drive I have ever been a part of. It's about a 4-4˝-hour drive, and it was raining. For some reason, though, there was not all that much traffic, and the time we made was too good because we got back to New York much earlier than we had planned. It was about 2 a.m. You do NOT want to be wandering around New York at 2 o'clock in the stinkin' morning. You young players…trust me on this one. Someone mentioned that we could just sleep in the car. Have I mentioned that my dad didn't raise any fools?…so, we went into the combination Crown Plaza Hotel/Car Rental agency and just slept in their lobby. Not the most restful night's sleep we have ever gotten, but it did enable us to catch our 6 a.m. (ouch) flight out of LaGuardia. (Those of you scoring at home may just now be realizing why Priceline gave us such a good deal!)
As we made our flight with plenty of time to spare, it gave us some moments to reflect on our trip. We had just turned in another great baseball trip. In fact, other than the small hit-and-run we were involved in in Boston (that's a whole other story that really can't be told in Sports Talk), it will go down as one of our greatest trips ever. We had spent a grand total of $10 each on tickets but had gotten to see three games with playoff implications. We had great visits with former Lincoln residents, especially our time with Preston Carnahan. The weather was outstanding (other than the rain we drove through from Boston to New York). And we had just about finished a $1,500-$2,000 trip for less than $300! I can't wait to tell Melinda how much money I saved her!
(Note: Part 1 concluded with a game at Shea Stadium.)
After a short night, it was time to take Gary into the big city. For his first lesson, I wanted him to experience the joy of finding a place to park the car in the city. A few hours later, and now feeling like a part owner of the city, we walked over to Times Square. After the grueling hunt for a parking space, we were starving.
On a trip like this there could only be two likely places to lunch: either the Hello Deli featuring my good friend Ruppert or the ESPN SportsZone. We settled on the Zone, since the deli was a few blocks walk. We got there early enough to sit in one of those big easy-chair loungers that you may have seen on TV. With two gigantic screens in front of you, it may be the most ideal spot to lunch in the world! We didn't venture too far out with our choice of chicken fingers, but they were pretty good.

Since Gary had never seen the city before, he took off on a short tour, and I did some shopping for my soon-to-be-arriving son. When we met up, we decided to go to the Yankees game early and avoid rush-hour traffic. That turned out to be an outstanding decision.
Once we got to the park we still had the age-old problem…no tickets. This would stop most people dead in their tracks, but not me. The Yankees had the audacity to say that they had never heard of the LDN and that they were not going to grant us any press passes. No problem…we took our quest to the streets. The Yankees are notorious for having some of the highest prices for tickets in the major leagues, so we just decided to go cheap and sit in the bleachers (I can't wait to tell my wife how much I saved her on that deal). The bleacher line was long, and that's when we met a friendly scalper. We could either wait an hour or two in the line or spend an extra buck or two and go into the game right away. What would you do?
We took our place in the right-center-field bleachers, and it was time for the show to start. We had no idea what we were in for.
The Yankee bleacher creatures are pretty much unlike any bleacher bums in all of baseball. Many of the patrons either have season tickets in the bleachers or they have no lives and migrate to the park every night anyway. If you're like me, you can't imagine anyone living their lives like that (I'm sure glad I don't live near a ballpark).
It is an interesting, eclectic mixture of the cultures and subcultures of the city. They also have throughout the game an orchestrated routine that is basically unheard of in all of baseball. First they chant the name of every starter but the catcher until that respective player waves back to them acknowledging their chant. If they spot anyone wearing a Mets jersey, they burst into song about how bad the Mets stink…that they have always stunk, that they in fact, do stink and that they will always stink! If they spot someone wearing gear from any other team, they are all over that person in between innings.
(To top of second column in this section)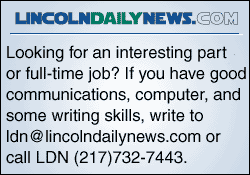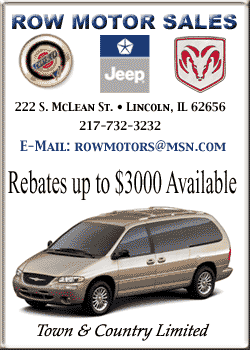 It's a tough crowd. But I love a group that actually thinks that their contributions affect the outcome of the game…in some weird, obscure way these people are at least disciples of my lifelong principles.
I almost lost Klockenga to the ambulance team during batting practice when someone clocked a rocketing home run into the cheap seats. It slammed off Gary's hands and fell harmlessly below onto the driveway between the right-field bleachers and right center.
We did see another pretty good game as the Yankees powered their way past the struggling Anaheim Angels. I did get the shakes when I spotted former Cub Glenallen Hill in the Yankees outfield. But the true Cub factor does not come into play until the playoffs.
Gary was pretty unimpressed with Yankee Stadium. And neither one of us is too impressed with the Yankees…that may be my National League bias coming out, I'm not sure. Of course, since they wouldn't even give us press passes after we traveled all the way out to the East Coast to see them, who would be impressed with them. I just wish that the Cardinal owners would have given then-manager Joe Torre some quality players when he was in St. Louis…the dynasty might still be reigning there had they done that.
The Yanks did beat the Angels 6-1 that night, as Neagle (11-5) was the winning hurler and Mercker (0-2) was tagged with the loss. Thanks to their lack of generosity we were counted in the 35,180 paid attenders at that game.
The one really redeeming feature of the stadium was the sports stores across the street. They seem to have some good merchandise at fairly decent prices…it must have been a mirage.
We tried to get cute and fancy after the game and get to a place where we could take some good nighttime photos of the city. That plan went awry and we just went home.
That set the stage for our final day of East Coast baseball.
(Note: This narrative concludes tomorrow with a trip to ESPN world headquarters and Fenway Park.)
This year's trip was yet another exciting and successful adventure into the world of Major League Baseball. Gary Klockenga and I have to give it high marks even though we did have to go to the East Coast to experience it. Last year both of our work schedules were completely out of hand, which left neither time nor money for our annual trip. So, this year we attacked our planning almost as MLB was releasing this season's schedule.
Since Gary had never been to New York or Boston, I agreed to allow him to pick these sites for this year's trip (if you read Sports Talk last week, you know that I would pick going to the West Coast virtually every year). I had previously seen games in Shea Stadium and in Fenway Park. And although I had been to Yankee Stadium on two or three previous trips, I had never seen a game there (mostly because of newlywed Anne Wolske Harnly. In the summer of 1978 I gave her the choice of seeing the Yankees or the "King & I"…who would have thought that she'd pick Yul Brenner over Bobby Murcer?).
Have you ever seen those books with titles something like "See Europe on $8 a day"? That is usually how these trips are possible for Gary and me. We have been known to: drive all night (we usually get spectacular gas mileage), go days without food (or at least maximize any snack raiding we did before our departure), sleep in the car, impose on our friends (former friends?), experiment with new technologies and strategies (however, the legal agreement that I am currently bound to with Mr. Klockenga prohibits me from releasing any of our secrets. Should you care to discuss any of these matters with him, I might be able to locate him for you. Until then his current address and phone number must remain a mystery. However, if you care to call him with kudos and compliments for another well-planned trip, I think you can find him in the book in beautiful Carlock!).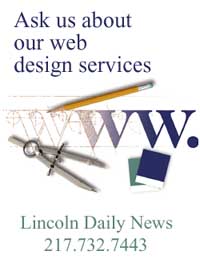 In the past, these trips have all been pulled off without a hitch. (By the way, I should point out here that we are blessed with awesome wives! I've been told by other wives to leave their husbands alone…that they are not letting their husbands traipse across the country on any "Mayfield excursions." [As a side note…that type of rude comment cuts to the quick and hurts me very deeply. I will reflect on their words…probably while I'm on my next trip]. Our wives know that if they can get along without us for a weekend, that when we do return THEY GET completely rejuvenated husbands! When I return home from a sports trip, I'm usually completely refreshed and ready to do almost anything for my wife. That is, of course, after a few days on the couch to maximize a complete and total recovery. I caution any man returning from such a trip to not immediately attack your wife's TO DO list. The likelihood of sustaining a career-ending injury is nearly 100 percent…so why take the chance? Your wife and kids will need you so much more in the future that any risk you take as soon as you get home is foolhardy! Besides, if you do anything constructive in her eyes within the first 48 hours of your return…you're making all the rest of us look pretty bad…SO DON'T DO IT!)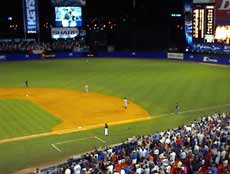 As plans were made for this year's trip, time and money were not coming together. We had to employ a seldom-used rule. Thankfully our wives and the previously mentioned kibitzing wives get credit for coming up with this one. Over the last decade several of these wives have shown us husbands bags and packages of stuff that they have picked up at so-called sales at one of our local malls or outlet centers. Most men shudder in disbelief or shock when this happens, but not me. Our wives proudly explain to us how much money we just saved!
Borrowing from the tenet that they have taught me, I began to calculate how much money Gary and I have saved our families over the years by scrimping on our trips. I'm still working on an exact figure, but according to my calculations we have several thousand dollars at our disposal over the next decade. And if you tack on all of the money that our wives have saved our families shopping in just the last decade, we may have to quit our jobs just to spend it all!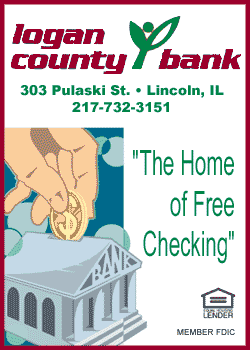 With that in mind, I announced to Gary that we were not driving this year…that we were flying. Unfortunately for us, this eleventh hour proclamation was made too late in the summer, and the airfares were among some of the highest I have seen in years.
That would have devastated most people, but not me. If you're willing to do your homework, there's always going to be a way to accomplish your goals.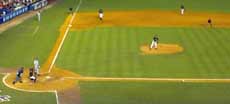 I logged on to Priceline.com! A former Lincoln resident, Curt Swan, who got smart and returned to his home just outside of Clearwater, Fla., had just told me of his sweet Priceline deal when I saw him in Louisville, Ky. I typed in all of the pertinent info and hit the submit button. After they had time to laugh hysterically and pick themselves up off the floor, they sent me a rejection notice. I called Gary and gave him my strategy. Most people fold under the pressure, but we're not most people. We're athletes…and we're businessmen! We don't fold under the pressure! In fact, we're oblivious to it.
I made one small change and submitted it again. This time they sent back a snide remark. I don't know how you react when you receive rude and crude comments. I try to always display Christian love and charity. Priceline said that if I submitted my ridiculous request that there would be only a four percent chance that we would get that price. So, what's their point?! I quickly responded that it was my final answer…I mean offer. They bought it! Gary and I were on our way to the Big Apple for one of the lowest airfares I have ever seen!
We arrived in New York on a beautiful summer's day, and things just kept getting better for us. Gary was able to swing an unbelievable deal on a rental car, and when the clerk went to get our car they had to give us a free upgrade. We got a new car with only 20 miles on it. From there we drove to our hotel accommodations and then made our way to the ballpark.
Our first stop on Baseball Trip 2000 was Shea Stadium. This part of the story is so far-fetched that it almost sounds like a novel. But it's true…and I have witnesses to prove it.
The New York Mets accepted our request for LDN to receive media credentials for that night's game against the Colorado Rockies. Can you believe it? Not only did they let Gary and me sit in the press box, they let Preston Carnahan impersonate Tom Seggelke…and that's quite an act on any stage!
We saw a great game that night in Shea, but I have never seen so many law enforcement personnel at a game before. In fact, the last time I saw so many cops at the same event was in a Blues Brothers movie. The game was won 7-5 by the Rockies. Brian Bohanon (7-8) was the winner, and Glendon Rusch (8-10) took the loss. We were not counted in the paid attendance of 29,832 since we got the freebies!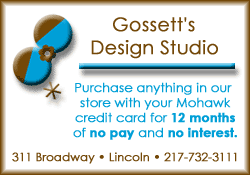 We were also entertained throughout the evening by one of the world's richest men, Donald Trump. Donald was sitting about 20 rows below us, and it was fun watching people bug him all night.
Shea Stadium has worn well through the years. The field seems to be in good condition, and the scoreboards and other accessories seem to be adequate. The food was average and the prices are high.
I have never been a fan of the Mets, but they did give us press passes. For that reason alone, I have to give them high marks. That's about all there is to say about our night at Shea.
(Note: This narrative continues tomorrow with a trip to Yankee Stadium.)