NEWS

PEOPLE
COMMUNITY
ENTERTAINMENT
Crosswords - UPDATED!
FEATURES
The Arts
REVIEWS
EDITORIAL
COMMENTARY
ADVERTISEMENTS


Register your name among the many others with the LDN User Registration!
CONTACT US
LDN is best viewed with
Internet Explorer 5.0.
posted daily OVER THE NOON HOUR (CDT)
Harvest Fest
[click here for pictures of the Harvest Fest at Scully Park from Saturday]
---
Rain delays opening of Farm Progress Show
[SEPT. 26, 2000] The opening of the Farm Progress Show will be delayed due to rain. The show will now begin Wednesday, Sept. 27, and end on Thursday, Sept. 28. There are still a few free seats on the Graue Inc. coach. The bus will leave Graue Inc. on Wednesday at 8 a.m. and 1 p.m., and it will return to Graue at 12 p.m. and 5 p.m.
---
New Holland sets 125th anniversary celebration events
[SEPT. 26, 2000] A three-day celebration, Sept. 29 and 30 and Oct. 1, will mark the 125th anniversary of the village of New Holland. The celebration will begin at 5 p.m. Friday, continue Saturday with a full day's lineup of events, and end Sunday after an auction of donated items. Most of the events will take place on Lincoln Street, which will be closed to traffic on both sides of State Route 10.
---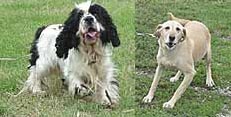 HOME AND FAMILY
It's National Dog Week Sept. 24-30
Animals for adoption
---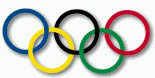 COLUMN: the em space
A look at the Olympics
[SEPT. 26, 2000] People who've known me for a while know that keeping up with what's going on in the world isn't my strong point. That might be amusing in view of the fact that I've been employed by news-reporting organizations for most of my working life — which is also part of the explanation, because I'm usually focused on everyday details that need to be taken care of behind the scenes no matter what the actual events are in the outside world. With that background, it's not altogether surprising that I didn't realize the Sydney Olympics had begun until the opening ceremonies were mentioned in a Sunday sermon a couple of days later.
---


[click here for top stories for the day from around the world]
---
American Red Cross appeals for blood
[SEPT. 26, 2000] The national blood inventory is at historically low levels, and a national appeal is being made for regular donors and new donors to give blood to ease this acute shortage. There will be two blood drives in October at the Lincoln Sports Complex. Hours on Wednesday, Oct. 4, will be from 12 until 5 p.m. On Wednesday, Oct. 18, hours will be from 12 until 6 p.m.
---
Writers' Club meets Oct. 3
[SEPT. 26, 2000] The Lincoln Writers' Club will meet on Tuesday, Oct. 3, at 6 p.m. in the Pegram Room of the Lincoln Public Library, 725 Pekin St.
---
Hear it here!
The next Railer football game is at Springfield on Friday, Sept. 29.
You can hear the game right here on LDN
via Media One Broadcasting system.
---