NEWS

PEOPLE
COMMUNITY
ENTERTAINMENT
Crosswords - UPDATED!
FEATURES
The Arts
REVIEWS
EDITORIAL
COMMENTARY
ADVERTISEMENTS


Register your name among the many others with the LDN User Registration!
CONTACT US
LDN is best viewed with
Internet Explorer 5.0.
posted daily OVER THE NOON HOUR (CDT)
Harvest Fest
[click here for pictures of the Harvest Fest at Scully Park from Saturday]
---
RURAL REVIEW
Exhibitors move in at the Farm Progress Show
---
City Council to vote on
leaf burning ban
[SEPT. 27, 2000] To burn or not to burn. That is the question the Lincoln City Council will have to decide when it takes up the recommendation of the sidewalks, forestry and lighting committee to ban all leaf burning in the city. Steve Fuhrer, committee chairman, made the motion at a meeting Tuesday evening, and committee members agreed to put it on the Oct. 2 agenda for the full council.
---
New Holland celebrates 125th anniversary
Early pioneers work hard, help each other
[SEPT. 27, 2000] The mid-1800s brought the first pioneers to the New Holland area to find good farmland. Breaking the prairie was a difficult task. The land was tilled with a team of horses pulling a walking plow. By the 1900s steam power had come to larger farms, while other farmers had horses and often hired men to help them do the heavy work. In the mid-1920s gas-powered farm tractors and small gas-powered engines helped with many of the chores, powering everything from corn shellers to water pumps.
---
It's National Dog Week Sept. 24-30
Dog rescue: A second chance
By Cherie Rankin
[SEPT. 27, 2000] Have you been longing to open your home, your family and your heart to a homeless dog? If so, there may be an avenue open to you that you aren't familiar with: dog rescue. What is dog rescue, you ask? In a nutshell, it is groups of dog-lovers, usually breed-affiliated, looking to save homeless canines from being euthanized and to save at-risk dogs from bad living conditions. Their ultimate goal is giving these dogs a second chance at a happy life.
---
Take your pick of fall festivals
[SEPT. 27, 2000] The festivals of fall continue, with New Holland's anniversary celebration this weekend and the Barry Apple Festival. There are many more to come in this area, including scenic drives where thousands of visitors are expected
---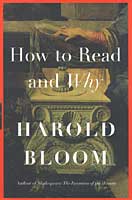 "How To Read And Why"
[SEPT. 27, 2000] In his masterpiece "Walden, or Life in the Woods," Henry David Thoreau wrote, "To read well, that is, to read true books in a true spirit, is a noble exercise." Professor Harold Bloom takes this noble exercise one step further in his outstanding "How To Read And Why." In the book Bloom delights in the philosophy of reading and the motivations behind it: "Information is endlessly available to us; where shall wisdom be found?…reading well is one of the great pleasures that solitude can afford you, because it is, at least in my experience, the most healing of pleasures." It matters, according to Bloom, to read for one's own enlightenment and for people's "capacity to form their own judgments and opinions."
---
October is Breast Cancer Awareness Month
[SEPT. 27, 2000] Informational packets on breast cancer will be available at the Eighth Street parking lot of Abraham Lincoln Memorial Hospital and in the lobby at Wal-Mart on Tuesday, Oct. 3, as well as at various other locations throughout the month.
---


[click here for top stories for the day from around the world]
---
Attention: American Red Cross issues appeal
[SEPT. 27, 2000] The Red Cross national organization cries out for donors to relieve the blood shortage.
---
Union members at ISU stage informational picket
[SEPT. 27, 2000] Clerical employees of Illinois State University, AFSCME Local 3236, will be conducting an informational picket at Hovey Hall on the Illinois State University campus on Thursday, Sept. 28, between 11:30 a.m. and 1 p.m. and again from 3:30 to 4:30 p.m. at the Bone Student Center.
---
Hear it here!
The next Railer football game is at Springfield on Friday, Sept. 29.
You can hear the game right here on LDN
via Media One Broadcasting system.
---