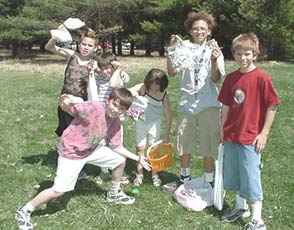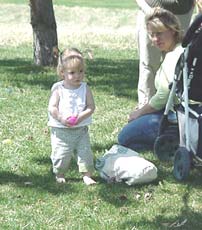 Sunday's weather was perfect for Easter egg hunting and other outdoor activities.
Midwesterners broke out of their winter hibernation this weekend to fish, mushroom hunt, sunbath, swing, teeter-totter, frisbee, visit neighbors at the fence and anything else they could find to do while enjoying fresh, fragrant breezes and the warmth of sunshine.
Do you enjoy Lincoln Daily News? Do you appreciate LDN's positive role in the community? Do you like the convenience of seeing Logan County news, commentary and pictures right here on your screen wherever you are? We hope you do. And if you do, we're giving you a new opportunity to help. You can be a personal sponsor of LDN. All readers are welcome to participate. Click here for details.