The Self-Help And Resources Exchange (SHARE) is not another governmental handout; rather it is a cooperative effort between various individuals and families to buy food at bulk rates and divide the purchase between participants. Volunteers drive all over Illinois to pick up groceries from food warehouses and distributors.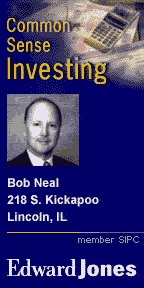 Participants decide each month how many portions they will purchase. Each portion costs just $15 a month — and January's portions were worth $28.05 in a grocery store! Of the dues, $14 purchases food and $1 pays for transportation.
SHARE's slogan is, "If you eat, you qualify." No maximum or minimum income is required. John Sutton, Lincoln SHARE coordinator, and the regular Lincoln volunteers, such as Marion Smith and Jean Garner, agree that there is room for many more individuals and families to participate in the co-op.
Smith stressed two qualities of SHARE: (1) This is a non-governmental self-help program, and (2) it's a good deal! Garner appreciates that there are no income guidelines, the pick-up times are after working hours for most individuals, and the program helps a lot of people.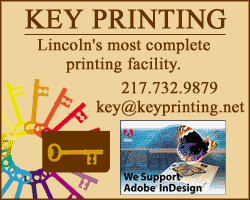 Participants are asked to help unload, sort and reload SHARE portions on distribution days. They are also encouraged to do two hours of community service sometime in the month. This may be anything from calling on shut-ins to working for an hour or two on distribution day.

[Alice Taylor picks up her box of groceries as director John Sutton stands ready to help the next participant.]

[Nancy Saul from the Courier Corps, sitting, assists with orders.]

[Jean Garner and John Sutton pack boxes with good stuff.]
A friend of Smith asked her to help with SHARE, and she's been volunteering since the request. Garner has been volunteering for a little over a year. She became involved through her sister-in-law.
Volunteer Smith said that each month, SHARE participants get fruits, veggies and meats. This month, they will purchase chicken, fish, boneless pork chops, maybe bacon or sausage, flour tortillas, apples and oranges, potatoes, and five or six other in-season fruits and vegetables. In addition to these food items, participants may purchase 2.75-pound boneless rib-eye roasts for $7.50 apiece.
If this sounds like a program you would like to join, please stop by at the next distribution, and you can observe firsthand how the co-op works. The next distribution will be on Friday, Feb. 23, from 4 to 5:30 p.m. at St. John United Church of Christ in Lincoln. The church is located at 204 Seventh St. At this distribution you may sign up for next month's SHARE and pick up a list of future SHARE deadlines and distributions.
If you have any questions about SHARE or cannot stop in on the 23rd, please call 735-2626. The orders for March must be in by March 10.
Mittelsteadt has already begun collecting articles for a scrapbook on her new home from tear-down of the previous house to the day she moves in. "After all those years of paying rent, now I will be building equity," she said of the transition from duplex renter to homeowner. "I'm not throwing my money away, because eventually it will be mine."
"The kids are excited because they are getting their own rooms," she continued. "They share one now." Mittelsteadt is the single mother of two sons. James Thomas, called J.T., is a second grader who loves video games, computers, Legos and drawing. Austin, who attends kindergarten, enjoys dinosaurs, Legos and the family cat, Ethan.
Mittelsteadt's new home won't come free. Following Habitat for Humanity policy, she must work 250 hours on Habitat houses. Working Saturdays since October 2000, she has already spent 100 hours at the house under construction at 316 Sherman St. in Lincoln. Her tasks have included spackling, hanging siding and dry wall, and stamping ceilings.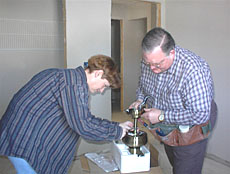 Mittelsteadt says she has become adept at using the drywall gun to countersink screws.
Ceiling stamping involves making a pattern in taping compound on the ceiling. She described the tool she uses as "basically a big broomstick with a block of wood and two brushes at the ends," which she randomly twists on the ceiling to form the pattern.
"When I came, I didn't know anything about construction," Mittelsteadt admits, "but the volunteers are great. They have a lot of patience. All the guys do around here."
George Dahmm, president of Habitat for Humanity of Logan County, praised Mittelsteadt's energy. "Most of the time the one who will get the next house doesn't work on the current one," he said, "so Cheryl is way ahead of the game."
In addition to working 250 hours per adult, buyers of Habitat for Humanity homes must pay $500 down plus 20 years of payments on an interest-free contract for deed amounting to 70 percent of the house's assessed valuation. A second mortgage covering the other 30 percent is gradually forgiven over the 20 years. Mittelsteadt expects her payments to be about the same as her current rent.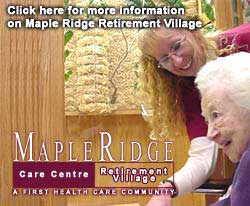 The prospective Habitat homeowner first fills out an application form. The applicant cannot previously have owned a home and must be unable to get a loan from a financial institution. Next comes a mandatory orientation meeting and a security check. Since no government money is involved, at least one member of the household must have a full-time job, enabling him or her to make the monthly payments.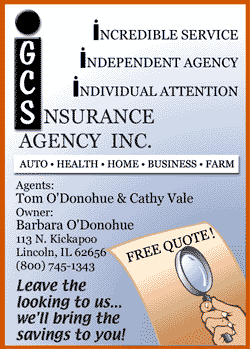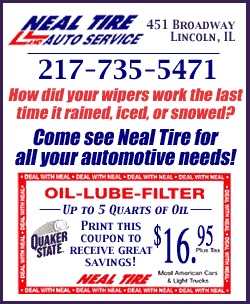 Mittelsteadt works as a negotiator for Blue Cross Blue Shield in Springfield. Her job is to confer with other insurance companies and attorneys to be sure Blue Cross Blue Shield is reimbursed for losses for situations in which the other party is at fault.
Born and raised in Mount Pulaski, Mittelsteadt married in 1991 and divorced in 1997. In December 1997 she earned an associate's degree in business administration from Robert Morris College. The legal secretarial course was her minor.
Her whole family is involved in working toward her new home. While she is volunteering, J.T. and Austin are cared for by her mother, Karen Mittelsteadt, and her grandmothers, Nancy Mittelsteadt and Jocile Gerardot. Cheryl's father, Roger Mittelsteadt, will dig the basement for her home.
Her floor plan, picked from a choice of three, includes three bedrooms, a living room, kitchen, 1½ baths and a full basement. Habitat for Humanity International supplies the plan book. "The houses are laid out so there's very little waste," according to Dahmm.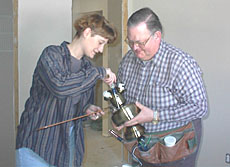 The city of Mount Pulaski donated the lot at 316 S. Vine for Mittelsteadt's home. "We've never bought a lot yet," said Dahmm. He and his brother Wally donated the first one in 1993.
There were only three applicants for the home in Mount Pulaski. Mittelsteadt attributes that to unfamiliarity with the program and expects that after people see her house there will be more applicants for the next one. Dahmm said he hopes that once the house in Mount Pulaski is built, other towns in the county will also become involved.
Mittelsteadt expresses enthusiasm not only for her future home but also for the one volunteers are currently building for Mark and Isola Dailey and their three children. "I'm so excited for Mark and his wife that I can hardly stand it," she exulted.
She said she is actually enjoying her work. "It's something new," she explained. "They're a great bunch of guys. I've learned a lot."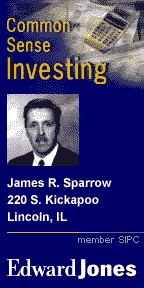 Habitat for Humanity does not contract out any of the work on its houses. "All labor is donated," said Leonard Krusemark of Emden, another volunteer and secretary of the board. In response to the comment, "So there's nothing you can't do," he quipped, "Nothing we won't try." Mittelsteadt and her sons will be the sixth family in Logan County to benefit from that undaunted spirit.
[Lynn Spellman]
A big 'thank you' for
donations for Bryce Covert
[FEB. 8, 2000] Bryce Covert of Beason was recently diagnosed with cancer on the brain stem. His elementary school, Chester-East Lincoln, is pitching in to raise money for his medical treatment. The cancer is inoperable, so the doctors are using radiation.
According to Amy Neece, the teacher organizing the Bryce Covert Fundraisers at Chester-East, Bryce is happy but tired. He did attend the most recent fund-raiser, which was this past Saturday at the school. Neece said, "Saturday's benefit was an overwhelming success."
Chester-East Lincoln has had numerous fund-raisers to help the Covert family: a pancake and sausage breakfast, 50/50 raffle, chili and hot dog lunch, bake sale, and Pie-the-Teacher. The school has also placed Bryce Covert Fundraiser canisters in many local businesses, placed Puritan water jugs in each Chester-East classroom, and raffled and auctioned various items.
Pie-the-Teacher raised at least $600. Over $800 in change has been dropped into the water jugs at Chester-East. The 50/50 raffle brought in about $2,600. So far, about $14,000 has been raised to help alleviate Bryce Covert's medical bills. To all those that donated, Amy Neece would like to say an "ENORMOUS thank you."
If you would still like to donate to the fund, just stop in at any CEFCU — there is already a Bryce Covert Fund account.