---
LCHS vocational programs prepare students for careers in a changing world
[FEB. 19, 2001] Many people believe that when a student graduates from high school, the best route to a lucrative future is to enter college. Then it is expected that following four years of college the individual will begin a career that pays well. Lincoln Community High School (LCHS) has a different philosophy. LCHS is preparing all interested students for careers in fields that need only two years or less of post-high-school training.
Lincolnland Technical Education Center
LTEC is an advanced education program through the cooperation of Heartland Community College, Lincoln Community High School, Mount Pulaski High School, Hartsburg-Emden High School, Greenview High School and Illini Central High School. Presently, a total of 174 students from all of these schools are enrolled in the program. For two periods a day, students study specific fields at the vocational center: Automotive Technology, Building Trades, Cooperative Education, Electronics, Culinary Arts, Health Occupations, Advanced Computer Technology and Metal Trades.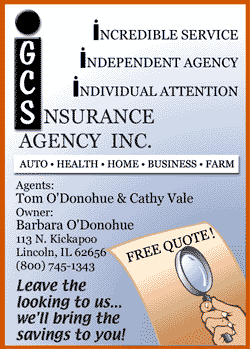 Most of the titles are self-explanatory, except for Cooperative Education. Cooperative Education students learn about marketing for half of their time and practice their skills out in a local business for the rest of the time. They are paid for their part-time work, while they earn credits toward their program.
In all of these fields, the LTEC must stay current with industrial standards, curricula and technology. For example, at one time business students learned on typewriters and had to be familiar with mimeographs. Now each student has a personal computer that is attached to a mainframe, and instructors have laptops.
The automotive technology course now has a diagnostic computer. In the welding courses, the teachers are phasing out oxy-ace welding stations and moving to MIG arc welding. Housing and decorating styles are constantly changing, and the building trades department must teach their students the new styles. The agricultural department has begun hydroponics and aquaculture projects for the students.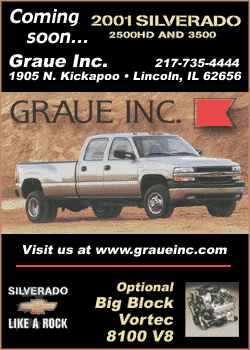 Students in the culinary arts now learn how to use airbrushes in cake decorating. They are also taught more about dietary considerations in their cooking. According to Olmstead, the culinary arts is one field that is just booming, because more people are eating out.
Besides using new equipment, the health occupation fields must be a lot more careful with blood products than they used to be.
The fields are always changing, so Olmstead believes, "If you don't like change, you'll have a hard time in these industries or even teaching in them."
Five different grants help fund the vocational programs at LCHS: Education to Career, Technology Preparation, Work Place Learning, Adult Education, and miscellaneous education grants for purchasing equipment and curricula.
The Education to Career Grant (ETC) focuses on integrating academics and vocational classes. ETC's purpose is to demonstrate to students excelling in individual academic courses how that course can be used in different careers.
The Technology Preparation Grant helps LCHS students in the career programs to attend community college and receive dual credit. The college courses fulfill high school graduation requirements but also give students advanced placement when they enroll in a local community college.
The Work Place Learning Grant helps teachers design their curriculum to match industry standards. Presently, students have internships with local businesses, but Olmstead hopes to make them paid internships next year. She hopes to pay students 10 to 12 hours a week for their work in an internship. These internships will differ from a typical part-time job in that students rotate among companies to experience many things.
The Adult Education Grant helps adults complete their education in the evenings or during the summer. Some of the adult programs are for computers, woodworking, electronics or nurse's assistants (CNA).
The remainder of the grants Olmstead oversees help to replace worn-out equipment and buy newly developed technology to give students the most up-to-date training.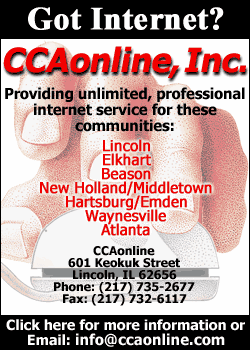 As a member of the Workforce Investment Board's Youth Council, Olmstead can help underprivileged youth in the community to get an education. The council works with youths who have dropped out of school to help them complete some type of skilled training. It offers specific support services to help make an education feasible. Students with children can get day-care assistance. Also, the council pays for LCHS adult education courses for those who meet income requirements.
Obstacles and results
The vocational programs at LCHS have had to combat common misconceptions, but the results have been promising: Seventy percent of the students at LCHS are involved in some type of vocational program. As stated earlier, most students and parents believe that college is the best route for one to take. Olmstead and other vocational teachers work hard to show students and parents that jobs requiring only two years of training can be just as fulfilling and lucrative.
Olmstead believes that most of the vocational studies are going well, and, in her opinion, the students who like hands-on learning are really enjoying their studies.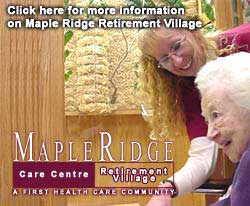 ---
LCHS vocational programs prepare students for careers in a changing world
[FEB. 17, 2001] Many people believe that when a student graduates from high school, the best route to a lucrative future is to enter college. Then it is expected that following four years of college the individual will begin a career that pays well. Lincoln Community High School (LCHS) has a different philosophy. LCHS is preparing all interested students for careers in fields that need only two years or less of post-high-school training.
Cindy Olmstead was hired seven years ago to be the director of career and technical education at LCHS. The vocational program has been in existence for at least 30 years, but recently the program has been changing to keep up with industrial developments.
Career and technical education
According to Olmstead, only 20 percent of jobs require a four-year degree. Sixty-five percent of all jobs require some training — from on-the-job training to two years of study. These are the types of careers on which the career and technical education program focuses. Only 15 percent of jobs are for unskilled workers. Currently LCHS has 700 students enrolled in its career and technical education classes.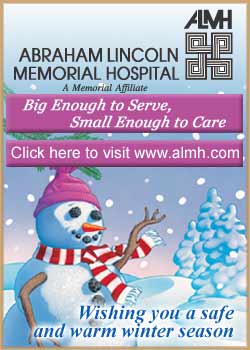 LCHS advertises the career and technical education program via flyers, word of mouth, and guidance counselors. During students' English classes, counselors explain the different vocational tracks to students. After discussing the options with their parents, students may sign up with their guidance counselors for different types of classes: business, family and consumer science, health occupations, industrial technology, and agricultural technology.
In the business courses, students acquire accounting skills, learn how to be an administrative assistant, study computer technology, or learn the basics of marketing and managing.
The family and consumer science courses study fashion and fabric, food and nutrition, culinary arts, and child development, just to name a few. The health occupation branch gives participants basic training in the fields of nursing and nurse assisting.

[Cindy Olmstead was hired seven years ago to be the director of career and technical education at LCHS.]

[Orientation to Technology is an introductory course for all of the business sequences in the vocational program. Students learn basic computer skills, such as keyboarding, e-mail, Power Point and Internet searching.]
Industrial technology education includes topics such as automotive training, building trades, drafting, metal trades, woodworking, computer repair and electronics. The agricultural technology training covers agricultural business management and agricultural science.
Each of the career and technical education tracks lasts two years. Late deciders can complete only one year of a program, because certificates are awarded at the end of each year of courses.
Olmstead believes that all students at LCHS can benefit from vocational training, because even those looking toward a four-year degree need career education. These classes require critical thinking and problem-solving skills and offer hands-on education.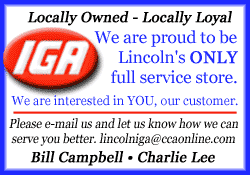 Olmstead directs more than the career and technical education. She works with the Lincolnland Technology Education Center (LTEC), she is in charge of five main grants and she is a member of the Workforce Investment Board's Youth Council.
(To be continued)

---
National motivational speakers
will come to Northwest School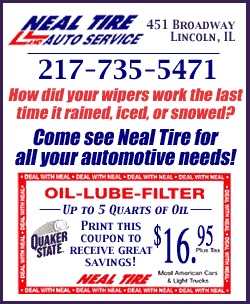 [FEB. 16, 2001] Heather Schultz, R.N., and Durand Farley, national motivational speakers, will address students at Northwest School on Wednesday, Feb. 21, at 9 a.m. and 10 a.m. They will deliver a high-energy, interactive program.
They began promoting drug-free living 12 years ago and have spoken to millions of young people since. Their message, "Make That Choice," is a rich blend of song, comedy and dialogue. The audience is bombarded with messages pertaining to being drug-free, positive decision-making, respect, peer pressure and self-esteem.
The message of no use is made strong and clear.
The presentation is sponsored by Northwest School and Jefferson School and is open to the public.
[News release]

---
LCCS continues to make the grade
[FEB. 13, 2001] Lincoln Christian College and Seminary continues to take the lead among peer schools. According to statistics, LCC maintains the largest enrollment along with one of the best student-faculty ratios (13:1) of schools in its constituency. In addition, the 2000-2001 LCCS "Factbook" reports that LCC has 25 full-time teaching faculty, compared to the Accrediting Association of Bible Colleges (AABC) average of 20 full-time teaching faculty. LCC also holds the fourth-lowest rate in the state tuition averages for private colleges, costing $1,000 less than the AABC tuition average.
In the past five years, accrediting agencies have spoken highly of the LCCS faculty, students and staff support systems. A nationally known accreditation consultant for Bible colleges, when asked at a recent accreditation workshop if she had ever evaluated a school which had almost no academic problems, replied, "I can think of only one in my 30-plus years: Lincoln Christian College."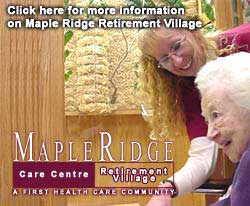 Academic programs in the college and seminary are expanding. LCC's adult-degree completion program, LincUp, doubled its minimum enrollment goal, and more than 30 new students enrolled in brand-new programs in general ministry, an associate degree in early childhood and the mass communication program, which is in conjunction with UIS. The seminary has created three new certificate programs — in ministry to Muslims, new church leadership and urban missions — all of which can be used to fulfill majors for a master's degree in ministry.
More than 90 percent of LCCS alumni in the past 10 years are serving in ministry.
[LCCS news release]
---
Egg drop soup
[FEB. 10, 2001] Betty Harberts' physics classes are dropping garbage from the school balcony. But Ms. Harberts does not allow her students to drop just any garbage; it has to meet specific guidelines.
For the past 10 days, physics students have been building cushioned containers which will protect a raw egg from a 30-foot drop. Students must use five different recycled or used materials — that is, garbage — to create their protective packages. Besides the building materials, there are a few guidelines for developing a container: It must be the student's original design; bubble wrap and styrofoam peanuts are not permitted; its mass may not exceed 500 grams; and it cannot be larger than 10 inches wide, 10 inches long and 10 inches high.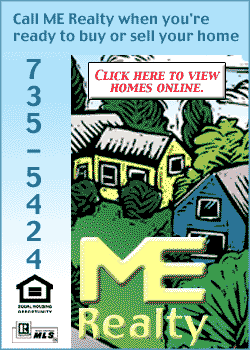 Along with each package, students are required to prepare an oral and written presentation on their design. Students are graded on their originality, the quality of their project, the completion of the two reports and the container, the package's performance, and their ability to stay under the mass limit. Each student whose egg survives the drop receives a score on the drop. The score is calculated by multiplying the mass of the empty container by the square of the time it takes to fall [(falling time)2 × (mass without egg)]. The lower the score is, the better.
First, each container is dropped from the ceiling of the classroom to the floor, which is approximately 10 feet. Survivors receive three of the five performance points. The second drop is about 20 feet, from the second story railing to ground level. Survivors receive all five performance points and qualify to enter the 30-foot competition drop. The final drop is begun at the ceiling of the second story and halts at ground level. All the students receive a grade. The winning student or pair of students gets a small prize and certificate.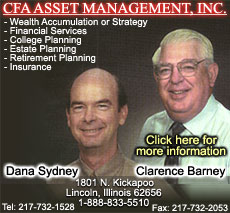 As far as Thursday's egg drop is concerned, students were pleased and amused with their results. Brett believed the best part of the project was "figuring out a way to keep the egg from breaking." He enjoyed the challenge because it was complicated.
Ms. Harberts asked her class what they would like to change about the project if they were to try it again. Some suggested changing the parameters of the container by making minimum mass and volume sizes instead of maximums, or requiring everyone to use the same materials. Others believed that the object of the drop should be altered by requiring students to protect two eggs in the same package, or competing for the longest fall-time.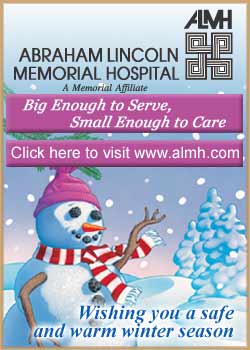 This year's results of the egg drop are as follows: Bree Ann Kelly 92.0, Adam Wessbecher and Michelle Roche 122.8, Kirsten Knutilla and Sarah Priest 204.1, Chris Fuiten 212.9, Matt Aper 213.8, John Davison 222.6, Nick Shaw 390.0 and Adam Freeman 407.
---
[FEB. 21, 2001] Ho-hum-drum winter doldrums got you down? Not if you're a Lincoln Community High School student, teacher or staff member. Students at Lincoln Community High School are celebrating Spirit Week all this week. The week represents the wind-down of a season of boys and girls basketball just before state playoffs. This year's theme: Salad Dressings!
During Salad Dressings Week students will dress in special attire representing salad dressing themes. Special activities and awards for the most spirit occur all week long.
Monday was Casual Dressing Day. Everyone wore pajamas.
Tuesday was French-Italian Tourist Day. Students wore hats and were allowed to bring cameras to school and take pictures in every class.
Wednesday is Thousand Island Day. Hawaiian clothes will be the theme.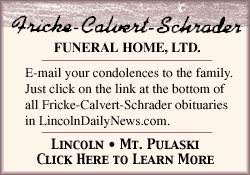 Thursday is Ranch Day, with cowboy attire, and Friday is Vinegar and Oil Day, which translates to Green and Red Day.
This past Monday, representatives from each class stayed after school and created Spirit Week banners.
Wednesday, there will be a schoolwide volleyball tournament in the morning, beginning about 9 a.m., and a school assembly at 2 p.m., featuring a student lip sync contest in the auditorium.
Friday there will be a pep assembly at 2 p.m., with male cheerleaders representing each class, a pie-eating contest and who knows what else! The Pep Club will announce which class wins the Spirit Week award, based on points from the week's activities.
[News release]

[Three students participate in Hat and Camera Day.]

[Students work on Spirit Week banners.]


[Drawing Railer man in chef's hat for
senior Spirit Week banner.]

[Senior class Spirit Week hall decoration.]

---
Junior high band concert is Friday night
[FEB. 20, 2001] The Lincoln Junior High School Band will have their annual winter concert this Friday at 7 p.m. in the LJHS gymnasium. The wind ensemble and jazz band will perform.
---
Health career scholarship applications available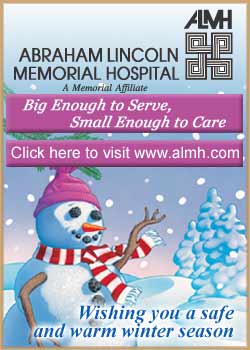 [FEB. 15, 2001] Applications for the Dwight F. Zimmerman Scholarship, sponsored by the Abraham Lincoln Healthcare Foundation, are currently available.
Applicants must be a graduating senior from Lincoln Community High School, Mount Pulaski High School, Olympia High School, Hartsburg-Emden High School or Illini Central High School, or a student currently attending Lincoln College.
All applicants who are chosen as finalists to interview with the scholarship selection committee will receive an award to be applied directly toward tuition, fees and books. The two top applicants will receive scholarships of $1,500. Other finalists will be awarded $500 scholarships.
Applications are available in the guidance offices of the above-listed schools. Applications are to be submitted to the Abraham Lincoln Healthcare Foundation, 315 Eighth St., Lincoln, IL 62656. The deadline to submit an application for the Zimmerman scholarship is April 6. For more information, call the foundation office at 217-732-2161, Ext. 405.
People who wish to contribute to the scholarship fund may send their contributions to the Abraham Lincoln Healthcare Foundation, 315 Eighth St., Lincoln, IL 62656.

---
New Holland-Middletown to have preschool screenings
[FEB. 13, 2001] New Holland-Middletown District 88 will be conducting preschool screening on Thursday, Feb. 15, from 2:30 to 7 p.m. The screenings will be at the Primary School in New Holland. This screening is for children ages 3 to 5 who live in the district. To make an appointment, call (217) 445-2444 between 8 a.m. and 4 p.m.
---
Kindergarten registration starts in Mount Pulaski, Elkhart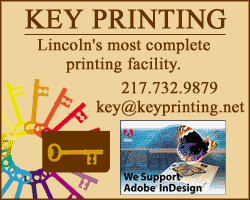 [FEB. 8, 2001] Parents in the Mount Pulaski-Elkhart area who have a child who will be 5 before Sept. 1, 2001, should call the Mount Pulaski Grade School, (217) 792-7220, or Elkhart Grade School, (217) 947-2451, to register their child for kindergarten. This year the registration will be a phone-in process. After pertinent information has been submitted by telephone, parents will receive a packet of information and registration materials in the mail. Registration began Feb. 7 and continues through March 16. If you have any further questions, call the school where your child will attend.
---
Students in health careers
can apply for Zonta scholarships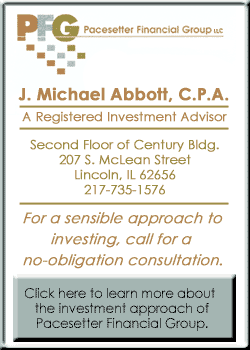 [JAN. 20, 2001] Zonta Club of Lincoln will again sponsor health career scholarships. Residents of Logan County who are enrolled in or accepted into a health care professional curriculum are eligible to apply. Scholarships totaling $4,500 will be awarded. The number of scholarships will be determined by the scholarship committee.
Each award is for one academic year and is contingent upon the student's sustained academic achievement. Former recipients are encouraged to reapply. Application forms are available from county high schools and colleges, several health care facilities and pharmacies in the county, and by request.
We encourage students to make application if they are considering any health career field, including veterinary medicine, sports medicine, physical therapy or pharmacy. Zonta Club of Lincoln has awarded health career scholarships since 1981, assisting 36 students from Logan County with 49 scholarships with a total value of $51,750. Last year Zonta awarded four recipients $1,125 each.
All completed applications, including references, are due to the scholarship committee by March 5. Applications and information are available by contacting Marilyn Weingarz, 1425 1307th St., Lincoln, IL 62656 or by calling (217) 735-1840.
[Zonta news release]
---
February breakfast menus
Monday
Tuesday
Wednesday
Thursday
Friday
19
Cinnamon tastries
Juice
Milk
20
Cereal
Pop tart
Banana
Milk
21
Breakfast burrito
Juice
Milk
22
Yogurt
Milk
23
French toast sticks/syrup
Assorted juice
Milk
26
Muffin
Fruit
Milk
27
Pancake and sausage breakfast stick
Juice and milk
28
Egg patty on biscuit
Hash browns
Milk
February lunch menus
Monday
Tuesday
Wednesday
Thursday
Friday
19
Mini sub sandwich
Pasta salad
Corn
Pineapple
Milk
20
Chili
Veggie sticks
Peaches
Cinnamon roll
Milk
21
Pork tenderloin on bun
Sweet potatoes
Pudding
Milk
22
Salisbury steak
Mashed potatoes and gravy
Green beans
Apricots
Milk
23
Burritos with cheese sauce
Lettuce salad
Applesauce
Milk
26
Ham patty on bun
Baked beans
Fruit crisp
Milk
27
Fish fillet
Cheesy potatoes
Broccoli
Pineapple
Milk
28
Tacos with lettuce, cheese, salsa
Pears
Cookie
Milk
---
Breakfast menus
Monday, Feb. 19 — Cereal, peanut butter and jelly sandwich, juice, milk
Tuesday, Feb. 20 — Iced pastry, fruit, milk
Wednesday, Feb. 21 — Cereal, toast with jelly, juice, milk
Thursday, Feb. 22 — English muffin with ham and cheese, fruit, milk
Friday, Feb. 23 — Cereal, cinnamon toast, juice, milk
Lunch menus
(Milk is served with all meals)
Monday, Feb. 19 — Hamburger on bun with cheese, green beans, goldfish crackers, fruit cocktail
Tuesday, Feb. 20 — Pork patty, broccoli and cauliflower with cheese, bread and butter, pears
Wednesday, Feb. 21 — Sausage pizza, corn, carrot sticks, applesauce
Thursday, Feb. 22 — Chili with crackers, peanut butter sandwich, dill spear, cheese stick, whipped dessert
Friday, Feb. 23 — Turkey or ham roast, candied sweet potatoes, bread and butter, peaches
---
Monday, Feb. 19 — Breaded chicken patty, mashed potatoes and gravy, green beans, pears, bread, oleo
Tuesday, Feb. 20 — Corn dog, tri-tators, corn, applesauce, rice crispy treats
Wednesday, Feb. 21 — Nacho chips, meat, cheese, baked beans, banana, pudding, bread, oleo
Thursday, Feb. 22 — Chicken and noodles, lettuce, peas, apple, jello, peanut butter sandwich
Friday, Feb. 23 — Pepperoni pizza, mixed vegetables, carrots, pineapple, cottage cheese
Monday, Feb. 26 — Chicken noodle soup, cheese, crackers, carrots, celery, apple crisp, ice cream, bread, oleo
Tuesday, Feb. 27 — Hamburger, bun, cheese, pickle, corn, tri-tators, cherry pie
Wednesday, Feb. 28 — Chicken nuggets, carrots, pears, yogurt, bread, oleo
Notes:
Students in grades three through eight may choose hot dog and bun, or peanut butter and jelly sandwich in place of main entree.

Students in grades six through eight may choose chef salad in place of main entree.

Condiments are served with meals.

Milk is served with all meals.
---
Top Stories | Sports News | Sports Talk | Area Athletes in Action | Out and About | TechLine | Weather | Elsewhere
A Day in the Life... | Milestones | Obituaries | Diaspora
Business & Ag | Organizations | Events | Good Neighbors | Honors & Awards
Ombudsman | Law & Courts | Rural Review
The Arts | Home and Family | Spiritual Life | Health & Fitness | Teaching & Learning | Book Look | Movies & Videos
Still Waters | The Hallway Buzz | What's Up With That? | Where They Stand | the em space
How We Stack Up | By the Numbers
Letters to the Editor | About LDN | Corrections | Happy Ads | Quick Coupon Clip-Outs