NEWS

PEOPLE
COMMUNITY
ENTERTAINMENT

FEATURES
The Arts
REVIEWS
EDITORIAL
COMMENTARY
ADVERTISEMENTS

Register your name among the many others with the LDN User Registration!
CONTACT US
LDN is best viewed with
Internet Explorer 5.0.
Tuesday, January 02, 2001 posted daily OVER THE NOON HOUR (CDT)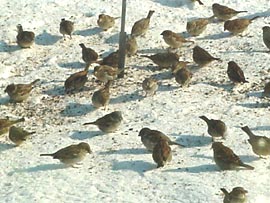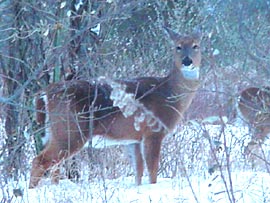 [Believe it or not, warming trend starts today!
Check the weather forecast in upper right-hand corner.]
---

TODAY'S TOP STORIES
GOOD NEIGHBORS
DIASPORA

Hear it Here!
The Lady Railers play Bloomington at Bloomington.
Varsity starts at 6:30 p.m.
sponsored by Mitchell-Newhouse, J&S Auto Centre and Gleason's Dairy Bar
OBITUARIES
WORLD / NATIONAL NEWS COVERAGE
---