Topics include "Reducing and Preventing Soil Compaction," "Hypoxia and Water Quality Issues," "Watershed Planning," "Soil Health Research Update," "Soil and Hydrology Basics," "Farm Drainage Law," and the new "Water Quality Regulations."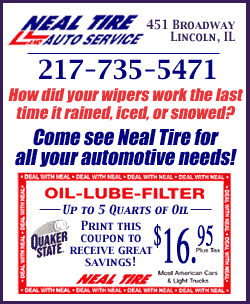 Advance registration is $35 per person to include lunch and materials, while walk-in registration is $40. Advance registration is requested, as meetings may be canceled if fewer than 20 people have registered one week prior to the meeting date. Checks should be made payable to University of Illinois Extension. The office address is 980 N. Postville Drive, Lincoln, IL 62656.
Shepherds telenet series
Logan County will be offering the Shepherds telenet series this year, with the first session beginning on Monday, Jan. 8, and continuing on Jan. 22. Both sessions will be offered over the voice teleconferencing equipment and will feature both industry personnel and U of I Extension specialists. You may just attend the sessions, as others have preregistered to participate. For more information, contact the local office at 732-8289.
Grain Marketing — Global Challenges and Local Opportunities (value-added production)
On Jan. 23 at the Northfield Center in Springfield, Extension is sponsoring a value-added conference dealing with corn and soybean production. The session will begin at 8:50 a.m. and conclude at 3:30 p.m. This workshop is a result of the value-added survey work done in many of our counties during the summer months.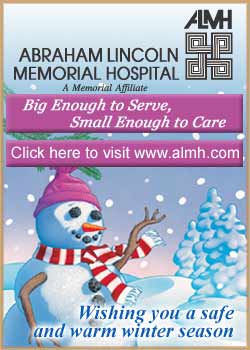 Topics will include "Asian Marketing Outlook," "European Market Outlook," "Mexico and New Atlantic Markets," "Transgenic Crops in Global Markets," "Marketing Alliances," "Ag Guilds," "Biomass Processing," "Factors Affecting Value-Enhanced Grain Marketing Opportunities," "Which Specialty Crops are Most Profitable?" and a panel discussion including producers and grain handlers.
Registration in advance is required, but there is no cost. You may make phone reservations by calling the Sangamon County Extension Office at (217) 782-4617. For copies of the agenda, including mail-in reservation information, contact the Logan County office.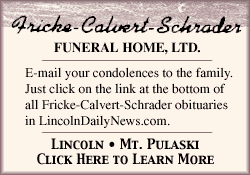 Ice dams
For information on ice dams, their causes and cures, see the link below.
Extension on the web
While we're at it, there is a growing request for information related to ag economics, especially the cost-of-operation information (referred to by many as custom rates). A great site to get third-party information is the Farm.doc site with the URL http://web.aces.uiuc.edu/farm.doc/. This site is from the College of ACES at the University of Illinois.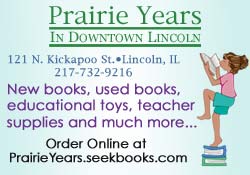 Many of the improved varieties offered today last an amazingly long time. To help them last and keep them looking good, keep the room temperatures between 60 and 68 degrees (if possible) and with very high humidity. Temperatures over 75 are really hard on poinsettias, especially with low humidity. Try to place your poinsettia by a bright window just out of direct sunlight. Remove it from the window at night if there is a danger of chilling. Keep soil moisture at moderate and uniform levels, and never let the pot stand in water.

Re-blooming poinsettias is a common goal, but bear in mind that this is one of the most difficult plants to succeed with. If you're a gambler, or a die-hard horticulturalist, here are the basic steps to improve your success.
After you are done displaying your poinsettia, gradually withhold water. The leaves should soon turn yellow and drop. Store the dried-off plant in a cool (meaning 50 to 60 degrees), dry, dark basement room until April or May. During this period, water lightly with just enough to keep the roots and stems from drying out too much.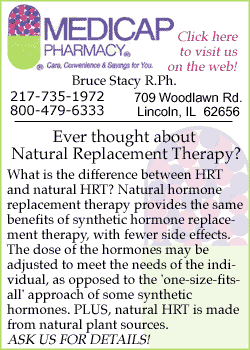 When you bring the plant back up, prune stems to about six inches. Remove from the pot, take some old soil from the roots, then repot using a well-drained mixture. If there are several plants in the pot, separate and pot them individually. Use a pot that provides plenty of room. Water the plant well and place in a warm, sunny spot for renewed plant growth. You can put the plants outside when frost danger has passed, but be wary of direct sun during the hottest part of the day. You may have to repot the plant if it becomes root bound.
If you're into starting cuttings, you may have decent success by starting new plants from the shoots that appear on your old cut-back plant in the spring.
Keep the plant actively growing during the summer months by watering regularly and applying a complete liquid fertilizer every couple of weeks. As new shoots form, pinch them back so that two nodes (leaf pairs) remain on each. Stop pinching off shoots in August. Also, you may want to remove some of the weaker stems completely, allowing only a few of the stronger ones to develop. Control insects as they appear, and if plants become diseased they should be pitched.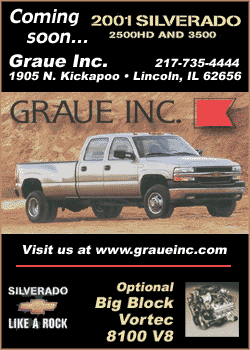 Before cool weather in the fall, place the plant inside in a south window with full sun through the day. Watch the temperatures and moistures. Temperatures should be 60 to 65 during the day and 70 to 75 at night. Moisture should be moderate. Starting the last week of September, your plant should only be exposed to natural sunlight (this means no house lights after dark). Probably the best method is to put the plant in a closet overnight. Once the leaf color forms, you can increase non-daylight light.
With these recommendations, and a little bit of luck, your poinsettia should be ready for the holiday season.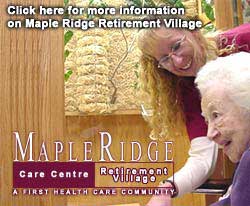 Office closed for holidays
The Extension office will be closed for the holidays, beginning Dec. 23, and will reopen on Jan. 2. Best wishes for the holiday season!