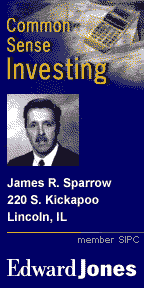 [JAN. 11, 2001] The cast of Theatre 7's next production, "Bus Stop," has been selected. It includes Mitchaleen Lowe in the role of Elma, Pati Sprague as Grace, Kevin Kelley as Will, Britten Traughber as Cherie, Al Scheider as Dr. Lyman, Ron Helm as Carl, Dan Cox as Virgil and Shawn Becker as Bo.
Performance dates are Feb. 2-4 and 9-11 at the Decatur Civic Center Theatre.
"Bus Stop," written by William Inge, is a drama/comedy about how a group of travelers stranded by a snowstorm learn about friendship and love. Director William Keagle calls "Bus Stop" the best play written by one of America's finest playwrights. Other plays written by William Inge include "Come Back, Little Sheba" and "Picnic."
For more information about the cast, contact the director, William Keagle, at 875-3533.
Tickets are on sale now at the Decatur Civic Center Box Office, 422-6161.
The website for Theatre 7 – Decatur's Community Theatre is at www.decaturnet.org/theatre7.