---
Blowing that New Year's resolution already? Get the facts and get fit!
[JAN. 12, 2001] If you've made a New Year's resolution to get in shape and lose those extra pounds, you're not alone. If you've already broken your resolution this year, you have plenty of company there, too! Changing your eating and exercise habits is hard, just like any other lifestyle change, and you can't expect to make a gigantic leap overnight. Below are some tips that may help you get on the right track and help keep you there.
Be sensible about dieting. Avoid fad diets and quick weight-loss schemes. They may work, and the weight may come off, but the minute you go off a fad diet or stop using the weight-loss product, the weight will likely begin to creep back on. Avoid any diet that cuts out a food or food group completely. Going without something entirely only makes you want it more and can leave you prone to binges. A good diet is a balanced diet — you need all those vitamins and minerals — and you should be able to treat yourself occasionally, in moderation. Read up on good nutrition or consult with your doctor or a nutritionist about your daily diet. Find out what you're doing right and what needs changing. The USDA Food Pyramid is a good place to start, and you can download a copy of the Food Pyramid Guide from the USDA website link at the conclusion of this piece.
Go slowly, and take it easy on yourself. If you slip up and go overboard foodwise, remember that it doesn't mean you've blown it. Don't beat yourself up over "falling off the food wagon." It's just a temporary setback, and you can start over, right then and there. Remember, change takes time, and nobody's perfect.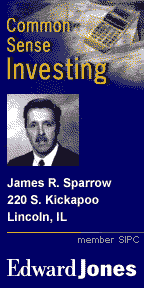 To calculate how many calories you should be eating, it helps to know how much fuel your body uses, both at rest and while exercising. A basal metabolic rate calculator is helpful in this regard, and a link to such a calculator is also provided for you at the end of this article.
Keep a journal of what you eat. Write down every mouthful, even a handful of jelly beans out of the candy jar. If you write it down, you have a record to look back on. Those handfuls and nibbles can add up in the course of a day. If you look back at your food journal, you may be surprised how many empty, extra calories you take in every day!
Don't just cut back calories to lose weight. Exercise is key in getting fit and staying healthy. Start slowly, especially if you've been sedentary for a while. It's a good idea to see your doctor before beginning an exercise program, especially if you have any pre-existing health problems that you know of or if there is a history of heart disease in your family.
Pick an exercise routine you have access to and that you enjoy — you'll be more likely to stick with it. For the most benefit, choose something that uses large muscle groups, such as walking, jogging, biking or swimming. Walking is a good place to start. It's an excellent form of exercise, accessible to everyone and easy on the joints. Or, if you love music and desire more socialization while you exercise, check out an aerobics program. There are several different types to choose from, and they can be quite enjoyable.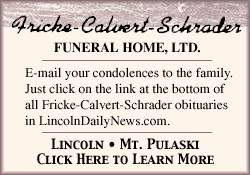 Every little bit counts when increasing your exercise. Take the stairs instead of the elevator; walk or bike instead of driving. You can benefit from even a little exercise! Start with about 15 minutes a day, at least three days a week, and work up from there. Shoot for three to five days a week — you need your rest, too!
Ideally, your pulse should rise during exercise to your "target heart rate zone" and stay there for at least 15 minutes, for cardiovascular benefit. To calculate your target heart range, use the heart rate zone calculator at the website linked at the end of this article.
Of course, even the lower end of the range may be uncomfortable at first. Start slowly, and work your way up. If, during exercise, you can carry on a conversation — with a little difficulty — you're on the right track. At the other end of the spectrum, if your heart rate is above your upper heart rate range and you're unable to carry on a simple conversation during exercise, you're overdoing it and you need to slow down.
Weight lifting can also be a big boon to your fitness program. An appropriate weight lifting program helps you build muscle, and muscle burns calories. If you add muscle to your body, you'll burn calories faster even if you're just sitting still! It's also been proven that a regular program of weight lifting aids in keeping bones strong and dense, helping to prevent osteoporosis and associated problems. Consult a personal trainer or fitness professional to show you proper technique and help get you started with a safe weight training program.
Don't weigh yourself every day. Better yet, don't weigh yourself at all! Gauge your "success" on how your clothes feel and on how you feel! Water weight gain and water retention can change from day to day. Lifting weights and adding muscle may even make you weigh more, because muscle weighs more than fat. So you may add weight but lose inches. Don't be a slave to your scale, because it doesn't tell the whole story. If you must, don't weigh yourself more than once a week, and, preferably, don't weigh yourself at the beginning of the week after a big weekend!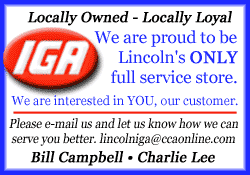 One last tip is to exercise with a friend or co-worker. If you pair up, it makes you accountable to someone besides yourself, and it may motivate you to exercise even when you'd rather not!
Be realistic about your goals and about your body. We come in all shapes and sizes, and a lot of the shape and size is predetermined. Shoot for trim, not skinny. Aim for fit, not fanatical. Make peace with your body and with your limitations, and appreciate yourself for your strengths, not your flaws.
Most of all, be gentle with yourself. It may take a while before exercise is a habit and healthy eating habits are part of your routine. Start slowly, be realistic and reward yourself along the way. There is no magic pill or quick success scheme where your health is concerned. It's hard work taking better care of yourself, but you'll be glad you made the effort.
Target heart rate zone calculator:
http://www.energyzone.com/hrtrate.htm
Basal metabolic rate calculator:
http://www.natures-herbs.com/metaboli.htm
Food pyramid guide:
http://www.nalusda.gov/fnic/Fpyr/pyramid.html
---
Editorial note: LDN writer Cherie Rankin earned her degree in physical education/athletic training from Valparaiso University and completed a master's degree in kinesiology at the University of Illinois. She worked for Great Plains Sports Medicine in Peoria from 1992 to 1995.
Meador Investigations

217-376-3255

IL License # 115-001499

Click here to visit your local Private Investigator

Tell a friend about

Lincoln Daily News.com

Blue Dog Inn
111 S. Sangamon
217-735-1743

Open for Lunch Mon.-Sat.
Open for Dinner Tues.-Sat.
---
How long has it been since
we talked about AIDS?
[JAN. 8, 2001] How long has it been since we talked about AIDS? The media has recently focused on the strength of the AIDS epidemic in Africa. But how big is the epidemic in the United States? How big is the epidemic in Logan County? Scary to even think about, huh?
Things you should already know
The HIV/AIDS epidemic in the United States began in the late '70 and early '80s. HIV, or human immunodeficiency virus, is spread by sexual contact, sharing needles and blood transfusions. Currently in the United States, HIV is most commonly transmitted by men who have sex with men, intravenous drug users and heterosexual sexual contact. HIV can be transmitted from an infected mother to her child before or during birth. HIV can also be transmitted through breastfeeding. HIV is not transmitted through air, by insects or by closed-mouth kissing.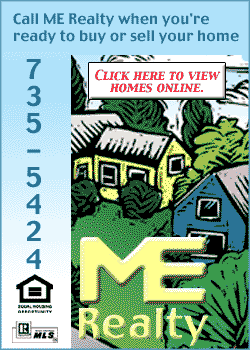 The transmission of HIV can be prevented through consistent use of latex or polyurethane condoms, avoiding contact with infected blood, and not sharing needles. Blood banks in the United States are closely monitored and are considered safe.
The current consensus is that HIV leads to AIDS. HIV gradually wipes out the body's immune system by destroying or damaging cells used by the immune system, particularly the CD4+ T cells (sometimes called CD4 cells or T-helper cells.) The body has a hard time fighting infections and certain cancers without a fully functioning immune system. People with HIV are diagnosed with AIDS, or acquired immunodeficiency syndrome, when their CD4+ T cell count goes below 200 or when they develop certain combinations of diseases. The development of AIDS can be predicted from the depletion of CD4+ T cells.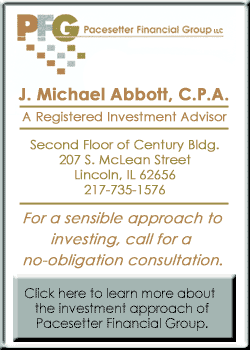 The National Institute of Allergy and Infectious Diseases has created a graph on their website charting the typical course of HIV infection. According to the Centers for Disease Control (CDC), since 1992 about half of HIV-infected people have developed AIDS within a 10-year time frame. People with HIV can stay healthy longer by making healthy choices as simple as eating healthy, exercising regularly, not smoking and getting enough sleep. Doctors can prescribe medicines to fight the HIV and may advise an HIV patient to get immunization against illnesses such as pneumonia and the flu.
What the statistics are saying
Now, statistically, the AIDS epidemic within Logan County is not that bad. According to the Illinois AIDS/HIV Surveillance Report put out in November 2000 by the Illinois Department of Public Health, there are 44 people living with AIDS in the county. This number includes those living among the prison populations. For comparison, Cook County reported 7,746 people living with AIDS and Sangamon County reported 62. Between January 1988 and June 1999, 267 cases of HIV were reported. Twenty-one cases of HIV have been reported in Logan County since July 1999.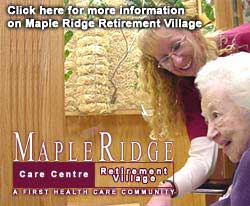 The CDC reported on their website that the number of adults and adolescents diagnosed nationally with AIDS has been declining each year since 1993. The number of adults and adolescents dying from AIDS nationally has been on the decline since about 1996. The CDC compiled a graph of this. HIV infection reports in the state of Illinois since 1992 have also been declining, according to the Illinois AIDS/HIV Surveillance Report.
An extensive surveillance program across the nation has allowed government health agencies such as the CDC to closely monitor the prevalence of AIDS and HIV. Illinois is among 10 states and territories reporting the highest cumulative number of AIDS cases among residents as of June 2000. Of the 24,904 AIDS cases reported to the Illinois Department of Public Health through Nov. 30, 2000, 87 percent were reported in the Chicago metropolitan area.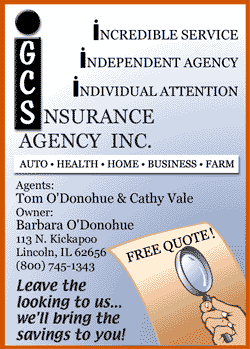 Services offered at the Logan County Health Department
Debbie Cook, spokesperson for the Logan County Health Department, said that HIV testing and counseling are available for a fee through the department. The main focus of the health department, however, is to educate the public about prevention. Nurses and health educators from the department provide this education. Factories and agencies sometimes request the education to fulfill health code or OSHA requirements. Educators also speak with teachers at the local schools and provide them with up-to-date information. Various organizations throughout the community also benefit from education by the health department.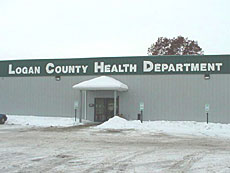 Information on HIV and AIDS is abundant. Try the CDC website, the National Institute of Health website, the World Health Organization website, the National Institute of Allergy and Infectious Diseases website, and the Joint United Nations Programme on HIV/AIDS website.
Helpful phone numbers
HIV/AIDS Section of the Illinois Department of Public Health in Springfield: 217-524-5983
Illinois HIV/AIDS and STD Hotline: 1-800-243-2437
National AIDS Hotline: 1-800-342-2437
AIDS Treatment Information Services: 1-800-448-0440
National AIDS Information Clearinghouse: 1-800-458-5231
The Logan County Health Department, located at 109 Third St., can be reached by calling 735-2317.
ABE LINCOLN

PHARMACY

Just inside the ALMH front door

Jim White, R.Ph.

"We Answer Your Medication Questions."

Are you getting enough...water?

ASK the CULLIGAN MAN!

Click here to learn more about hydration

or call 217-735-4450

to learn more about great-tasting reverse-osmosis fluoridated water.

Our staff offers more than 25 years of experience in the automotive industry.

Greyhound Lube

At the corner of Woodlawn and Business 55

No Appointments Necessary
---
Keys to keeping your New Year's
health and fitness resolutions
[JAN. 5, 2001] Many of you have asked about our Senior Stride and Social, an indoor walking program. This began on Jan. 2 and will continue through the end of March. All seniors (age 60 and over) are invited to walk indoors for only $1, a 50 percent discount if you do not have a membership. For those seniors who possess a membership, this program is free. Seniors are welcome to walk anytime between 5:30 a.m. and 10 p.m. On Wednesdays we will offer free coffee to our patrons who are participating in Senior Stride and Social.
2001 memberships are available at our front desk. Hours to pick up your new memberships are 8 a.m. to 10 p.m. Monday through Friday. Saturday, and Sunday hours are 10 a.m. to 10 p.m. If you have any questions about membership costs, you may call our office at 732-8770.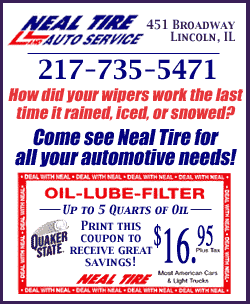 Lincoln Park District will offer something different this winter season for Tennis League. We have talked to many of our tennis players, and the majority of them want to play with their usual partner(s) at the usual times. So instead of organizing a regular rotation of play, we will offer a block of time at a reduced rate. You may purchase a five-hour block of time for the price of four hours. We will offer this special pricing Mondays through Wednesdays from 5 to 10 p.m. Your tennis cards can be purchased only at the front desk. Call Roy or Christine if you have any questions.

It is that time of year when we all start thinking about our New Year's resolutions. If yours involve health and fitness, we welcome you to become a member of your Lincoln Park District. We have a host of programs to get you started. Aerobics offers over 25 sessions each week, with sessions seven days a week.
If you are interested in developing a workout routine, we offer a personal trainer. Pam Nemith, our Certified Personal Trainer, will be glad to spend any amount of time with you to develop a personalized routine that will produce the results you are looking for. She also offers rates for groups of people who want instruction. So if you are a couple that enjoy working out together, Pam might just be the motivation you need to start on a healthy workout regimen.
[Roy Logan,
Lincoln Park District program coordinator]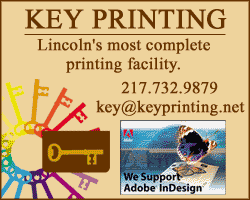 Meador Investigations

217-376-3255

IL License # 115-001499

Click here to visit your local Private Investigator

Tell a friend about

Lincoln Daily News.com

Blue Dog Inn
111 S. Sangamon
217-735-1743

Open for Lunch Mon.-Sat.
Open for Dinner Tues.-Sat.
---
Announcements
This family resource list to save and use is provided by the Healthy Communities Partnership (732-2161, Ext. 409) and the Healthy Families Task Force.
Resources for Logan County families
Agency

Phone number

Address

911

911 (Emergencies)
732-3911 (Office -- non-emergency)

911 Pekin St.
Lincoln, IL 62656

Abraham Lincoln Memorial Hospital

732-2161

315 Eighth St.
Lincoln, IL 62656

Aging (Department of)

785-3356

421 E. Capitol, #100
Springfield, IL 62701-1789

American Cancer Society

546-7586 (24 hour)

1305 Wabash, Ste. J
Springfield, IL 62704

American Red Cross

732-2134
1-800-412-0100

125 S. Kickapoo
Lincoln, IL 62656

Catholic Social Services

732-3771

310 S. Logan
Lincoln, IL 62656

Chamber of Commerce

735-2385

303 S. Kickapoo St.
Lincoln, IL 62656

Community Action (CIEDC)

732-2159

1800 Fifth St.
Lincoln, IL 62656

Community Child Care Connection

525-2805
1-800-676-2805

1004 N. Milton Ave.
Springfield, IL 62702-443

Crisis Pregnancy Center

735-4838

513 Pulaski St.
Lincoln, IL 62656

DCFS (Department of Children & Family Services)

735-4402
1-800-252-2873
(crisis hotline)

1100 Keokuk St.
Lincoln, IL 62656

Heartland Community College GED Program

735-1731

620 Broadway St.
Lincoln, IL 62656

Hospice Care of Illinois

1-800-342-4862
(24 hour)
732-2161, Ext. 444

720 N. Bond
Springfield, IL 62702

Housing Authority

732-7776
732-6312 (24 hour)

1028 N. College St.
Lincoln, IL 62656

Illinois Breast & Cervical Cancer Program

735-2317
1-800-269-4019

LCHD - 109 Third St.
Lincoln, IL 62656

Illinois Department of Public Health

782-4977

535 W. Jefferson
Springfield, IL 62761

Illinois Employment & Training Center (JTPA)

735-5441

812 Lincoln Ave.
Lincoln, IL 62656

Legal Assistance Foundation

(217) 753-3300
1-800-252-8629

730 E. Vine St., Ste. 214
Springfield, IL 62703

Library - Atlanta

(217) 648-2112

100 Race St.
Atlanta, IL 61723

Library - Elkhart

(217) 947-2313

121 E. Bohan
Elkhart, IL 62634

Library - Lincoln

732-8878

725 Pekin St.
Lincoln, IL 62656

Library - Mount Pulaski

792-5919

320 N. Washington
Mount Pulaski, IL 62548

Lincoln Area YMCA

735-3915

319 W. Kickapoo St.
Lincoln, IL 62656

Lincoln/Logan Food Pantry

732-2204

P.O. Box 773
Lincoln, IL 62656

Lincoln Parents' Center

735-4192

100 S. Maple
Lincoln, IL 62656

Lincoln Park District

732-8770

1400 Primm Rd.
Lincoln, IL 62656

Logan County Department of Human Services (Public Aid)

735-2306

1550 Fourth St., P.O. Box 310
Lincoln, IL 62656

Logan County Health Department

735-2317

109 Third St., P.O. Box 508
Lincoln, IL 62656

Logan Mason Mental Health

735-2272
1-888-832-3600
(crisis line)

304 Eighth St.
Lincoln, IL 62656

Logan-Mason Rehabilitation Center

735-1413

760 S. Postville Dr.
Lincoln, IL 62656

Oasis (Senior Citizens of Logan County)

732-6132

501 Pulaski St.
Lincoln, IL 62656

Project READ

735-1731

620 Broadway St.
Lincoln, IL 62656

Salvation Army

732-7890

1501 N. Kickapoo
Lincoln, IL 62656

Senior Services of Central Illinois

732-6213
1-800-252-8966
(crisis line)

109 Third St.
Lincoln, IL 62656

Sojourn Shelter & Service Inc.

732-8988
(217) 726-5200 (24-hour hotline)

1800 Westchester Blvd.
Springfield, IL 62704

U. of I. Division of Specialized Care for Children

524-2000

1-800-946-8468

421 S. Grand Ave. West, 2nd Floor
Springfield, IL 62704

U. of I. Extension Service

732-8289

122 S. McLean St.
Lincoln, IL 62656
ILLINI BANK
2201 Woodlawn Rd. in Lincoln
1-888-455-4641 or 735-5400
Ask for Terry Lock or Sharon Awe

Ask about our 7% APY CD
7 mo. - $5,000 minimum

Our staff offers more than 25 years of experience in the automotive industry.

Greyhound Lube

At the corner of Woodlawn and Business 55

No Appointments Necessary

Meador Investigations
– michael@pi-pro.com –
217-376-3255
IL License # 115-001499


Click here to visit your local Private Investigator
www.pi-pro.com
---
Top Stories | Sports News | Sports Talk | Area Athletes in Action | Out and About | TechLine | Weather | Elsewhere
A Day in the Life... | Milestones | Obituaries | Diaspora
Business & Ag | Organizations | Events | Good Neighbors | Honors & Awards
Ombudsman | Law & Courts | Rural Review
The Arts | Home and Family | Spiritual Life | Health & Fitness | Teaching & Learning | Book Look | Movies & Videos
Still Waters | The Hallway Buzz | What's Up With That? | Where They Stand | the em space
How We Stack Up | By the Numbers
Letters to the Editor | About LDN | Corrections | Happy Ads | Quick Coupon Clip-Outs