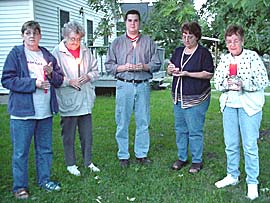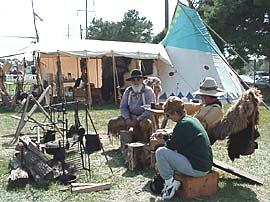 It was a weekend of coming together, beginning Friday afternoon at the 'Public Expression of Patriotism' on the courthouse lawn and continuing into the evening as, nationwide, neighbors lit candles in a gesture of patriotic support.
Though somewhat subdued, the Railsplitter Festival drew a large crowd.
Flags planted in front of each contestant and reminders such as "The Star-Spangled Banner" sung a cappella by the crowd, lent expression to the crisis that weighs heavy on everyone's mind. The Railsplitter Association sold flags and took donations that will be sent to the American Red Cross.